How to arrange the garden of his new house for the whole family to enjoy? With these 14 proposals, the injunction "Go play outside!" », will only be a bad memory. For our children lacking in imagination, create a garden that offers them the inspiration and the space they need to live great adventures. Portico, sandbox, petanque court, swimming pool etc…, the children's play areas or adults are essential to a living garden.
The sandbox from 1 to 4 years old
Le Sandbox is an essential piece of equipment for the little ones. It is installed near the terrace to allow increased surveillance. It can be fixed, but it will preferably be removable, because don't forget that children grow up quickly! A model with a cover is preferable to prevent animals from having access to it.
The playhouse from 3 to 13 years old
Trailer, small house, in a tree, on stilts or to put down, the cabin at the bottom of the garden is a playground conducive to the imagination. While the plastic models are simple to install, the wooden cabin becomes a real element of the decor. Perennial, it will evolve over generations, paint strokes and developments. The opportunity, for the most handymen, to teach children how to build, decorate and maintain a house.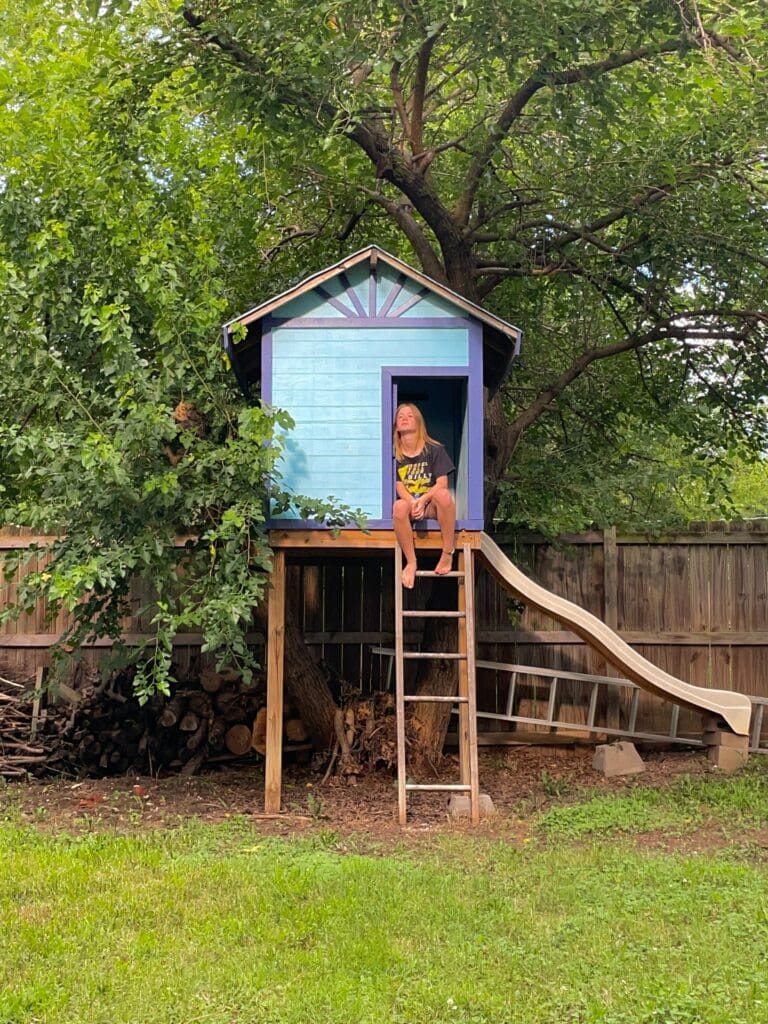 The essential evolving gantry
When we think of a portico, we immediately imagine the swing. However, the portico offers a whole string of accessories. Swing, rope with knots, trapeze, rings, nets, hammock... There are apparatus adapted to each age. The opportunity to exercise and become more agile.
The playground: all-in-one equipment
Today, children's equipment is evolving and increasingly resembles what can be found in public gardens. Toboggan, hut, everything is planned to concentrate all the activities in a minimum of space.
The trampoline for everyone
here's one garden equipment that appeals to everyone, young and old. But beware of security and the little ones should never play it unsupervised. Prefer models with nets to avoid falls.
A lawn to exercise
Playing ball, frisbee, playing games of skill, running, jumping... A large lawn is still essential in the garden of his new house. But if some people like calm, anticipate conflicts and set up two distinct areas so that everyone can enjoy them.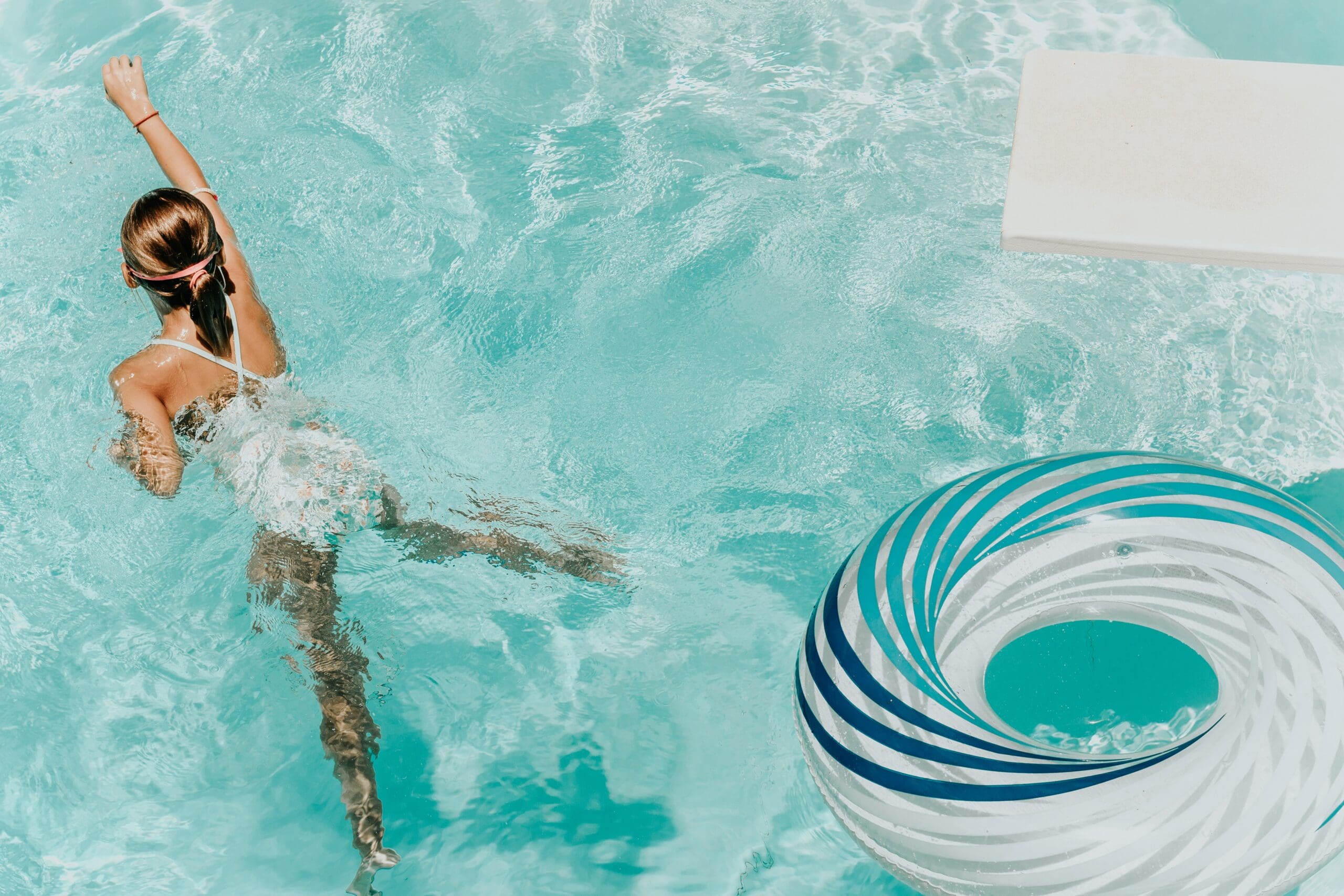 The pool
If you have the space and the budget, build a house with swimming pool in the South-West is a safe bet to occupy children of all ages, including adults! Easy to maintain, the pool also beautifies your garden and will be the ideal place to cool off on hot summer days.
A basketball court
What if you planned your house with two terraces ? This second isolated space on one side of the house will be used for somewhat noisy games? THE basketball hoop will naturally find its place there and will certainly be the object of frequent matches and training sessions. Prefer this land on a blind facade so as not to be bothered by noise and far from the large terrace main.
Lay out the garden: the pétanque court
A few planks to delimit the ground, a flat site, sand or gravel, and regular weeding will be enough to create a bowling green. This fun activity offers a new friendly zone for all the family and friends.
Wild games of ping-pong
La Ping pong table offers a small footprint, but requires some adjustments. Even outdoor models will fare better if stored and folded away during the winter. So plan a play area near the garage or garden shed to store it easily. The land planned for theping pong table location must be flat and clear with at least 1,20 m at each end of the table and 80 cm on each side.
To fully understand the main principles of garden design, read our article " Steps to landscaping your garden when building your new house" page (in French).
Arrange the garden to play volleyball or badminton
For sports enthusiasts, it is rather easy to create playgrounds. First, choose a suitable location for your volleyball court. The location must be flat and of sufficient size. Remove anything that might interfere with the playing surface, such as rocks, roots, tall grass or branches. Level the surface by removing bumps and filling in hollows. Install the posts and netting and mark the play boundaries with paint or garden stakes. Easier, removable courts are installed in minutes on a lawn!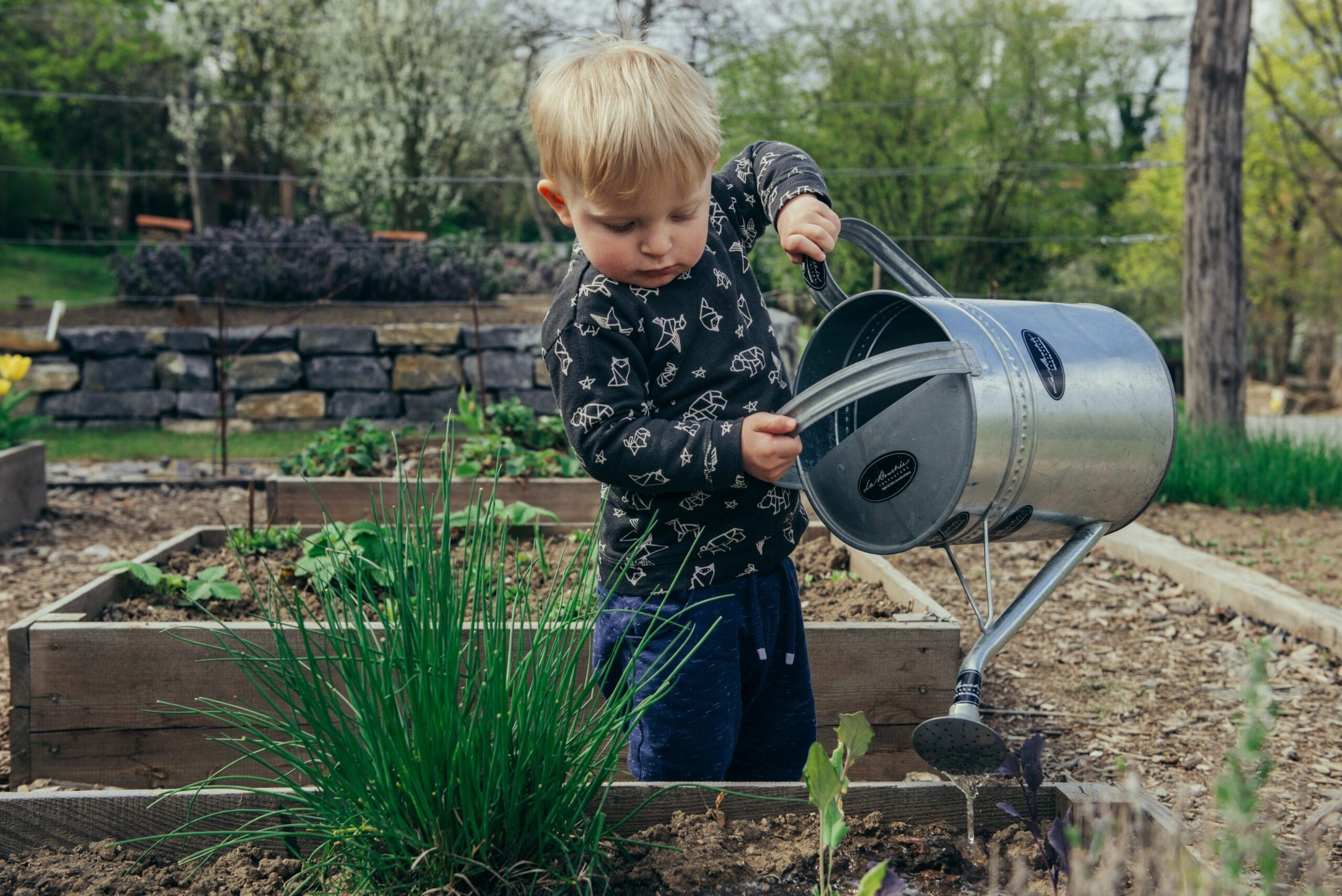 Stroll along the trails
Even when we do build a house on a small plot, it is possible to create a garden full of corners. A little garden can offer walks and large areas for exploration. Bucolic, the trails are also wonderful play ground for your children. Created with stones, gravel or wood, they will connect the different areas and nooks. Getting lost in the vegetation, they will be inexhaustible sources of history, adventure and exploration.
On the same subject, see our article " Which garden paths for my new house? »
A fountain, a pond and it's adventure
Water is always a pleasure for children, as for adults. In a large garden as in a small space, a basin or a fontaine shallow will be so many supports for the invention of extraordinary games. Just be sure to always supervise children when they are near water.
The vegetable garden: learning while having fun
If there are gestures to learn and pass on, it is those of the kitchen garden. Both children and adults have everything to gain from understanding how nature works and watching it offer us its fruits and vegetables. The opportunity also to learn how to eat well and keep busy while working. Build a vegetable garden in one's garden is also to treat oneself to recreational activities, some disappointments but also the satisfaction of tasting vegetables and fruits from the garden.
To learn more about creating a vegetable garden, read our article " Where, when and how to create your vegetable garden around your new house in the South West? »