When you build your detached house, you sometimes like all the interior decoration to be in the same style. As far as bathrooms and kitchens are concerned, three major trends have emerged in recent years: Scandinavian, industrial and "countryside" fashion. Depending on your tastes and your budget, you can then choose to equip these living rooms with a very particular style. SIC houses, builder of individual houses in the South-West since 1972, offers you the services of its team of decoration professionals to choose the best style for your kitchen and your bathroom...
Scandinavian: warmth, friendliness and practicality in your detached house
The Maisons SIC website offers you a very special service: an interactive showroom of our Exhibition HallDirected by the VR Interactive company, in which you can "walk around" with the click of a mouse, to discover the materials on offer, the layouts of kitchens, bathrooms, tiling or storage options.
But beyond this great innovation, this Exhibition Hall is fully accessible to the public (by appointment, personalized) and the Maisons SIC teams are available, on site, to advise on interior design anyone who has a project building a new house. Patricia Castillo, director of this team, then explained to us the characteristics of the three major decorating trends in the kitchen and bathroom: Scandinavian, industrial and the "country side". Trends that are ubiquitous in the showroom.
The main lines of the Scandinavian style in kitchen / bathroom decoration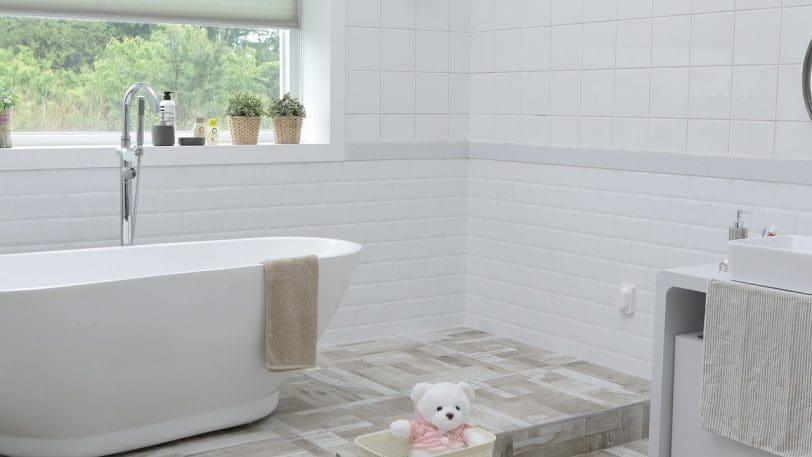 As explained by Patricia Castillo: "in the kitchen, the Scandinavian line works with very clean white fronts and wooden worktops. In terms of tiling, you can opt for a parquet effect trend or 60×60 stone effect, very natural, in neutral tones. And as for the paints, we will end up with water greens, olive greens, bluish greens, taupe colors... Always very soft tones. We are more on matte than on gloss. To let the light in, we often offer white skylights." Maisons SIC accompanies its clients from the beginning to the end of their new home construction projects. And when a style is chosen for the kitchen, it is generally the same that is applied for the bathroom. And for the Scandinavian bathrooms, we use the same materials as for the kitchens. In terms of taps, we stay on neutral tones, chrome.
The industrial style: for a modern and trendy kitchen and bathroom
Back in force in the field of interior decoration, the industrial style is more and more popular, for its side that is at the same time very contemporary, a little vintage and quite practical. Here, as Patricia Castillo points out: "we will be on the black facade, anthracite gray, always matte, As for the Scandinavian, the choice will often be made on the wood plan. The tiling, rather wood parquet effect, can be 60×60 in medium grays and, possibly, a few cement tiles, in grays and black. Here, the taps will be more matte black."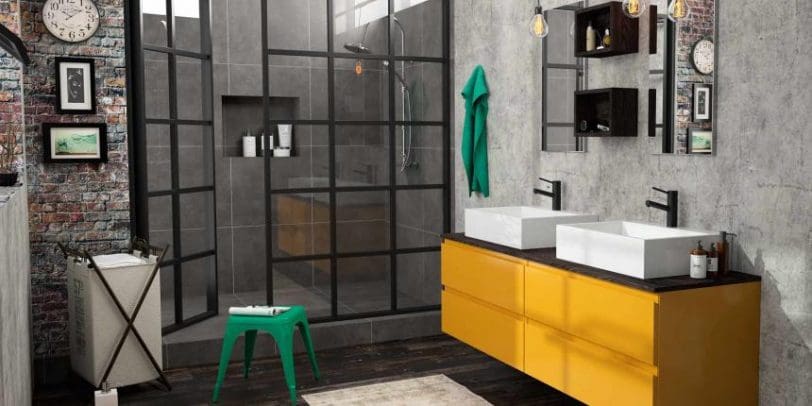 Photo credit : Blog madamedecore.com
While the Maisons SIC team does not supply the lights directly, it has an advisory role and allows its customers to benefit from the full extent of its experience in the world of decoration. "We can also recommend, on the lighting side, fairly "decorative" industrial suspensions in matte metal. And we often offer black or gray canopies, in workshop window mode, for an entrance, a kitchen or a bathroom. Fixed glass walls or shower cubicles will be chosen with black frames."
Countryside: a detached house that combines relaxed living and raw materials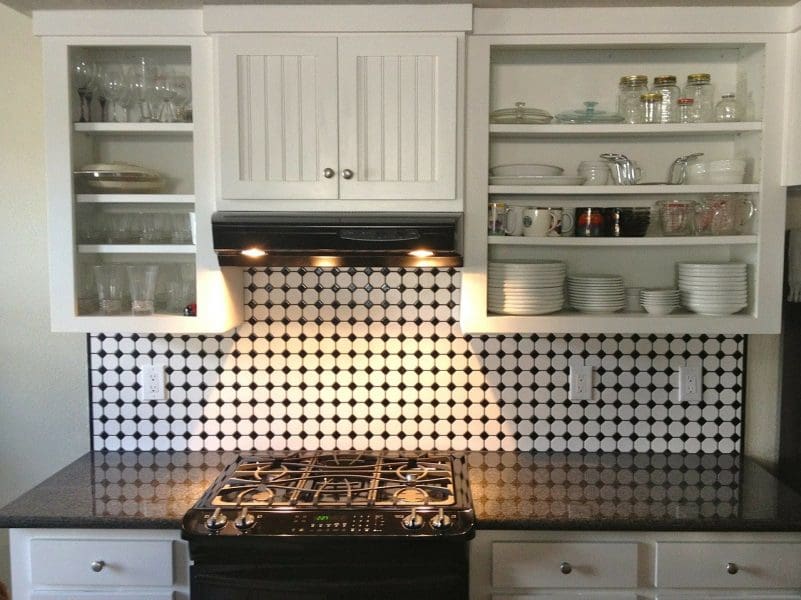 We introduced you in this article from our Maisons SIC blog the farmhouse decoration trend. In the same vein, one of the three most important decoration trends for kitchens and bathrooms is the "countryside" trend.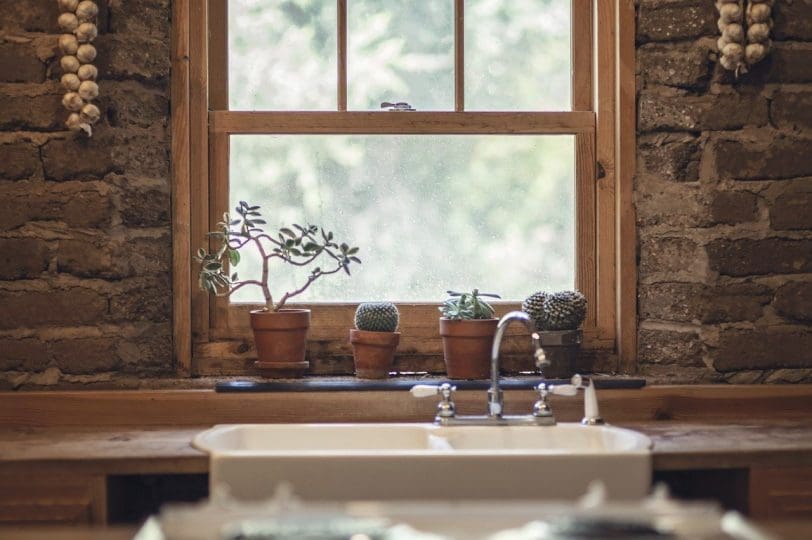 Patricia Castillo outlines it for us: "To set up a "countryside" decoration, we generally choose furniture fronts in natural wood with Silestone or Dekton stone tops. We are here on a product that is a little more "country chic". On the floors, we are going to be on a stone or travertine spirit, in large format. For bathroom furniture, the choice will rather be made of wooden furniture and walls with stone or travertine effects. The taps and the sometimes fixed ones remain quite classic. The materials chosen must remain as natural as possible. »
How does your Maisons SIC builder support you in decorating your new home (and finding the style of your kitchen and bathroom)?
When a client has a SIC House built, he benefits from full support, particularly in terms of interior decoration. It is really a turnkey house that is offered here. The teams do everything, except the painting (but they can help choose the colors, advising with color charts): the tiling part, walls, floors, walk-in shower, sanitary facilities, shower tray, shower column, bathroom furniture, dressing rooms, cupboards, kitchens, glass roofs…
In terms of decoration styles, as rightly analyzed by Patricia Castillo, it is the Scandinavian and the industrial that work best, in equal parts. If the "campaign" style is less in demand, it is because it involves a larger budget. As for the age group, people between 30 and 50 tend to go for "industrial" and Scandinavian kitchens and bathrooms.
As builders, the SIC Houses thus place themselves on price ranges to be respected and do everything to ensure that their customers benefit from the best value for money, according to their desires.
—
More info on the SIC Houses? Contact us!