When you build your new house, the question inevitably arises of the nature of the soil in the different living rooms. Linoleum, PVC or vinyl floors are now popular for many reasons. SIC houses, builder of new homes for 50 years, explains why.
Lino / PVC / Vinyl: what are the differences?
The floors in PVC , Vinyl and Linoleum designate soils with quite different technical characteristics.
The linoleum floor is a fairly high-end and ecological product, with an often marbled appearance. The linoleum floor is made of only natural products: a burlap and a waterproofing made possible by a paste based on linseed oil, chalk, resin, natural pigments, wood powder and cork bark.
Vinyl and PVC floors are mostly made of plastic. The main material of PVC flooring is polyvinyl chloride (PVC). The vinyl floor can add other materials in its composition with others such as natural wood, natural stone or textile fibers.
The industrial manufacturing process is also different: by coating for vinyl flooring and by calendering for PVC. Concretely, PVC floors are more flexible than vinyl floors, which can be less flexible with the addition, for example, of natural stone in its composition.
Advantage number one: the price
One of the first advantages of lino, PVC or vinyl floors is certainly their low price. Compared to parquet, for example, linoleum is much more affordable than solid or engineered parquet. It is necessary to count between 20 and 60 € / m2 for a lino floor, against 100 to 250 € / m2 for parquet floors.
Even within these "plastic" floors, the costs are also different. The PVC floor is the cheapest because it is entirely made of plastic. For 1m², count between €2 and €50 for a PVC floor.
The vinyl floor will be around €4/m² for an entry-level model. And it can reach up to 35€/m² depending on the quality, the desired dimensions, the pattern and the materials added. Despite everything, it remains one of the most affordable floor coverings on the market.
A linoleum floor will cost (in tiles or rolls) between €12 and €65 per m². If you opt for a 100% ecological material, the cost can go up to 80€/m2. Linoleum flooring in the form of strips can also cost up to 70 euros per m². We must of course add to this the price of the installation, which is around 10 to 25 euros per m².
Vinyl or lino flooring: A plethoric choice in terms of decoration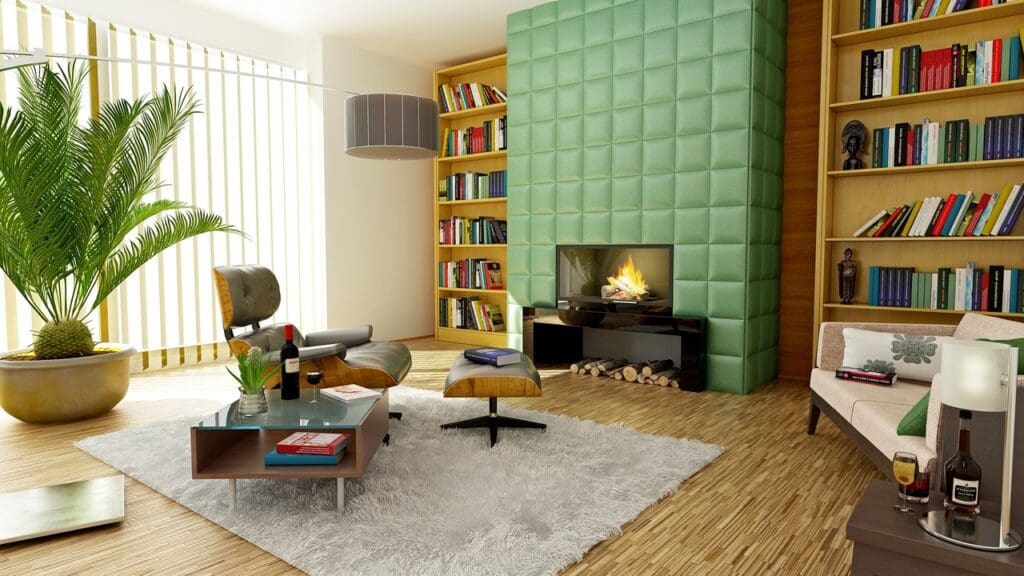 Lino, vinyl and PVC floors are becoming increasingly popular with individual homeowners as technology now allows for a wide range of decorative possibilities.
The patterns of lino, vinyl, PVC floors now offer natural textures and bold and colorful prints, offering a wide variety of colors, patterns and textures.
These floors can perfectly imitate a wide variety of materials, such as wood, stone and tiles... The floor effect of hardwood, cement tiles or natural stone is often quite surprising and allows you to afford an elegant decoration without having to of a large budget.
The particular aesthetics of linoleum
With its marbled effect linked to its manufacturing process, linoleum gives living rooms a fairly elegant aesthetic, in quite different styles.
For a retro or vintage style, lino is an excellent choice thanks to the multitude of colors available. Bright colors like yellow, blue or red can bring energy to your room while highlighting your furniture. The linear patterns of lino can also adapt perfectly to a retro decoration.
For a classic and elegant style, opt for a linoleum with a sober and marbled look. This noble material is timeless and will bring a chic touch to your interior.
For a modern or contemporary decoration, linoleum has lost none of its relevance. Create a cozy interior by combining planks and/or tiles in different colours. Give free rein to your imagination for a unique and personalized decoration. For example, you can opt for imitation wood linoleum planks for a natural and warm look, or vinyl tiles with a geometric pattern for a more graphic and modern style.
Linoleum: a healthy and ecological coating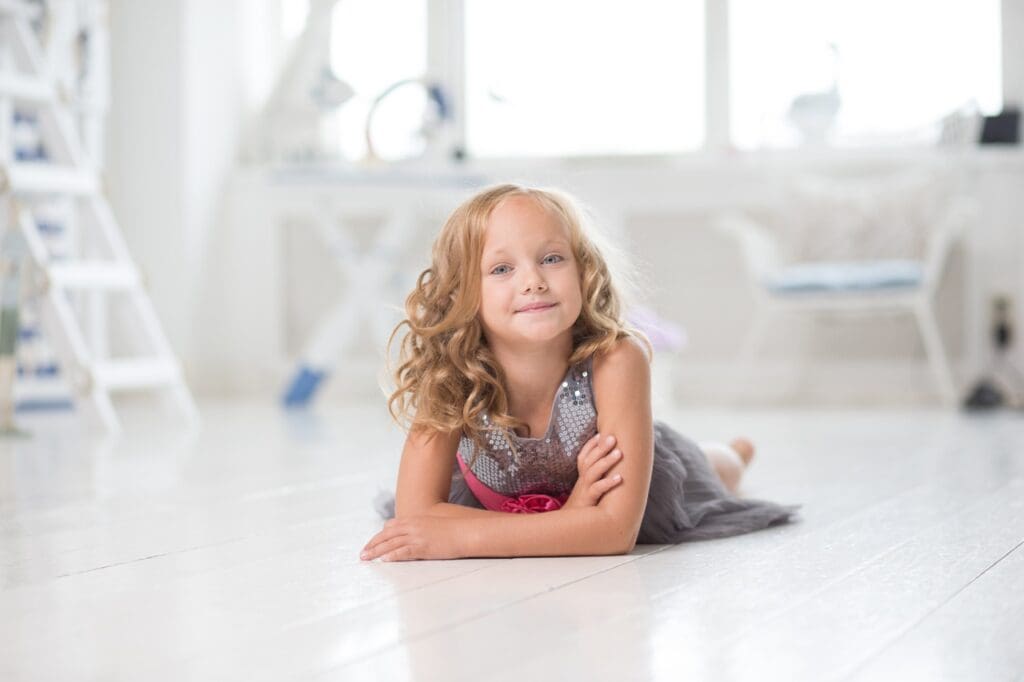 Linoleum flooring is particularly appreciated for its ecological side but also for its antibacterial properties, which make it very hygienic. It is a floor covering that we will be able to put without problem in a child's room or in a living room.
Able to kill bacteria (antibacterial) this coating is also antistatic. Preventing the accumulation of static electricity charges, it will reduce dust and facilitate its removal.
Hypoallergenic vinyl and PVC
One of the advantages of vinyl flooring is also its anti-allergenic composition. People with allergies are often advised to opt for vinyl or PVC flooring rather than floating parquet or tiles. This type of soil hardly traps dust or pollen and the latter can be quickly eliminated with water.
Vinyl and Lino flooring: easy to maintain and very resistant
Lino, PVC and vinyl floors are appreciated for their resistance and ease of maintenance. Lino is a solid and durable choice thanks to its rigid composition. It can last between 20 and 30 years and resist stains, knocks and wear.
PVC is also very durable, with an ability to resist scratches and stains. It is ideal for rooms with a high density of foot traffic (corridors for example). However, it is important to consider the thickness of the wear layer when purchasing, but also the total thickness of the floor covering.
In addition to their resistance, PVC, vinyl and linoleum floors often benefit from an anti-stain treatment at the factory, which makes them very easy to maintain. After laying, a simple wash with soapy water is sufficient for daily maintenance, while a sweep or vacuum cleaner keeps the floor clean.
Vinyl can occasionally get scratches, but these can be easily removed with specialist maintenance products.
The excellent acoustic performance of linoleum or PVC floors
When you decide to build a new house in the South-West, you necessarily want good sound insulation. Especially if you choose to build a two-storey house in the Southwest and you have a large family.
Choosing a vinyl, PVC or lino floor allows you maximum acoustic comfort, far from the slapping of shoes on the tiles or parquet. Despite intensive traffic, these floors reduce noise on the floor. And if you add the installation of a PVC floor underlay, you will help to improve the thermal and acoustic faculties of these coverings.
Thanks to sound insulation and acoustic attenuation, these "plastic" floors considerably reduce the sound of footsteps and impacts coming from the floor and neighboring rooms.
—
Do you want to build a detached house in the South West? Contact the professionals at Maisons SIC !