One of the great advantages of building your detached house is perhaps the freedom of choice. Modern home builders like Maisons SIC have many models and types of homes to offer. But how do you choose the type of house to build that will best suit your needs? José Longo, Commercial Director and General Manager of SIC houses, presents some types of houses and their advantages, to better reflect on your new life…
The timber frame house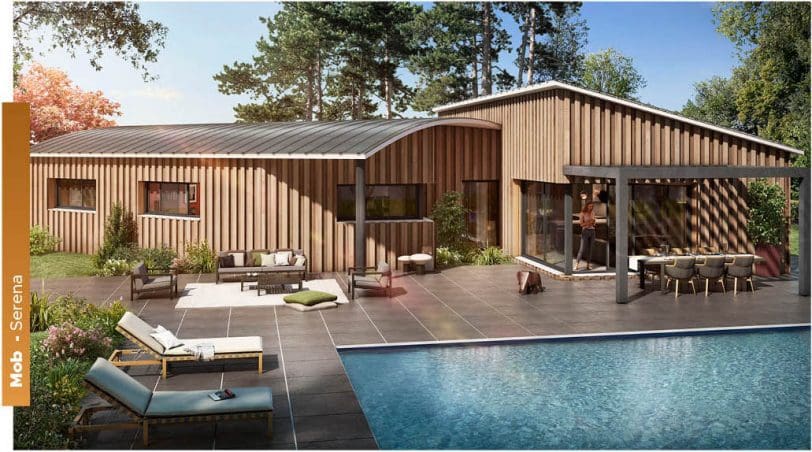 We have already told you about 6 advantages of the wooden frame house in this article and 10 reasons for the success of a wooden house in this article.
As confirmed by José Longo, Commercial and General Manager of Maisons SIC, the timber frame house has "a first advantage is its comfort. It has thermal comfort and acoustic comfort that go beyond a traditional house. Its acoustic comfort comes from its constructive principle which differs by the greater thickness of the wall, compared to a masonry wall (36 cm against 32 cm). And wood, by definition, is the ideal natural material for absorbing sound. In a society where comfort is very important, having a quiet house, with acoustically independent spaces, to live in, is a privilege."
The second advantage is a thermal advantage thanks to its high inertia, which keeps the heat. A wooden frame house is therefore very energy efficient in terms of heating. It is an ideal house for regions with extreme cold because "you will never feel this phase shift between the hot and the cold that the masonry wall will have."
Noble material par excellence, wood also offers a real aesthetic advantage to a new house that is being built, with a design that can be both traditional and modern, depending on how it is laid.
Treated with a vertical cladding openwork and openwork, with a flat roof, it will be acclaimed for modern and contemporary high-end homes. THE horizontal cladding will know how to offer a more "traditional" charm. Overlapping cladding can also recall the authentic look of Cap Ferret houses. And depending on the essence, the internal coloring will offer the most natural shades of light beige to pale pink.
At Maisons SIC, "each wood is selected by us. We are very meticulous on this point. Especially since we have our own factory. We are one of the few wood manufacturers in France, or even in Europe."
The single storey house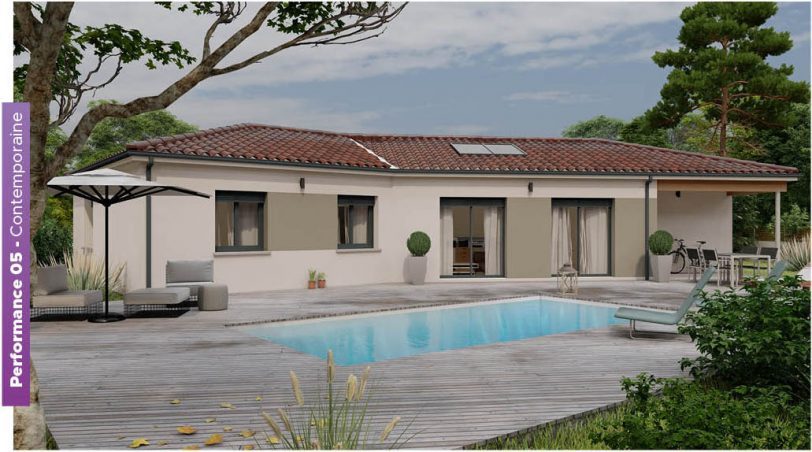 Popular with families, the single-storey house makes it easier to live with a young child, for example, and makes it possible to have all the family organization at the same level, easy to use. "It speaks to a wide audience: to those who need, because of their family, to have the sleeping area with all the bedrooms close together, the bathrooms as well and the parents can also isolate themselves on the other side. of the living room with a parental suite. This has great flexibility in terms of the distribution of living spaces. And the centerpiece may be the nuclear heart of the family powerhouse. And it is very popular with seniors who can have everything accessible for wheelchairs and few steps to avoid running out of steam. »
Today, in the South-West, the single-storey house remains the number 1 solution favored by Maisons SIC customers, for its practicality but also its price competitiveness.
The house with flat roof / roof terrace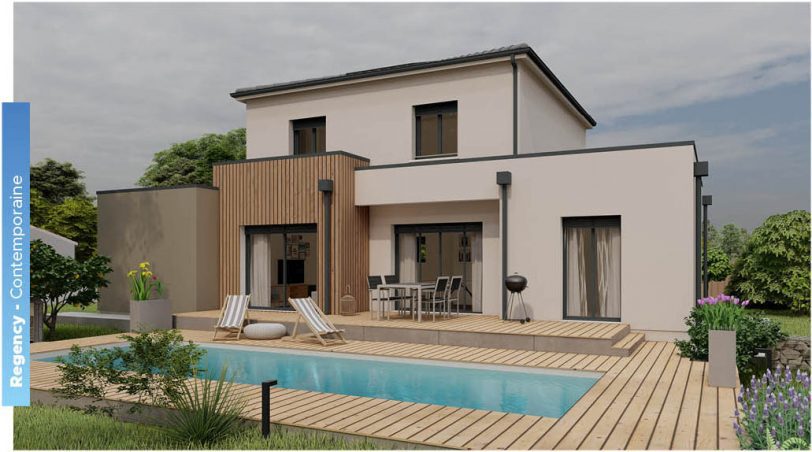 We often choose a house with a flat roof / roof terrace "when you want to stand out in the panorama of the local house, through its architecture and reinforce the modern side."
The flat-roofed house allows atypical spaces, with sets of volumes that can turn out to be very original. But be careful, emphasizes José Longo, "to work well on the volumes, the interlocking games, the height of the acroterion (the last row of masonry which integrates the whole part of the enchantment), to which we can give less height if we want. We can play on different levels of roofing to break up the rectilinear side and the cubic side a little so that it is pleasant to look at, perfectly homogeneous and that we say to ourselves that there is a real architectural work behind it."
At Maisons SIC, we also support you in your choice of architectural lines for your new home. To find your ideal builder of houses in the South-West and Midi-Pyrénées, contact us: www.sic-habitat.com/contact/
The two-storey house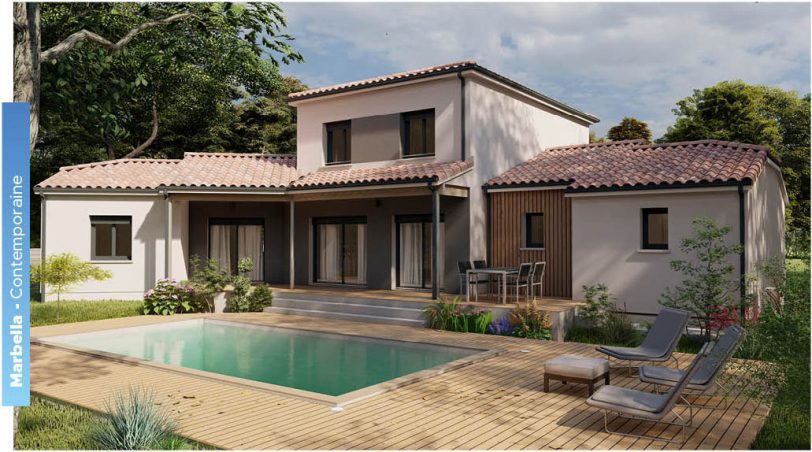 3 criteria are essential in choosing the house to build for customers of SIC Houses:
The location (the choice of land)

design and architecture

The
And as José Longo adds, "who says location can say lack of space. And the two-storey house meets the number one criterion which is the location. Today, people continue to invest in the attractive poles that are the big cities. And in these big cities, there is less land. And so there is a parcel division, with garden funds that we will develop to resell behind or subdivision programs on small plots. And who says small plot necessarily says two-storey house. The two-storey house makes sense because of the constraint of the terrain."
When you build your detached house in big cities like Bordeaux, Toulouse, Agen or Pau, thehe constraint of the land can therefore lead to the choice of two-storey houses.
The terraced house
With the different regulations, the First-time buyers (who often have a budget of around €160) often find it difficult to find a solution within 000-20km of a big city, when they want to build their first detached house.
"Today, the promoters' offer, an intermediate offer, was then created. On a piece of land of 1 m500 in Blanquefort, for example, we can install 2 terraced houses, terraced of 10 m70 with gardens of 2 m40. Thus, people who want to make a first purchase near a big city or a medium-sized city, can still buy a house at 2 – 160 € for example, but with less land and less living space. It is a good solution for a first-time buyer, an investor or a senior fan of small areas.. "
And with technical developments, all construction of new houses at Maisons SIC is monitored by control offices, making it possible to createadjoining houses totally independent in terms of sound.
The ecological house (passive, BBC, positive, bioclimatic…)
When we talk about ecological house, today, we mainly talk about bioclimatic design for the construction of one's detached house. José Longo clarifies: "we are talking here about the location of the house on the ground, making the best use of solar gain, to save heating consumption. It is also the use of renewable energies (air-water, air-air heat pumps, pellet stoves, biosourced materials). And it is also a higher quality of insulation than what was offered in the past, in terms of thickness and in terms of type of insulation (glass wool, cellulose wadding, wood wool, etc.). This allows us to play on the summer comfort or the thermal performance of the accommodation."
Ecology is then an innovation that is much easier and much less expensive to implement in the context of the construction of a new house than in the renovation of an old house. Thus, a house of 100m2 in ecological construction will allow a combined consumption of 80€ per month.
The contemporary detached house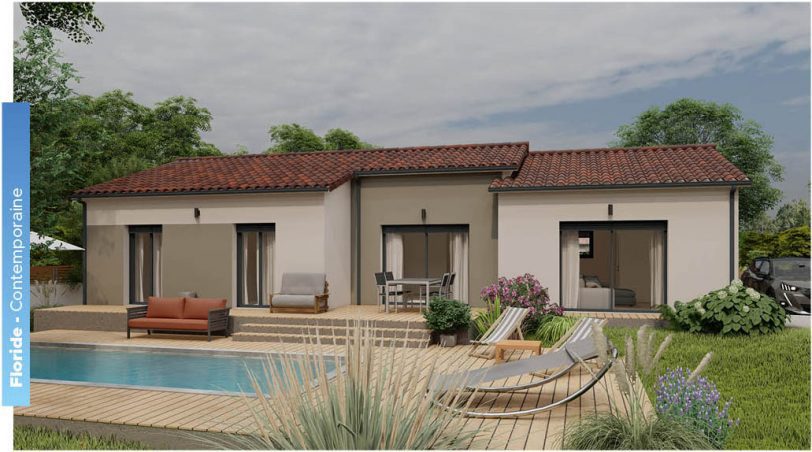 The lines Contemporary et Performance des Maisons SIC offer bright and economical houses with flat or sloping roofs, with resolutely contemporary asymmetrical lines. According to Jose Longo, "a contemporary house can be a type L house with aged red tiles like Toulouse red brick, with white and ash-grey-beige coating effects, with anthracite-coloured joinery."
Choosing a contemporary house means choose the valuation of its heritage. We are sure to have a house that is up to date and if lifestyles or desires change, we can sell our house easily. It is important to always stay up to date, when we know that we are witnessing a rotation of houses on average every 7 years.
The traditional Pyrenees house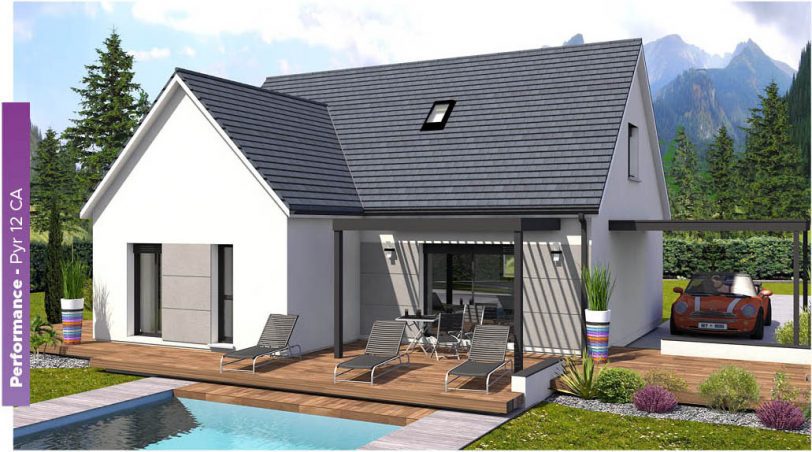 This particular model of detached house is "linked first of all to the climate of Béarn and Bigorre but also in Périgord. It is there, mainly, that this type of architecture is required. the advantage is that you can take advantage of steeper roof slopes to fit out your attic and take advantage of a reduced footprint for maximum use of the living area. The house is then scalable, we arrange the attic when we wish. And you don't need to do a lot of work to equip the house as well as possible."