Langon, located just forty kilometers southeast of Bordeaux, is a charming little town which offers a peaceful living environment while being close to the advantages of the Bordeaux metropolitan area.
The privilege of build around Bordeaux lies in the possibility of enjoying an exceptional natural environment, between vineyards, forests and river, while having access to the urban amenities and economic opportunities of the Bordeaux area.
Langon is a developing city, with an attractive real estate market and easy access to public transport, in particular thanks to the SNCF station which allows you to reach Bordeaux in less than 30 minutes.
Choosing to build a house in Langon means investing in a pleasant living environment while benefiting from the economic opportunities and services of a neighboring metropolis.
Maisons SIC, your builder of individual houses in Langon for 50 years
At SIC houses, we are specialized in creation of tailor-made individual houses in Langon and throughout Gironde. For more than 50 years, we have helped our clients realize their dream of a home that reflects their personality, while respecting the architectural and environmental specificities of the region.
Our long experience as a builder of individual houses in Langon has allowed us to develop in-depth expertise in the region and its particularities. This makes us a partner of choice for your construction project.
Personalized support for your construction project in Langon
At Maisons SIC, we are committed to providing quality service, from start to finish of your project. As a builder of new houses in Langon, we provide you with personalized support at each stage of your project.
Our reputation is built on our commitment to creating homes that are not only beautiful and functional, but also designed to fit harmoniously into the unique setting of Langon and its surroundings.
Entrust us with your project and make your dream a reality.
How to choose the best new house builder in Langon
Finding the right new home builder in Langon can be complex, given the number of options available. However, with Maisons SIC, you benefit from an excellent service that meets all your expectations.
Do not hesitate to call on an experienced professional for the construction of your house in Langon!
Regulations and standards for your home in Langon
Building a house in Langon requires specific expertise, which Maisons SIC has developed over the decades. By strictly adhering to the thermal regulations, we guarantee you comfort and energy savings, for a detached house in Langon that reflects your personality while respecting the environment.
In addition, we ensure the compliance with current construction standards, thus ensuring the quality and longevity of your new home in Langon. We also benefit from robust manufacturer warranties, which protect your investment over the long term.
Our construction teams for your construction of a new house in Langon
At Maisons SIC, we have a internal construction team, which provides personalized monitoring at each stage of your individual house construction project in Langon.
Our collaboration with local suppliers of quality materials, associated with our architectural expertise, allows us to build new houses in Langon which fit harmoniously into the local landscape.
We help you to arrange financing for your project, with some solutions tailored to your needs. Our team of qualified architects will be at your disposal to draw up plans for your future home, while helping you find the ideal land for building your house in Langon.
Our agency in Langon to support the construction of your house
Whether you are planning to build a traditional house or a wooden house, our agency in Langon is there to support you throughout your project.
With our in-depth knowledge of the local market and regional architecture, we are able to provide you with tailor-made support to meet all your expectations.
Develop your project with the best house builder in Langon
How much does it cost to build a house in Langon?
Budgeting for a house construction in Langon is an essential task that requires detailed market analysis. Many factors affect the total cost, ranging from land price, to notary fees, through the choice of house builder Langon.
The average cost of building a house in this region is generally between 1 330 et 2 650 euros per square meter. Therefore, for a house of 100 square meters, plan a budget ranging from 133 to 000 euros, excluding the cost of land. However, these figures may vary depending on the type of house you plan to build.
Building a house in Langon: how much does it cost?
The location of your home can also influence the cost. For example, building a home in a highly desirable area of ​​Langon may cost more due to the higher land values ​​in that area.
The cost of building a house in Langon depends on many factors, including the type of house you want to build, the builder you choose and the location of your future home. It is therefore crucial to obtain precise and detailed quotes from several manufacturers before making a decision.
Why build a house in Langon and surrounding areas?
Building a home in Langon and surrounding areas offers many benefits for those considering homeownership. With a competent home builder in Langon, you not only have the opportunity to personalize your home according to your desires, but you also benefit from the remarkable quality of life that the region offers.
Langon is a town with a rich historical, cultural and gastronomic heritage. It offers a symbiosis between the ancient and the modern, tranquility and excitement. By having your house built here, you are integrating an exceptional living environment, while benefiting from contemporary infrastructure and easy access to essential services.
The advantages of Langon for building your house
The surrounding areas of Langon, notably towns like Mérignac, Pessac and Libourne, offer a more peaceful and rural atmosphere. It is the ideal place for those who wish to recharge their batteries far from the urban hustle and bustle.
As a future owner, you will have the chance to be close to nature, surrounded by world-renowned vineyards, green forests and the magnificent beaches of the Atlantic.
Investing in a new house in Langon and its surrounding areas is an excellent idea. The city is experiencing economic expansion and the real estate market remains dynamic, making it an ideal location for real estate investment. For optimal construction, the best house builder in Langon will be able to guide you.
Choosing the best builder for Langon and its surroundings
In addition, Langon and its surroundings, with their proximity to attractive places such as the Atlantic Ocean, the Arcachon Basin and the Pyrenees, offer a diversity of recreational and relaxation activities that will appeal to families, sports enthusiasts and nature lovers. nature.
With a house builder in Langon like Maisons SIC, recognized for its professionalism and attention to detail, you have the assurance that your future home will be both durable and aesthetically pleasing.
Langon is the ideal destination to build a detached house, a perfect balance between city life and the pleasures of nature, all in a pleasant climate and a welcoming environment.
Want to build a house in Langon, CONTACT US !
Find our different agencies almost everywhere in the South-West: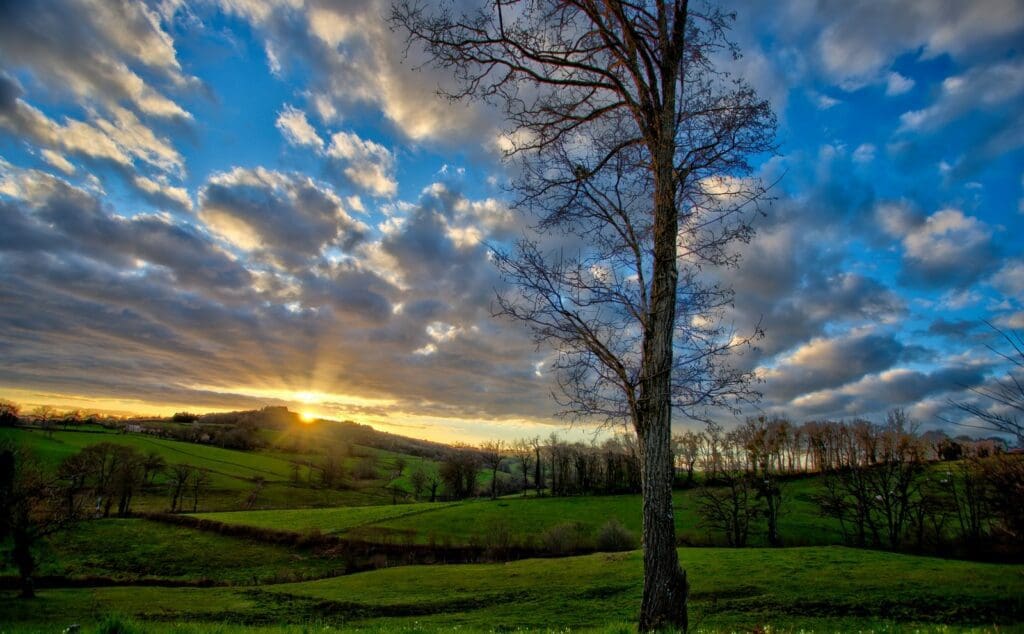 Your home builder in Langon and surrounding areas:
Call on our teams at the Langon agency to build your individual house throughout the South-West. Maisons SIC is also:
House builder in Bazas
House builder in La Réole
Home builder in Cadillac
House builder in Podensac
House builder in Saint-Macaire
House builder in Auros
House builder in Fargues
House builder in Toulenne
House builder in Preignac
House builder in Sauternes
House builder in Saint-Pierre-de-Mons
House builder in Saint-Pardon-de-Conques
House builder in Verdelais
House builder in Caudrot
House builder in Gironde-sur-Dropt