Libourne, located just a few kilometers east of Bordeaux, is a picturesque town that offers a perfect balance between tranquility and proximity to the bustling Bordeaux scene.
Benefit from an address near Bordeaux, is having the chance to enjoy a rich environment, between wine-growing landscapes, wooded areas and river banks, while having easy access to the urban and economic dynamism of the Bordeaux metropolis.
Libourne, in full swing, offers a buoyant real estate market and easy connection to means of transport, such as the train station which takes you to Bordeaux in no time.
Opting to build in Libourne means embracing a peaceful lifestyle while being on the edge of the dynamics of a large neighboring city.
Maisons SIC, your builder of individual houses in Libourne for 50 years
At SIC houses, we are proud to create tailor-made individual houses in Libourne and its surroundings in Gironde. With more than half a century of experience, we are at your side to make the dream of a house come true that reflects your desires, while integrating perfectly into the landscape and architectural identity of the area.
Our long experience as a builder in Libourne gives us in-depth knowledge of the field, making us your ideal ally in your project.
Tailor-made monitoring for your construction project in Libourne
Maisons SIC's approach is based on impeccable service, from start to finish of your home. As a builder in Libourne, our promise is to offer you tailored guidance throughout your adventure.
Our reputation is based on our desire to create homes that combine aesthetics and functionality, and which are elegantly anchored in the unique panorama of Libourne and its outskirts.
Challenge us to bring your vision to life
How to choose the best builder of a detached house in Libourne?
Choosing a builder in Libourne can be a real headache given the range of proposals. However, with Maisons SIC, you are assured of a first-rate service that will meet your aspirations.
Leave nothing to chance, and opt for an expert to build your house in Libourne!
Standards and regulations for your home in Libourne
Building in Libourne requires technical knowledge that Maisons SIC has been able to refine over time. We are committed to rigorously respecting thermal standards, thus guaranteeing a home combining comfort and energy performance.
Our guarantee also lies in compliance with current regulations, a guarantee of quality and sustainability for your home in Libourne. Robust manufacturer's warranties are also included to secure your investment over time.
Our construction teams for the construction of your house in Libourne
Maisons SIC is distinguished by a dedicated internal team that watches over your project at each phase of the construction of your home in Libourne.
Collaborating with local partners for choice materials, and drawing on our know-how, we create homes that blend harmoniously into the local environment.
We also support you with financing, guiding you towards solutions tailored to your situation. Our talented architects are available to help you design your future home, while guiding you in choosing the perfect plot of land for your home in Libourne.
Our Libourne agency to guide the creation of your future home
Whether it is a contemporary house or a wooden construction, our Libourne branch is at your service to support you at every stage.
With in-depth knowledge of the sector and its architecture, our team guarantees you comprehensive support that will meet all your requirements.
Bring your project to life with the builder of excellence in Libourne
Price to build a house in Libourne?
Defining a budget for a construction in Libourne requires careful observation of the market. Several elements determine the overall cost, from the value of the land to the notary's fees, without forgetting the choice of the builder.
The average cost generally ranges between 1 and 400 euros per square meter. So, for a house of 2 m², consider a budget varying from 750 to 100 euros, not including the land. However, these amounts are likely to fluctuate depending on the nature of the house desired.
Costs to build in Libourne
The situation of your future address can also weigh in the balance. For example, opting for a popular district of Libourne could require a more substantial investment due to the valuation of land in these areas.
The cost of building a house in Libourne depends on several criteria, including the type of residence, the selected builder and the location of the residence. It is therefore imperative to request detailed quotes from different professionals before making a decision.
Why choose a construction in Libourne and its surroundings?
Building a house in Libourne or its surroundings presents a range of advantages for future owners. With a qualified builder in Libourne, not only do you have the freedom to design your home according to your tastes, but you also benefit from the enviable living environment that the region offers.
Libourne is a city with a rich heritage, combining history, art and gastronomy. It illustrates the fusion between tradition and modernity, serenity and dynamism. By settling here, you integrate an exceptional environment, while benefiting from modern infrastructure and easy access to amenities.
The advantages of Libourne for building your house
The surrounding areas of Libourne, notably towns like Mérignac, Pessac and Langon, offer a more peaceful and rural atmosphere. It is the ideal place for those who wish to recharge their batteries far from the urban hustle and bustle.
As a future owner, you will have the chance to be close to nature, surrounded by world-renowned vineyards, green forests and the magnificent beaches of the Atlantic.
Investing in a new house in Libourne and its surrounding areas is an excellent idea. The city is experiencing economic expansion and the real estate market remains dynamic, making it an ideal location for real estate investment. For optimal construction, the best house builder in Libourne will be able to guide you.
Choosing the best builder for Libourne and its surroundings
In addition, Libourne and its surroundings, with their proximity to attractive places such as the Atlantic Ocean, the Arcachon Basin and the Pyrenees, offer a diversity of recreational and relaxation activities that will appeal to families, sports enthusiasts and lovers of nature. nature.
With a house builder in Libourne like Maisons SIC, recognized for its professionalism and attention to detail, you can be assured that your future home will be both durable and aesthetically pleasing.
Libourne is the ideal destination to build a detached house, a perfect balance between city life and the pleasures of nature, all in a pleasant climate and a welcoming environment.
Want to build a house in Libourne, CONTACT US !
Find our different agencies almost everywhere in the South-West: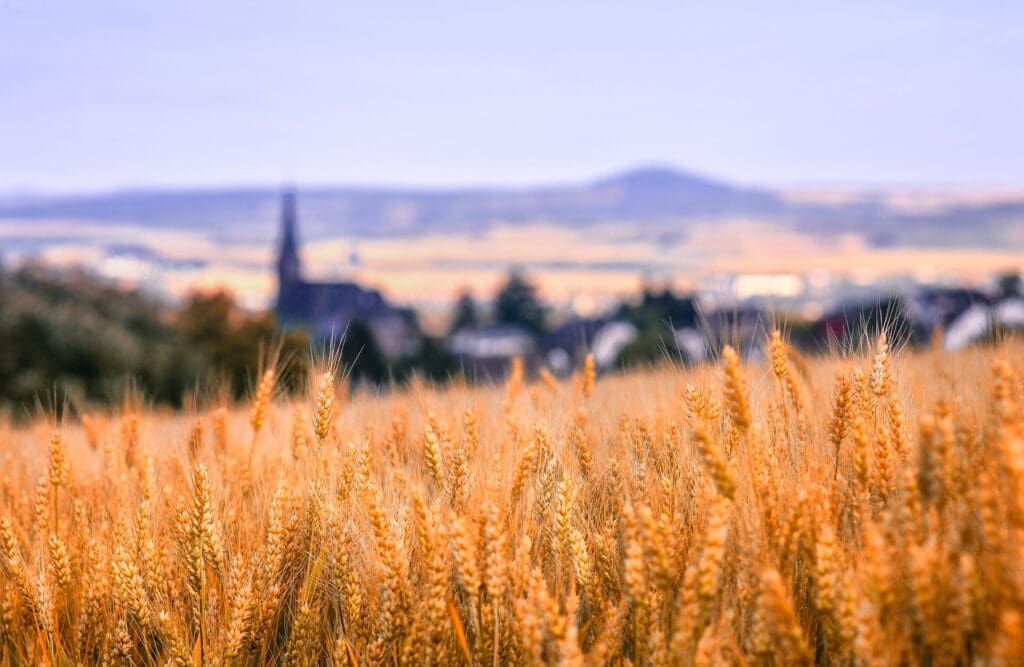 Your home builder in Libourne and surrounding areas:
Call on our teams from the Libourne agency to build your individual house throughout the South-West. Maisons SIC is also:
House builder in Saint-Émilion
House builder in Pomerol
House builder in Fronsac
House builder in Arveyres
House builder in Galgon
House builder in Savignac-de-l'Isle
House builder in Saint-Denis-de-Pile
House builder in Les Billaux
House builder in Saint-Michel-de-Fronsac
House builder in Vayres
House builder in Saint-Sulpice-et-Cameyrac
House builder in Izon
House builder in Génissac
House builder in Moulon
House builder in Branne