Pau, with its exceptional panorama of the Pyrenees and its renowned quality of life, subtly combines the serenity of its landscapes with the dynamism of a growing city.
Choosing to build your house in Pau means investing in an extraordinary quality of life, between a pleasant climate, renowned local gastronomy, and proximity to breathtaking reliefs.
Pau, as a developing city, also benefits from a solid real estate market and improved accessibility thanks to its constantly improving infrastructure.
Opting to build in Pau means ensuring an exceptional environment while benefiting from the economic and cultural opportunities of a welcoming and dynamic city.
Maisons SIC, Builder of Individual Homes in Pau For Over 50 Years
Your house construction project in Pau comes to life with SIC houses, an expert in the creation of personalized individual homes for half a century. Choosing Maisons SIC to build your home means guaranteeing you a unique home, reflecting your personality, while drawing on the experience and know-how that we have accumulated in the region.
With more than fifty years of experience as a builder of individual houses in Pau, our in-depth knowledge of the region, its architectural particularities and its environmental standards, places us as a partner of choice for your project.
Tailor-made support for your construction in Pau
SIC Homes goes beyond simple construction. As a builder of new houses in Pau, we provide you with personalized support from the start to the end of your project. From the development of plans to delivery, our teams support you to offer you a stress-free project that is completely adapted to your needs.
Our reputation is based on our dedication to designing homes that are not only beautiful and functional, but also perfectly adapted to the unique setting of Pau and its surroundings. Give us your trust to transform your dream into reality.
How to Find the Best New Home Builder in Pau?
Searching for a new home builder in Pau can be complex given the many options available. However, certain criteria will guide you towards the right choice. With Maisons SIC, you are assured of benefiting from an exceptional service, meeting all of your expectations.
Contact a House Construction Expert in Pau!
Regulations and Standards for Your Home in Pau
Building houses in Pau requires precise expertise that Maisons SIC has perfected over decades. By strictly adhering to thermal regulations, we ensure comfort and energy savings, offering an individual house in Pau which is both a reflection of your desires and respectful of the environment.
In addition, our vigilance regarding compliance with construction standards ensures the quality and durability of your new home in Pau. Our robust manufacturer warranties also provide additional security for your long-term investment.
Our Field Teams for Your Construction of a New House in the Pyrénées-Atlantiques
At Maisons SIC, our integrated site team ensures personalized monitoring of each stage of your individual house project in Pau.
Our collaboration with local suppliers and our architectural expertise allow us to build new houses in Pau that fit harmoniously into the Béarn landscape.
We also support you in the financial arrangement of your project, by offering you solutions tailored to your needs. Our team of qualified architects works to design your future home, while helping you find the perfect land for your construction in Pau.
Our Agency in Pau to Support Your House Construction
Whether your project concerns a traditional house or a wooden house, our agency in Pau is at your disposal to guide you at each stage of your adventure.
Thanks to our exhaustive knowledge of the local market and Béarnaise architecture, we are able to offer you personalized support, meeting all your expectations and requirements.
Find the Best Builder for Your Wooden House in Pau
Building a wooden house in Pau requires in-depth expertise and understanding of the particularities of this material. At Maisons SIC, our know-how in the construction of wooden frame houses is a reason for pride.
We assist you in selecting the most suitable wood for your home, taking into account your tastes and the climate of the Pau region.
In addition, our dedicated team guides you in the choice of design, interior layout and advises you to maximize the energy efficiency of your future wooden home in Pau.
In which cities to build a house around Pau?
Choosing the location for your future home is crucial in your construction journey. Around Pau, several towns stand out as particularly attractive for having your home built by a house builder in Pau.
Billere, just next to Pau, offers an excellent quality of life to its residents. Thanks to its proximity to the city and its quality infrastructure, it is an interesting option for those who want a quiet life while remaining close to the dynamism of Pau.
Lescar, known for its rich history and its cathedral, is another good choice. Families will appreciate the proximity of schools and the various green spaces that dot the city.
Build a House in Pau and its Surrounding Areas
In the direction of the Spanish border, Oloron-Sainte-Marie offers a peaceful living environment at the foot of the Pyrenees, with its historical charm and its proximity to mountain activities, it is a privileged place for those seeking to combine tranquility and access to nature. A house builder in Pau will be able to guide you perfectly in your project in this region.
For those looking for proximity to nature, the town of Gan, known for its vineyards and its proximity to the Pyrenean valleys, is a choice destination to build a house with the best house builder in Pau.
Each of these municipalities offers unique advantages, and a home builder in Pau will be able to guide you in choosing the best location according to your needs and preferences. Around Pau, possibilities abound to create the house of your dreams.
Want to build a house in Pau, CONTACT US !
Find our different agencies almost everywhere in the South-West: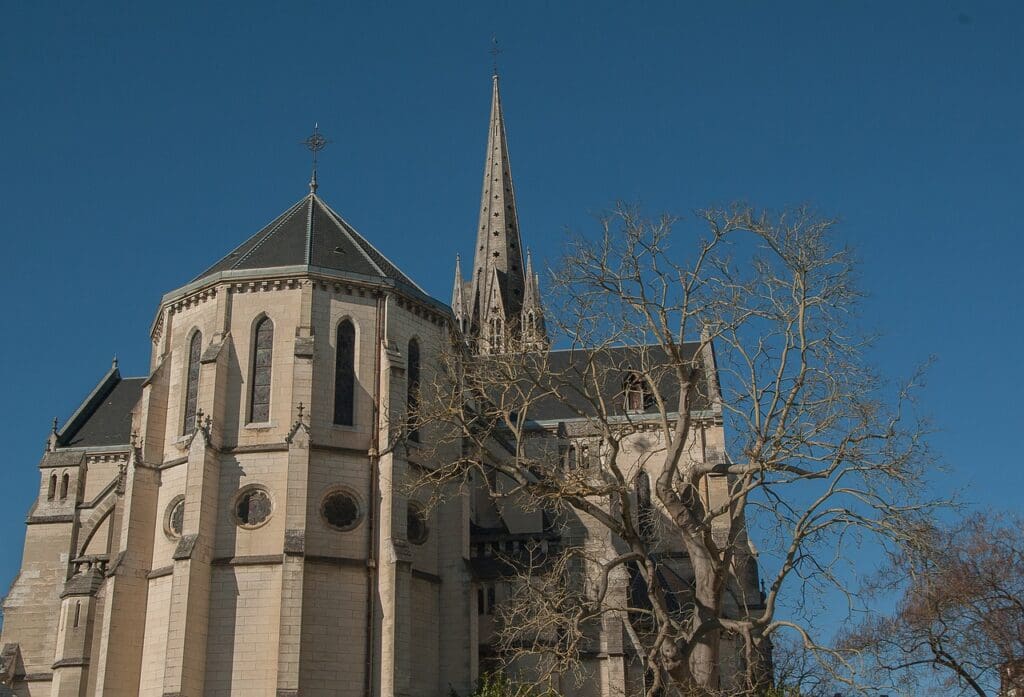 Call on our teams from the Pau agency to build your individual house throughout the South-West. Maisons SIC is also:
House builder Billère
Home builder Lescar
House builder Jurançon
House builder Lons
House builder Oloron-Sainte-Marie
Home builder Orthez
Gan house builder
Home builder Bizanos
House builder Morlaàs
Home builder Artix
House builder Lourdes
House builder Tarbes
House builder Nay
Pontacq house builder
House builder Mourenx
Home builder Idron
Gelos house builder
House builder Mazères-Lezons
House builder Serres-Castet