Furnishing your living room means optimizing your living environment. Because it's a place where we share many warm moments, whether it's a TV room, living room / dining room or open to the kitchen. When you decide to build your new house, the layout of your living room is therefore one of the motivating projects that accompany the layout and the start of your new life. Maisons SIC, specialist in the construction of modern houses in the South-West for almost 50 years, gives you some tips for furnishing your living room.
How to arrange your living room according to its size
There really isn't a "standard" living room shape. It is often the living room around which all the other rooms are dispatched and organized, as well as the circulation spaces. A living room can then be square, rectangular, it can have a round wall, be open to the floor or to the kitchen...
When you start building a new home, the layout of your living room is often one of the first things you think about. But how to adapt according to the shape of your living room?
A long or rectangular living room: good ideas for furnishing it

Furnishing a living room in length is not always easy because you can face a lack of space for your furniture. If you are afraid that this room is too "narrow", you can give it the impression of more space by laying either parquet on the floor (the slats, in particular herringbone, can enlarge the room and give dynamism) or floor tile .
As explained by the decoration manager of Maisons SIC in our article on the layout of small functional kitchens, Patricia Castillo's trick for enlarging a room is to choose large-sized tiles for the floors. "We are always afraid in a small room, wrongly, to put on a large format. If there is more cutting, rendering at the end completely changes the room for you. To enlarge a room visually, on the wall as well as on the floor, try very large tiles, the effect is guaranteed." And what goes for a kitchen also goes for a living room.
In terms of furniture, the sofa (if possible corner, especially when you're with the family) can be a very good way to define the different spaces such as the TV lounge and the dining room. Prefer low furniture, such as overhead consoles, a low TV cabinet or a low sideboard, to avoid overloading the room or weighing it down.
Always in a desire to enlarge the room, do not hesitate to place large rectangular mirrors on the walls.
The living room with open kitchen: a friendly option
Because it is an option that is both practical and warm, it is possible to open the kitchen onto the living room, via a beautiful workshop canopy for example, a wooden or stone bar, a wooden trellis.
Whichever solution you opt for, it will necessarily guide the layout of your living room in some way. Indeed, you will necessarily have to have the dining area, with your dining table and chairs, not far from your kitchen, for easier service. The relaxation areas will then be further away from the kitchen, in your living room.
How to arrange a living room dining room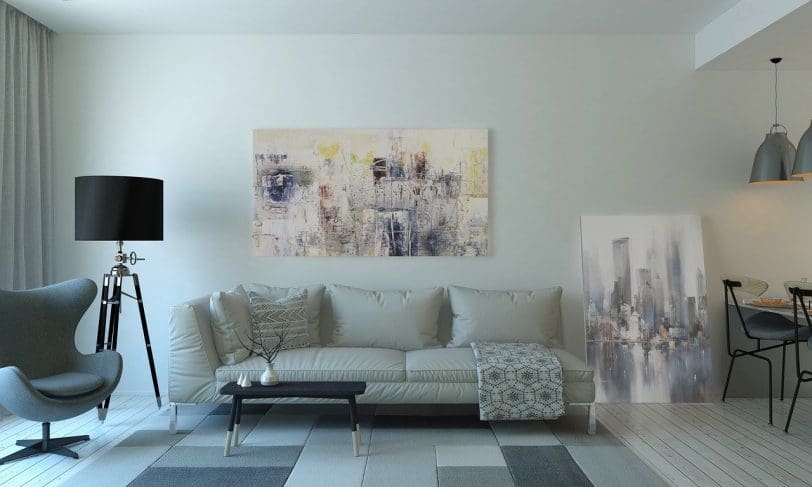 Even when you build a detached house and you choose each of its spaces yourself, you do not always have the space necessary to have a living room and a dining room in two separate rooms. The living room very often also serves as a place where we all have dinner and lunch together.
So that the relaxation/TV and dining room functions coexist for the best, it is preferable to be as minimalist as possible in terms of decoration. Choosing closed furniture is a good alternative for storing CDs, DVDs, plates and glasses without it being visible.
To clearly delimit the spaces, you can create zones of colors with paint chosen for the walls. Or, you can lay a thick, soft carpet on the side of the relaxation / TV area, which defines its function well. Finally, if you want the separation of spaces to be clearer, you can put between the two an openwork piece of furniture or with boxes, which will act as a partition.
Living room with fireplace: how to choose the layout of the furniture?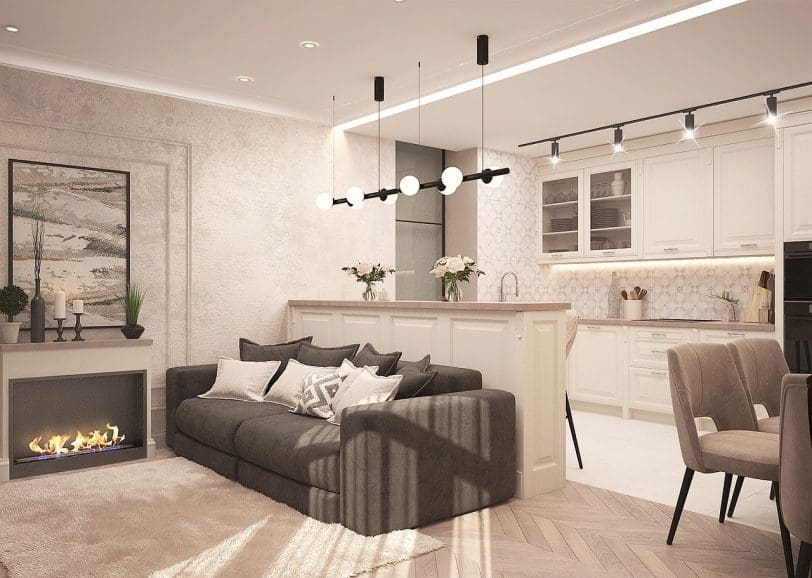 If you are lucky enough to have a fireplace in your living room, for even more cocooning winters, you have to think carefully about the layout of your living room, in order to optimize this beautiful space. It is customary to arrange a leisure and relaxation area around the fireplace with armchairs, a sofa, a coffee table, to meet, read, rest. You can then integrate various storage spaces related to this function into this space: bookcase, CD & Vinyl furniture. And you can also put your stereo near your home, in order to make the most of moments of relaxation in music.
What colors for what atmosphere when you want to furnish your living room?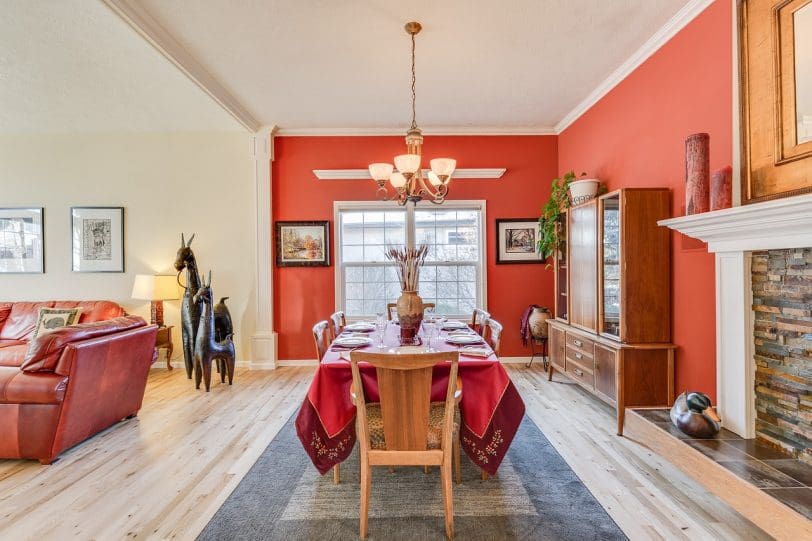 The living room is perhaps the room that will support almost any color choice. But, as with all other rooms, each choice will give the room a very different atmosphere.
For a very bright living room, it is of course white that is essential. But if you want a little more originality, you can use other light colors, on a wall or on the whole room, such as verdigris, sky blue, very light yellow or powder pink. If you want luminosity, prefer satin or gloss paint to matte.
But if you want to define a more cozy corner, a little apart, why not paint a wall in royal blue, mustard yellow or terracotta, to give your room a strong personality?
What are the 5 brightest colors to furnish your living room?
White but rather satiny or shiny.
Yellow Champagne, to warm up the atmosphere of your living room.
Powdery Pink, for softness and luminosity.
Le Vert d'Eau, which will give your living room some pep.
A pastel blue, to enlarge the room.
—
Do you want to build a new and modern house in the South-West and in France?
Use the services of a professional : SIC houses