When should you choose your lights when building a new house?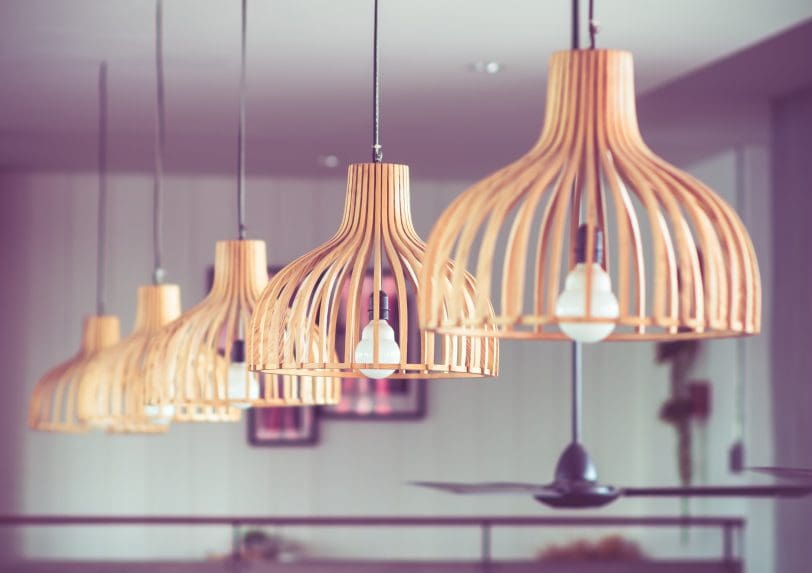 We were talking to you in this article on optimizing the brightness in a new house construction tips to get the most natural light into your home. In addition to these natural sources of light, it is always necessary to add lights in each room.
Both decorative elements and real sources of light, the lights are to be chosen at the last moment, when you are building your house. Indeed, you will have to choose lights that go well with the rest of your decoration. So first choose your large pieces such as the dining table, the sofa, the kitchen and storage furniture. And only then comes the choice of fixtures.
You can then choose lights that are all in the same style (industrial in black brushed steel for example, very trendy at the moment) and use them in different models in all the rooms but in the same style family. Or you can choose a different atmosphere per room and opt for lighting in very specific styles according to your living room, your bedroom, your kitchen... You can also treat yourself to a "star" light, a beautiful contemporary object (a large pendant, a chandelier, a floor lamp…) for example and then choose the other lights according to this one.
The different types of lights for the interior of your new home
Before choosing the style of your lights, you will have to define what type you want to put, according to your electrical installation and your desires. You will then have the choice between different types of luminaires on the market:
The suspensions

: whether it is a single object such as a chandelier or several lights, pendant lights are, as their name suggests, necessarily suspended from the ceiling and attached by an electric cable.

ceiling lights

: unlike pendant lights, ceiling lights are placed directly against the ceiling, or even recessed. Its size must be defined according to that of the room. And it can be "mixed" with a fan in a living room, for example.

The spots

: these small luminaires, often adjustable, can be recessed into a wall or ceiling, placed on a "rail" or integrated into a small wall lamp. They make it possible to highlight points of light.

wall lights

: as their name suggests, these luminaires are applied to a wall to create, most of the time, an indirect light, inside and outside.

Table lamps

: of different sizes and in all styles, table lamps allow you to create an original atmosphere in a living room, an entrance hall, a bedroom.

Streetlights

: these large lamps, on a stand, which are placed on the ground, can be halogen, led, with or without a lampshade, in reading light mode, indoors or outdoors.
Work on the lighting of your living room with the right lights
It is perhaps in this room that the lighting can be the most "decorative". In order to create a warm and cocooning atmosphere, it is often advisable to multiply the sources of light, with, for example, several table lamps of different styles. This allows you to create a relaxing, very cocooning atmosphere.
If it is necessary to have more light, a beautiful suspension can be laid. Near a sofa or an armchair, a floor lamp makes it possible to create a very pleasant reading corner. A few sconces can also illuminate an office area or create a link to a hallway.
When it comes to light output, we often talk about 200 lux. But you can, for a more intimate atmosphere, choose a few 50 lux bulbs.
As a reminder, lux is a unit of measurement of illuminance (symbol lx). It characterizes the luminous flux received per unit area: "a lux is the illumination of a surface which receives, in a uniformly distributed manner, a luminous flux of one lumen per square meter" (source: live lamps).
Kitchen, dining room, bathroom: targeted luminaires for bright lighting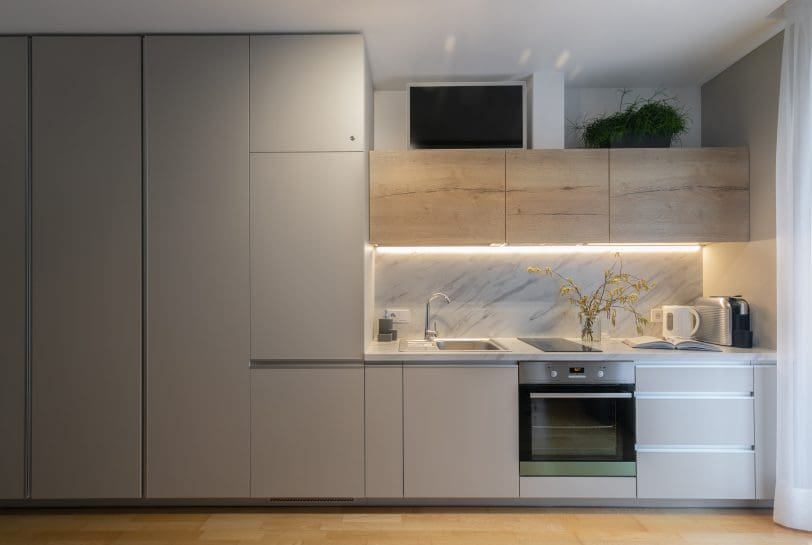 When you eat, cook or put on make-up, you have to be able to see as clearly as possible. For this reason, the lighting in a kitchen, a bathroom and a dining room must be bright, between 300 and 500 lux.
In the Food, a suspension and spotlights will make it possible to illuminate the worktops well. For the lighting of the room as a whole, you can choose a softer luminosity, with a designer ceiling light for example.
Chandeliers and ceiling lights are also appropriate above the table of a dining roomr. To choose the size of this important decorative element, it is often said that it must be at least 30 cm less than the width of the table and hang approximately 75 cm above the table.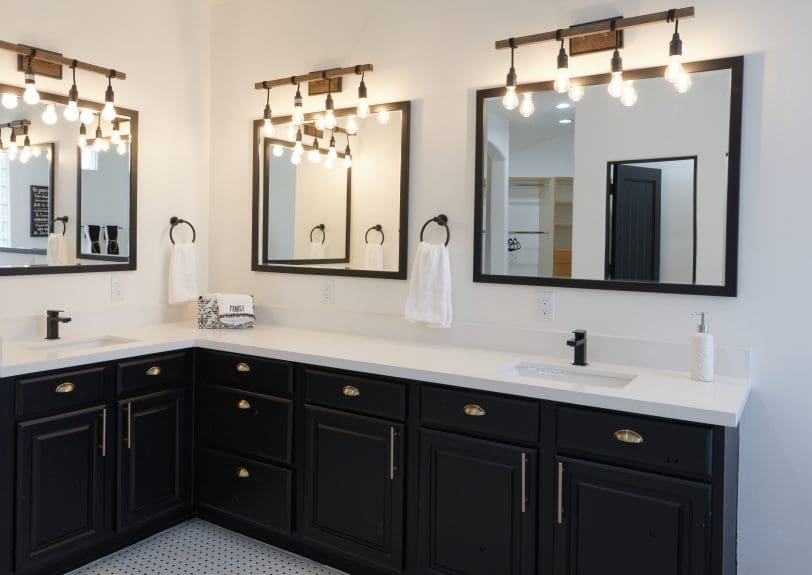 What about The bathroom, we will try to get as close as possible to daylight. If you choose a ceiling light, its light should not be too aggressive. On the other hand, the lights chosen above the mirror (often spotlights or wall lights) must be strong enough to allow you to see yourself well, even when you are badly awake.
Create a cozy atmosphere with beautiful lights in your bedroom
The bedroom is without context the room in which the lights must be the softest. We are talking about 100 to 200 lux maximum with the possibility of choosing lamps at 300 or 500 lux if it is necessary to illuminate a dressing room or a work space.
Since you have to be able to relax and rest as much as possible, the light must be dimmed. For indirect light, you can opt for a soft wall lamp or indirect light via a headboard with integrated and hidden LED lamps, for example, for a backlit effect. Bedside lamps to be placed or fixed and reading lights are to be fixed on either side of the bed with a maximum power of 300 lux.
How to properly illuminate your garden with suitable outdoor lights
Outside too, the lights take on their full importance. It is indeed necessary to be able to light the facade of your house but also your paths and borders, your terrace, your swimming pool and your garden.
For this, you can opt for solar or electric lights, if your installation allows it. Recessed spotlights, wall sconces or bollards placed on the ground can help delimit the different spaces. For light up a dinner party in your garden, you can opt for outdoor lampposts or, even more original, opt for bright furniture.
—
As part of the construction of your home, the decoration teams at Maisons SIC are there to advise you on your choice of lighting fixtures. Do not hesitate to contact us : https://sic-habitat.com/contact/