When you have a family and want to offer them a cozy nest that reflects their image, building a new house is a sustainable and suitable solution. Building your family home means choosing the land, the layout of the rooms, the decoration and making a long-term investment. Maisons SIC, builder for 50 years, explains how to successfully build your family home.
A family home: what is it?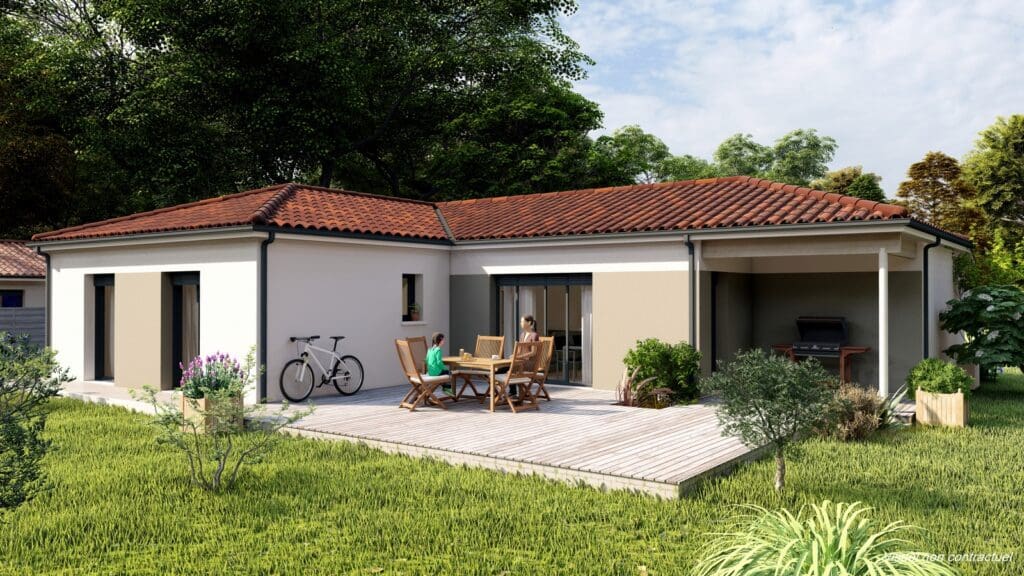 Performance Houses 12 – 102 m2
A family home, as its name suggests, is a living space dedicated to a family.
It is distinguished not only by its size, often larger to accommodate several members, but also by its interior and exterior layout. For example, a house with three bedrooms, a spacious kitchen, a living room and a games room offers a comfortable living environment for a family of four, with a room dedicated to children's leisure activities.
Building a family house allows you to take into account the needs of each member of the family. Thus, a larger master bedroom, with an adjoining bathroom, can be designed for parents. Another, smaller bedroom will be intended for children.
In some cases, an office may be included to enable teleworking or studying. For example, in a family where one parent works from home and the other is a student, a suitable workspace would be essential.
Building a family home for greater security
A family home goes beyond the physical structure. She must offer a secure environment, comfortable and conducive to the development of all.
In an ideal family home, children can play safely in the garden, while parents relax on the terrace. Thus, the family home is defined above all by its function: to welcome, protect and promote the harmonious development of the family.
A family home is a place adapted to the needs and growth of each member of the family. It is a living space that transforms and evolves over time, according to the stages of family life.
Why building your house is the best solution for your family?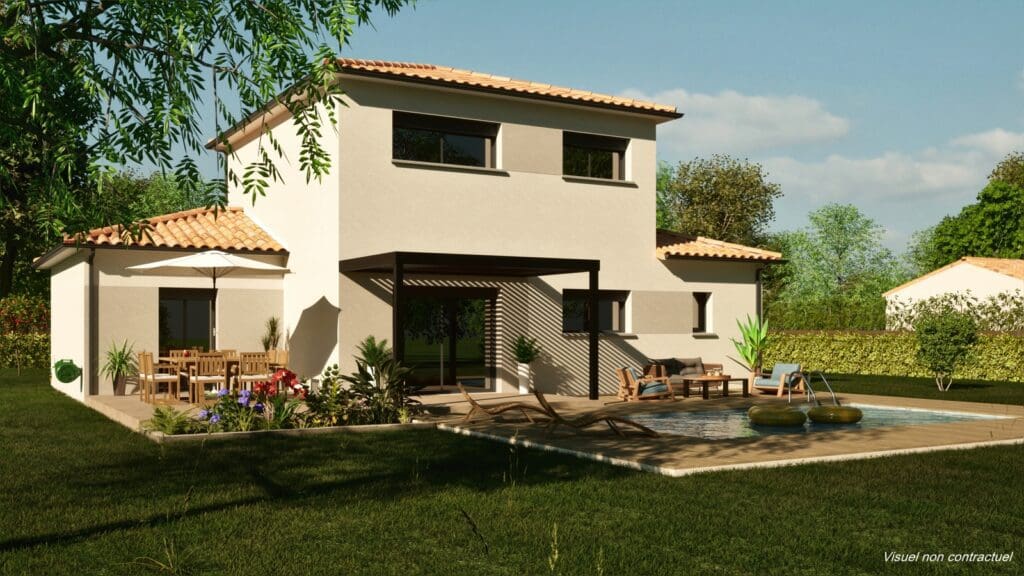 Building a family home has many benefits for a family.
She offers unrivaled flexibility in living space design. For example, you can decide on the number of rooms, their layout and their size based on the specific needs of your family.
The construction of a family house makes it possible to personalize every detail, from the choice of materials to the layout of the kitchen. This personalization guarantees you a living space that reflects your tastes, your style and adapts to your lifestyle.
Greater flexibility with building a family home
Building a family home offers the flexibility of adapting to changes in your family. If necessary, you can expand it or reorganize the space, to accommodate a new child for example. Thus, your home evolves with you, reflecting the stages of your family life.
In addition, having your house built is often a long-term project which involves a basic investment, but which offers lasting returns. Building a family home can constitute a valuable heritage to pass on to future generations.
In addition, a new house is generally more energy efficient, which allows you to save money on electricity and heating bills.
The construction of an individual house also makes it possible to get involved in each stage of the project. This involvement offers not only control over the process, but also the feeling of immense satisfaction once the house is completed.
What is the right size for a family home?
Building a family home is a lifelong project. To ensure it is a perfect fit for your family, determine the appropriate surface area is essential. This decision depends on several factors, including family size, lifestyle and budget.
The number of members in your family is the main determinant of the area needed. Generally, a family home requires at least two bedrooms for a couple with a child.
For each additional child, providing an additional bedroom would be ideal. So a family of five can consider a house with at least four bedrooms.
How to determine the ideal surface area
Lifestyle also influences the surface area required. If your family likes to entertain guests or you work from home, additional rooms like an office or reception room may be necessary. A family that often hosts friends and family might need a large open kitchen and spacious living room.
Finally, it is necessary consider the budget. Building a larger family home requires a larger budget, both for initial construction and future maintenance. It is therefore essential to find a balance between your space needs and your financial constraints.
The ideal surface area for a family home therefore depends on each family. It is important to take all of these factors into account in order to create a comfortable and functional living space for all members of the family.
What is the ideal configuration?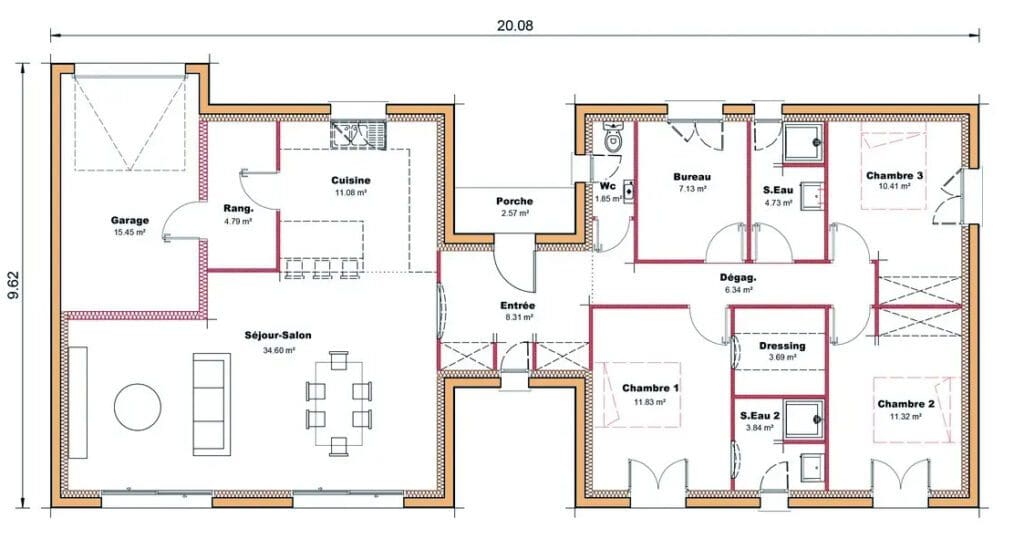 The ideal layout of a family home depends largely on the needs and preferences of each family. However, certain features are often favored to optimize comfort and functionality.
Generally, a family home includes several bedrooms, one or two bathrooms, a kitchen, a living room and, depending on available space, a playroom for children or an office for working from home.
It is also essential to think about the arrangement of the rooms. The common living space, such as the living room and kitchen, is usually located in the center of the house for easy communication and sharing. The rooms, for their part, are arranged to guarantee the privacy of each member of the family.
Space organization and specific areas
It is important to consider also the creation of specific zones for certain activities. For example, a playroom for children or an office for those working from home can be major assets. Likewise, an outdoor space such as a garden or terrace offers a place to relax for the whole family.
Finally, the ideal configuration of a family home must be flexible and scalable. Indeed, the needs of a family change over time: children grow up, professional activities evolve, etc. Thus, a house with modular spaces will allow the configuration to be adapted as the family changes.
The ideal configuration of a family home is therefore based on a balance between friendly common living spaces, comfortable private areas and specific spaces adapted to everyone's activities.
—
Want to find the best family home builder? Call Maison SIC!