The smallest department of the New Aquitaine region, the Lot-et-Garonne is a territory which concentrates within it geographical, climatic, cultural, gastronomic assets... Building a house in the Lot-et-Garonne allows you to take advantage of a particular sweetness of life. At the house of SIC houses, we have been building houses in Lot-et-Garonne for years. Discover some of the strengths of this department that we know well and particularly appreciate.
The Lot et Garonne, an ideal geographical location for building in New Aquitaine
Bordering the departments of Lot, Tarn-et-Garonne, Gers, Landes, Gironde and Dordogne, Lot et Garonne is a small department of 5 km², with a population of almost 361 inhabitants.
Its central position, close to very attractive departments, gives it a privileged geographical location for build your house in the Lot and Garonne.
On the borders of Périgord, Quercy, Landes and Gascony

The Lot et Garonne adjoins many regions which are not lacking in attractiveness. When you decide to build your house in Lot-et-Garonne, the Périgord (current Dordogne department) reaches out to you with its 15 prehistoric sites listed as World Heritage by Unesco, its caves, villages and troglodyte sites.
The close neighbor of Quercy (which includes the Lot and the Tarn et Garonne) gives you access, among other things, to its sublime regional natural park. Build your house in the Landes present, we have shown it in this article, many advantages. The region is also adjoining Lot-et-Garonne. Finally, the Gascogne (located on the current territory of the French departments of Landes, Gers, Hautes-Pyrénées), which almost touches the city of Agen, also presents major listed sites and offers a rare gastronomic richness.
Build your house 1 hour from Bordeaux and Toulouse
Located in the south of the Nouvelle Aquitaine region, the Lot-et-Garonne department is very close to the beautiful city of Bordeaux. Indeed, it takes no more than 1h30 to reach Bordeaux from Agen by car. And trains between the two cities (1h by TGV, 1h21 by TER) run more than 20 times a day. Same thing for the city of Toulouse, which is 1 hour by car and train.
By opting to build your house in Lot-et-Garonne, you will be able to access the very dynamic employment pool of the Bordeaux Metropolis and the city of Toulouse, but also all of its cultural life (museums, concert halls, theater…), sports, social and can enjoy its many shops, bars, restaurants and friendly places to live.
Buy a house less than two hours from the Atlantic coast
Another significant advantage of building a house in the Lot-et-Garonne: its proximity to the Atlantic coast. Marmande, for example, is less than two hours from Arcachon, Casteljaloux is 1h40 from Biscarosse and 1h30 from Mimizan.
Thus, as we point out in our article on house construction in Arcachon and Cap Ferret, by building your house in the Lot-et-Garonne, you will have direct access to sublime beaches, the best oysters (in the world, at least...), welcoming markets and a whole range of sports activities (surfing, boating , cycling, kite surfing, etc.).
A mild climate for a quiet life in your new house in Lot-et-Garonne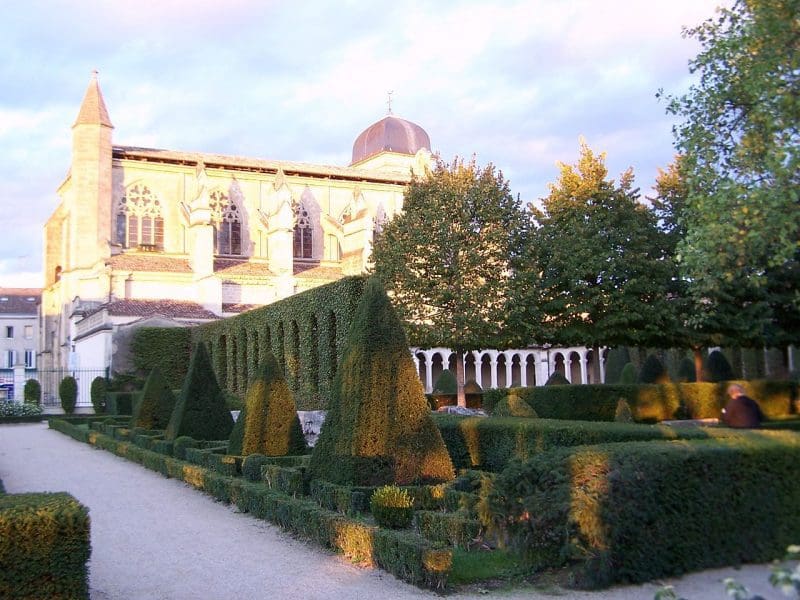 Located in the oceanic climatic zone, Lot-et-Garonne offers a pleasantly mild climate. Its annual thermal amplitude is thus more marked and with less abundant rainfall than on the Aquitaine coast (even if the springs are often wetter than the winters).
If the summer is quite hot, the winter is very mild and we particularly appreciate the beautiful late season. The magnificent sunny autumns offer a little taste of Indian summer. Tossed between the influences of Bordeaux, humid and cool, and Languedoc, hot and dry with heavy autumn rains, Lot-et-Garonne ensures a fairly constant mild climate for a most pleasant daily life.
Choose one of the 5 territories of Lot-et-Garonne for the construction of your detached house
As explained by Lot-et-Garonne tourism website, the department encompasses 5 territories with very different characteristics:
Agenais

(around the city of Agen), between large natural spaces and lively town planning.

L'Albret

(around Nérac), with a strong Gascon identity and the presence of many waterways (the Baise, the Gélise, etc.).

The Heart of Bastides

(around Montflanquin), close to Périgord, which is home to magnificent villages such as Pujols, Villeréal or Gavaudun.

The Val de Garonne Guyenne Gascony

(around Marmande), which is crossed by the canal, the Garonne, even the Dropt and even a small piece of Lot.

The Lot Valley

(around Villeneuve-sur-Lot), which offers magnificent landscapes, from Fumel to Aiguillon via Bonaguil and Saint-Sardos.
Building in Agen and Marmande: the charm of towns on a human scale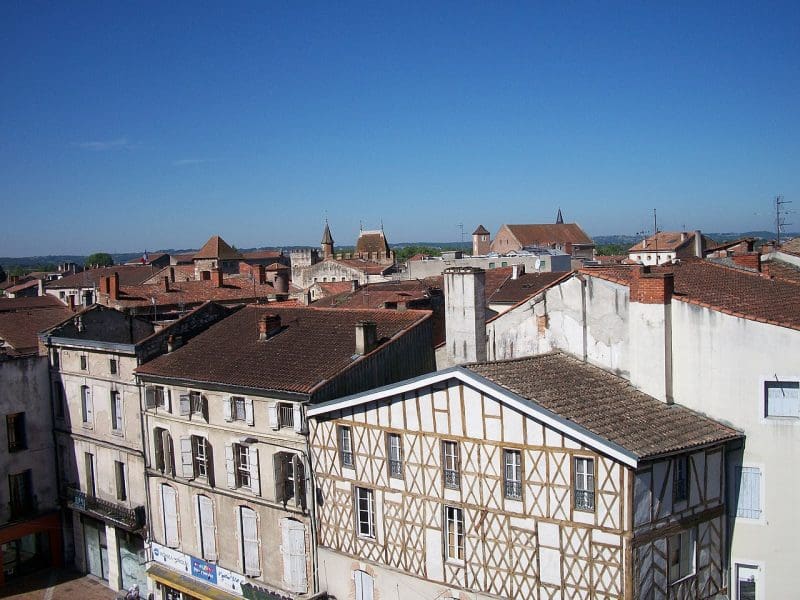 The two most important towns in Lot-et-Garonne are Agen and Marmande. If you are with your family and/or you particularly like urban charms, you will surely choose to build your visual house in one of these two cities. Medium in size, they each offer different and complementary advantages.
Agen is only 1h from Toulouse and 1h10 from Bordeaux via the A62 and benefits from a TGV station in the heart of the city and an airport open to private and business aviation. The city has many business areas, commercial areas and its employment pool as its real estate pool is constantly developing. Innovation, higher education and research are also favored there. And the cultural, gastronomic, sports and leisure offer is very developed, for the youngest as for the oldest.
Marmande also has an excellent economic dynamism and more and more companies are choosing to establish themselves there. Offering a very beautiful architecture, Marmande also has the advantage of being even closer than Agen to Bordeaux. And since the soaring prices in Bordeaux, Marmande never ceases to attract buyers from Bordeaux, whether for a main residence or a rental investment. As explained by this article from La Dépèche on the attractiveness of Marmande, "the type of property targeted is a house with three bedrooms and a piece of garden if possible. To afford it in Marmande, you have to count around 150 €, a budget which, in Bordeaux, makes it possible at best to acquire a one-bedroom apartment. »
The construction of his house in the heart of the Lot et Garonne countryside
To make the most of the gastronomy, outdoor activities and rich architectural heritage of Lot-et-Garonne, small towns and villages are a wise choice, for those who prefer nature. These pretty cities are ideal for building a detached house: Casteljalloux, Layrac, Astaffort, Montpezat, Bruch, Villeneuve sur lot, Montflanquin, Pujols, Nérac... The choice of the "pretty little village with crazy charm", with a beautiful built heritage and rural, made up of bastides, castles, dovecotes and mills, is plethoric in the Lot-et-Garonne.
This beautiful territory is criss-crossed by nearly 200 kilometers of waterways and 3 kilometres. And lovers of gastronomy, architecture and outdoor recreation will be delighted.