Building in the South-West from Paris can seem complicated. However, manufacturers simplify the task for you to limit travel. One key word, trust.
Which builder to choose to build in the South-West from Paris
A trusted home builder
Building in the South-West from Paris does not represent a major difficulty. The main difficulty remains the purchase between the place of residence and the place of construction. " It is not easy to be 700 km from your project. Above all, you have to have confidence in your manufacturer and your interlocutors. Sic houses has existed for half a century, still run by the same family. My clients are reassured to have only one interlocutor. We have a team dedicated to the region Parisian for 35 years and I have worked there for 27 years", tells us José Dias, regional director of theParis agency for the builder Maisons Sic.
A builder well established in the region where you want to build
The greatest difficulty, when building in the South-West from Paris, is first of all to find land. Indeed, the construction of new houses explodes as reported this article from the Sud-Ouest newspaper. " It is also the advantage of using a company like ours, which has 18 agencies throughout the South West. To find land in the South-West, I have all the land files of my collaborators ».
A builder with a Paris agency
It is not easy when you build remotely to multiply the round trips to see your interlocutors. The best thing is to be able to make appointments close to home, because nothing beats physical contact to develop a project and understand each other.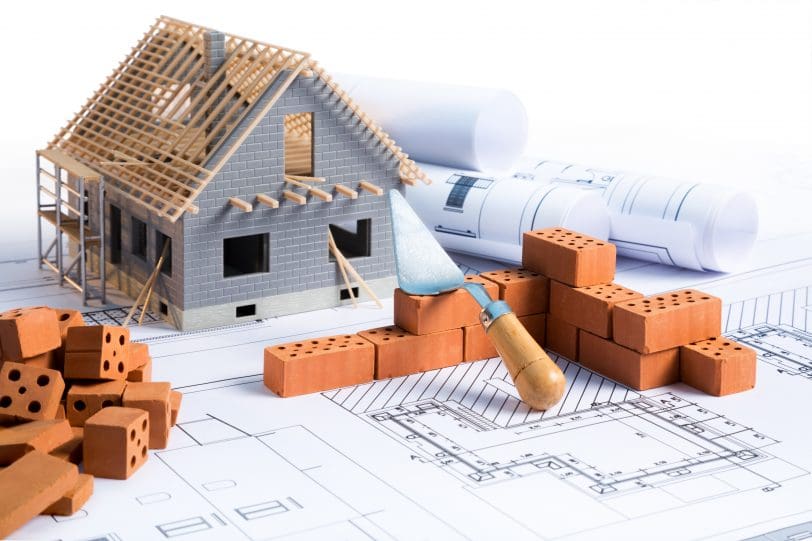 Building in the South-West from Paris: A first meeting at home
Finally, building at a distance is much more comfortable. At Sic houses, the builder moves home to develop your project. " When you live in the Oise and at 19 p.m. or 20 p.m., you have a sales representative from Toulouse who comes to see you for a project that will be done in the South-West, it's appreciable », points out José Dias.
Estimate the cost of the new house
« When for his first date, we cover all the important points, from the style of the house to the number of rooms, including the heating system and the various equipment in the house. ", points out the regional director. Then comes the land aspect, its location, its size, the desired amenities (public transport, access to healthcare, local shops). The objective is to define whether the project corresponds to the planned budget. " The goal is to leave this meeting with solutions. Then it's the terrain that triggers everything », Analyzes José Dias.
Defining construction deadlines for your new home
At the end of this first meeting, everything can go very quickly. It is therefore necessary to clearly define when the project can be envisaged, if there are any obstacles in terms of single-family home financing in particular (sale of an apartment, need for a bridging loan, etc.). " We help them to project themselves concretely into what such a project entails. If people aren't ready to commit yet, there's no need to tell them about land for sale today, because everything goes very quickly. Finding the land suitable for a project generally takes from 15 days to 1 month. ", specifies the regional director.
Search for land in the remote South West
Find a builder with a wide choice of land
Field research is the logical continuation of the first meeting. " We meet them at home, they tell us what they are looking for. We put everything to find land quickly. It often happens that I leave this first meeting having fixed the second on the spot to go and see the pitches". This is indeed the strength of a manufacturer well established in the region.
Field visits on site or remotely
See adapted courts on site
To avoid unnecessary travel, the builder groups together all site visits and important procedures over a limited period of time. If necessary, he picks up customers at the train station or airport and shows them the selected sites and various elements that can help them make their choice, such as visits to construction sites in progress. " I always give them names of people who have done a project with us and me in particular. I try to be really transparent "says José Dias.
Visit your land remotely
Today, however, the means modern computing allow decisions to be made remotely. Indeed, good land is highly sought after and they sell out very quickly. It is therefore necessary to know how to decide quickly. " When an opportunity arises and a client can't come down on time, we can send them the location of the land on Google maps. This virtual visit accompanied by videoconference in situ then allows him to see the terrain as well as his environment ».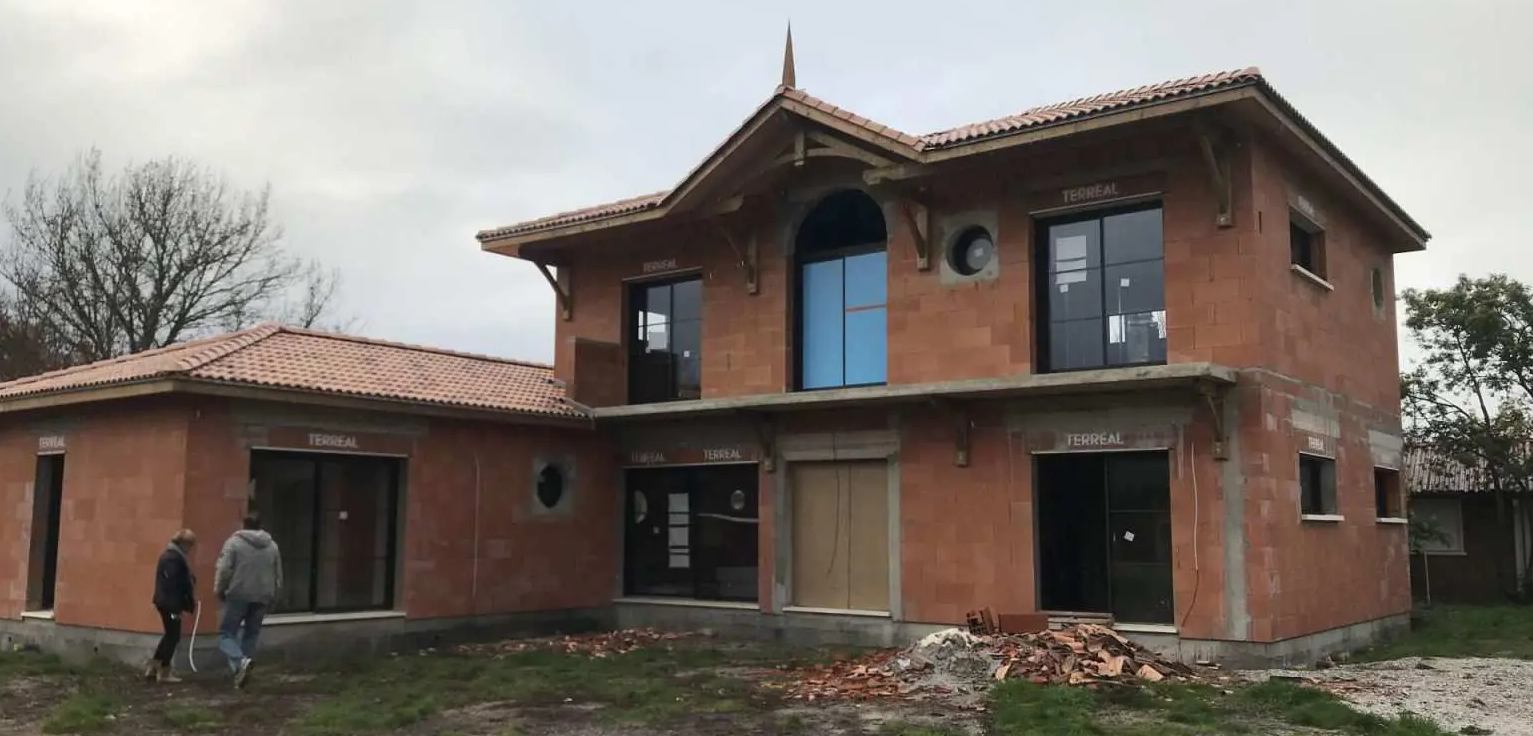 Realize your construction project in the South-West from Paris
Choose and understand your construction project
While most builders have show lodges, Maisons Sic takes a different approach. AT Tonneins, near its head office, the constructor had a large building constructed which includes a large exhibition hall and a technical center, which are also available here in virtual tour. A must visit for all future owners of new house South West.
Choosing the layout and decoration of your new home
"In the exhibition hall, a wide range of items for thehome layout : tiles, earthenware, cupboards, fitted kitchens, bathrooms. If this catalog is very extensive, customers can choose other items that are not in the Sic Houses catalog. " This visit is also an opportunity to meet our decorators with whom they will have to work if they entrust us with the project. ».
Understand how to build your new home
The technical center is very educational. It allows you to ask all the questions you ask yourself when building in the South-West from Paris. " We built a house module by module. Each stage of construction is carried out physically on scale 1. Our construction choices are detailed, explained and above all shown to allow everyone to better understand their house and the stages of construction to come. ».
Develop the plan of your detached house from your home
After signing the CCMI, the project begins to take shape. Today, it is easy to work remotely thanks to the sending by e-mail of 2D and 3D plans. The details are thus settled remotely, punctuated by visits from the Parisian team at home. " This is the most pleasant stage, with the pleasure of working on the orientation, the plan and seeing your house form according to your wishes. ».
The main stages of the construction site on site or remotely
The construction contract provides for mandatory visits at certain stages. Most customers manage to be present. Other times they delegate this visit to friends who are there. When others cannot come down, because they are still in business, it is also possible to organize visits and meetings by videoconference.
Several steps are still important: the out of water out of air, when the walls, the roof and the windows are in place. When the interior partitions are made. It allows you to project yourself a little better and to move sockets for equipment if necessary. And finally when the tiles are laid.
See our article: Building your detached house in the South West: the steps