Bordeaux is one of the most attractive cities in France. Building a house around Bordeaux is therefore the guarantee of a good quality of life. SIC houses, specialist in the construction of houses in the South-West and around Bordeaux, gives you some advice for choosing the place of your new (beautiful) life.
Much higher prices in the old than for the construction of a house in Bordeaux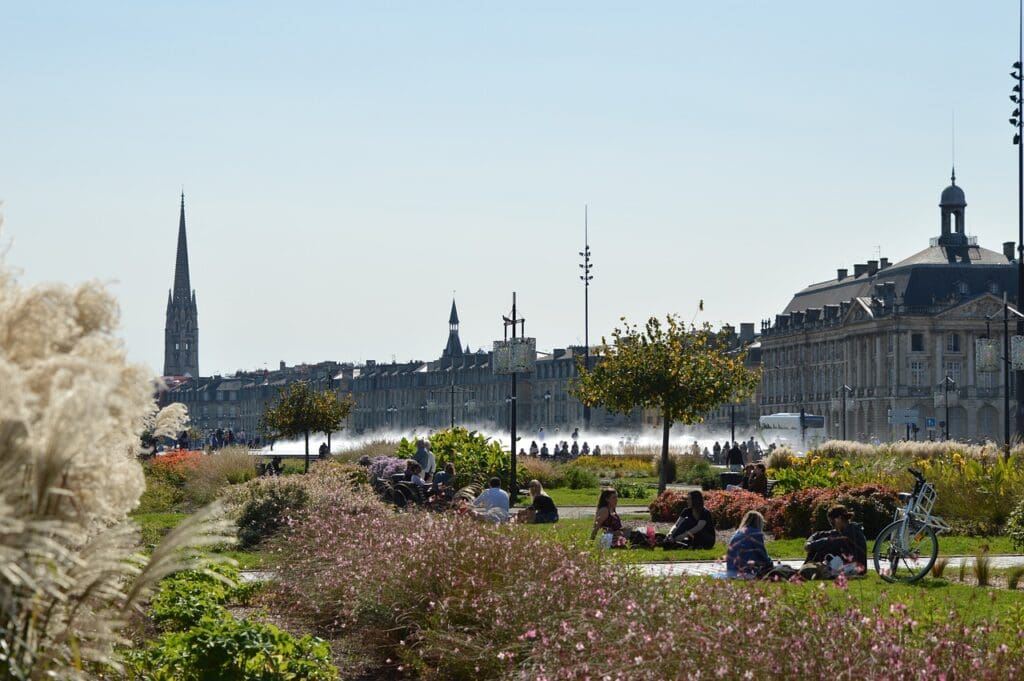 Bordeaux saw the prices of its real estate soar with, among other things, the arrival of the LGV (very high speed train), which put Paris just 2 hours from the Gironde capital. And since the end of the confinements and the Covid-19 crisis, Bordeaux remains at the top of the ranking of the most attractive cities in France. The reasons ? Renovation work undertaken on the quays which makes the city more open, the installation of trams, the proximity of the Atlantic coast...
The pi in real estate prices in Bordeaux was known in 2021 with an increase in the prices of intramural apartments of +6,5%, corresponding to €5/m106, far behind Paris, at €2/m10 (+586%), but just behind Lyon, at €2/m4,6 (+5%). In 707, prices have fallen somewhat, but the old one is still just as expensive: an old apartment can be bought for around €2 per square meter, while an old house will be available at a price of €11,30 per square meter. The city center of Bordeaux remains fairly difficult to access: around the Place des Grands-Hommes, prices go up to €2022 per square meter.
Two new eldorados are however possible for those who dream of living near Bordeaux Bordeaux: building a house around Bordeaux and moving to neighboring towns.
Finding cheap land to build your house around Bordeaux
There are many affordable plots of land to build your house near Bordeaux, in Gironde. Your Maisons SIC single-family home builder can offer you very advantageous offers of house + land just next to Bordeaux. For example of the offers that may have been available:
A house in St Caprais de Bordeaux (20 km from Bordeaux) of 110 m2 living space on land of 650 m2 for €384

A house in Artigues near Bordeaux (15 km from Bordeaux) of 126 m2 living space on land of 380 m2 for 430 €

A house in St selve (25 km from Bordeaux) of 125 m2 living space on land of 815 m2 for €585
And many other offers are available every day.
Around Bordeaux, it is therefore still possible to find land to build on. The Bordeaux metropolis is one of the places where it is still advisable to invest, despite the relative rise in land prices in recent years. In 2020, the price per square meter of building land in Bordeaux and its outskirts varies between 750 and 4000 euros.
Building your house on the right bank of Bordeaux: the choice of calm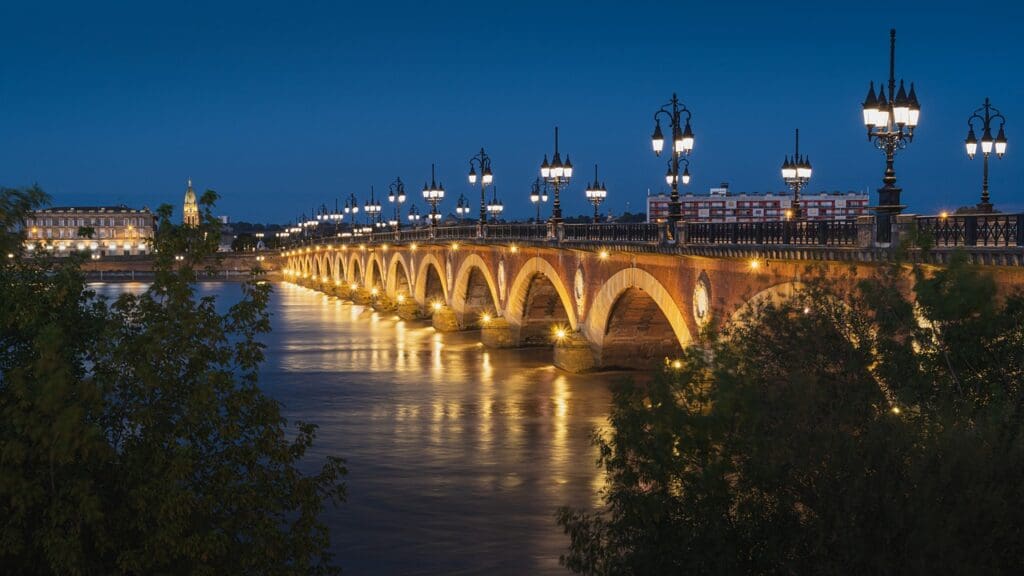 On the other side of the Pont de Pierre and the Pont Chaban-Delmas is the right bank of Bordeaux. This part of the city and its neighboring municipalities are now popular with those who can no longer find accommodation in the city center.
If Bordeaux is the 14th city where life is good in 2022 according to the ranking of the association of towns and villages where life is good, two cities on the right bank of Bordeaux are in the Top 200: Cenon (153rd) and Lormont (165th). Floirac is also one of those neighboring towns that are appreciated for their lower prices and their "village" side. The right bank is indeed considered both modern and exotic. Many green spaces are available. The cities are all on a human scale and the proximity of Bordeaux is facilitated by public transport. In this part of the Metropolis, nature is respected and is integrated into urban projects such as eco-districts, which are more and more numerous to emerge. La Bastide, La Benauge and the eco-district of Darwin are already highly sought-after places to settle in Bordeaux.
Bègles, Le Bouscat, Pessac, Talence: building a house in one of the towns bordering Bordeaux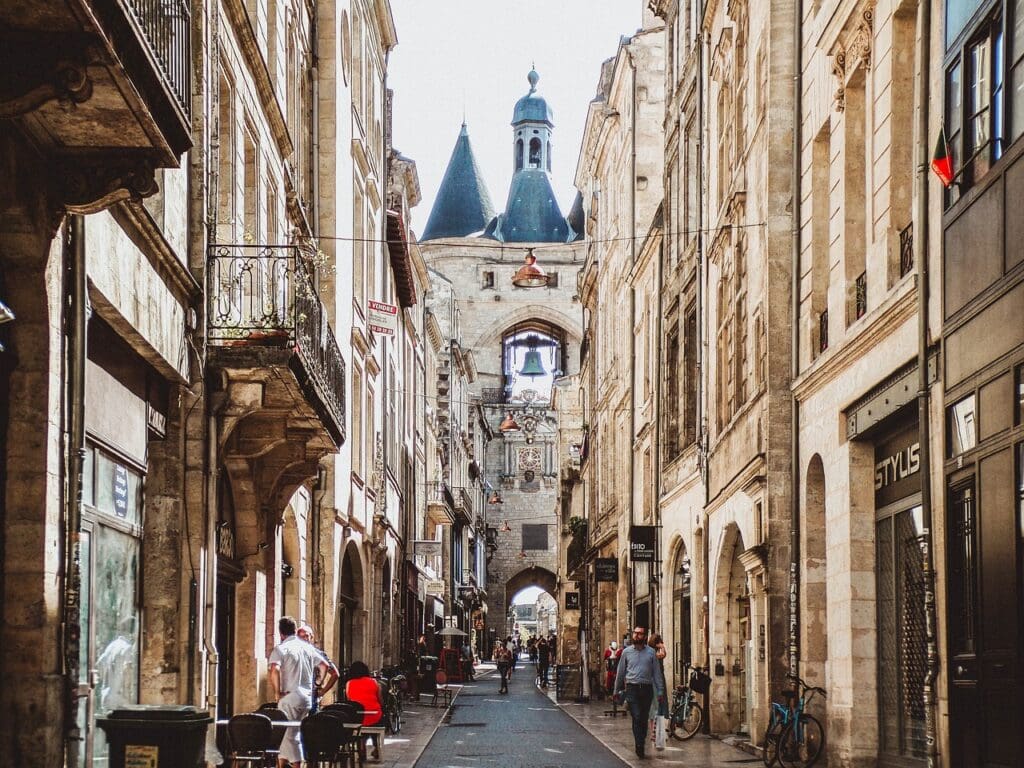 The towns that adjoin Bordeaux are also excellent choices for building a house around Bordeaux. Land prices are much cheaper there than in Bordeaux intro muros. The city of Cauderan offers prices ranging from 787 euros to more than 1400 euros/m². Nearby, The Bouscat is a place where it is possible to acquire land from 392 euros to 950 euros/m². The neighboring town of Bruges, still located in the North, also gives access to many plots still available.
Further south of Bordeaux, near Gare Saint Jean, Talence, located near universities, offers small plots and medium-sized plots: 312 euros for a plot of 000 m², or 210 euros/m². Next door, in the urban village of Begles, the average price per m2 of building land in Bègles is €400.
A little further from Bordeaux, Merignac, the city of the airport, remains one of the economic centers of the Bordeaux metropolis. This dynamic town offers building land per square meter ranging from 225 euros to 1 euros.
Saint-André-de-Cubzac, Cubzac-les-Ponts: building your house 15 minutes from Bordeaux
You want to start building a house near Bordeaux and you dream of a large plot? We will then have to move away a little. 15 minutes by train from Bordeaux are towns where prices are still attractive and which offer great benefits in terms of land area.
Saint Andrew of Cubzac has a TER and direct access to the Rocade, allowing you to be in Bordeaux city center in 15-20 minutes. In the city center of Saint-André-de-Cubzac, this modern and young city, you can buy a plot of land with an average budget of 328 euros/m². Right next door, the city of Cubzac-le-Ponts has many interesting services (schools, local shops, community life) and a very green environment, particularly appreciated by its inhabitants.
The construction of a detached house around Bordeaux: enjoy Paris in 2 hours by train
Do you work in Paris or the Paris region but do you dream of building a house in Bordeaux? Or do you have family in Paris that you want to visit easily from your home in Bordeaux? Take advantage of the LGV Paris-Bordeaux link in 02 hours. 33 round trips are scheduled each day between the Bordeaux metropolis and the French capital.
It is easy to take advantage of this very fast railway line by having your house built around Bordeaux in a city that has an SNCF station such as Libourne, Cenon, Saint-André-de-Cubzac, Langon, Pessac, Cavignac, Saint- Mariens-Saint-Yzan, Montendre…
Choosing the right home builder in Bordeaux
It is not always easy to choose the right builder of individual houses in Bordeaux. Choose a professional who can boast of some experience and who is a specialist in the region, in order to be informed as well as possible. Maisons SIC has been building individual houses in Gironde for 50 years. Contact our teams to build your house around Bordeaux!