The construction of your detached house in the Midi Pyrenees is obvious, when you are looking for a pleasant region to live in on a daily basis. A dream climate, a gastronomy that the whole world envies, modern infrastructures and an unequaled sweetness of life… The Midi-Pyrénées region has everything to inspire those who are planning to build a house.
Having become part of Occitania with the territorial reform, by merging in 2016 with Languedoc-Roussillon, the Midi-Pyrénées region is made up of eight departments: Ariège, Aveyron, Haute-Garonne, Gers, Lot, Hautes-Pyrénées, Tarn and Tarn-et-Garonne. VShis is the largest region in France behind Guyana.
At Maisons SIC, builder of houses in the South-West for nearly 50 years, we know the Midi Pyrenees region very well. We have already devoted articles to the advantages of build a house in Albi, the construction of a house in the Gers, the interest of a detached house in Pau or in the Hautes-Pyrénées but also house building trends around Toulouse and Haute-Garonne.
Why choose to build your house in the Midi Pyrénées?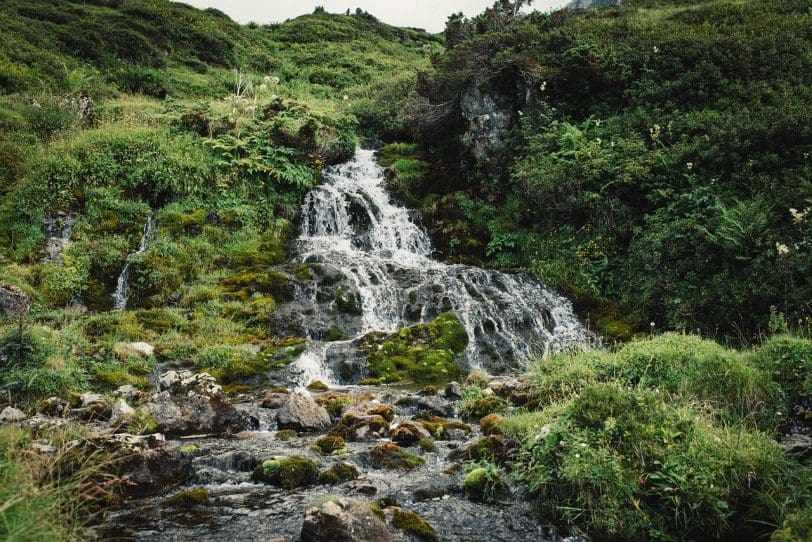 The attraction for the Midi-Pyrénées region is not new. Indeed, the French have been choosing this beautiful territory for years to build their house there, to (re)live their lives there, with more comfort and well-being.
In 2008, a TNS Sofres survey relayed by La Dépêche shared the answer to the question: "In which of these major French regions would you ideally like to live? » 84% of those who lived in Aquitaine and 79% of those who lived in Midi-Pyrénées simply mentioned their own region (unlike one in three inhabitants of the Center region. In 2014, still in La Dépêche, we relayed the figures of Vivre Mieux. And this indicator, invented by the OECD, "placed the Great South, and particularly Midi-Pyrénées, in a good situation in Europe, with the strengths, in particular, of health and education."
But concretely, what makes the charm of the Midi-Pyrénées for the construction of a new house? Its nature, its heritage, its infrastructures and its economy are undeniable assets.
The exceptional nature of the Midi-Pyrénées: a real asset for the construction of your house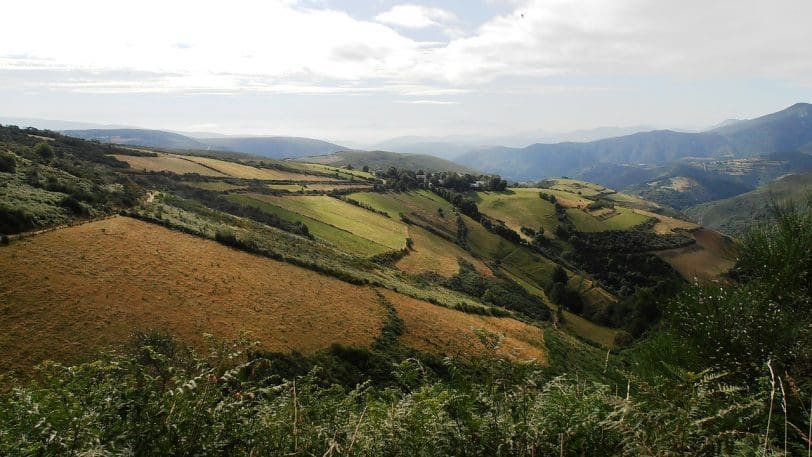 Almost all the possible landscapes (except the seaside) are present in Midi-Pyrénées. And that's surely what makes a big part of its charm. Whatever nature you love, you can find it in this region.
Lovers of nature and wide open spaces are privileged with the beautiful forests, hills and valleys of the Gers and the Lot Valley, the rich countryside and plains of Ariège and Aveyron, the vineyards of Tarn and Garonne...
Those who love the mountains are also happy to live in the Midi Pyrenees, this region which includes two important mountain ranges: the Pyrenees in the south and the Massif Central in the north-east of the region.
Modern infrastructure and dynamic economic environment in Midi-Pyrénées
If nature and heritage are flamboyant in Midi-Pyrénées, the dynamism of the region has nothing to envy to its neighbors in New Aquitaine or Languedoc Roussillon. On the transport side, the region is crossed by 7 motorways: A20, A61, A62, A64, A66, A68 and A75. And its rail network is also very supplied with TER and TGV.
It is of course the powerful urban center of Toulouse which dominates the Midi-Pyrenean economy. But the cities of Albi, Montauban and Tarbes also offer a very dynamic economic environment and employment pool. If you live around Pamiers, Montauban or Tarbes, the quality of life equals that of Toulouse, in terms of access to services. And around the region's medium-sized towns (Foix, Cahors, Albi, Auch, Millau), the conditions for access to health services and local shops are rather favorable.
Whether you are retired, with family, couple or young worker, the Midi-Pyrénées region remains an excellent choice for building your new home.
Enjoy a rich historical, architectural and gastronomic heritage on a daily basis with your house in Midi-Pyrénées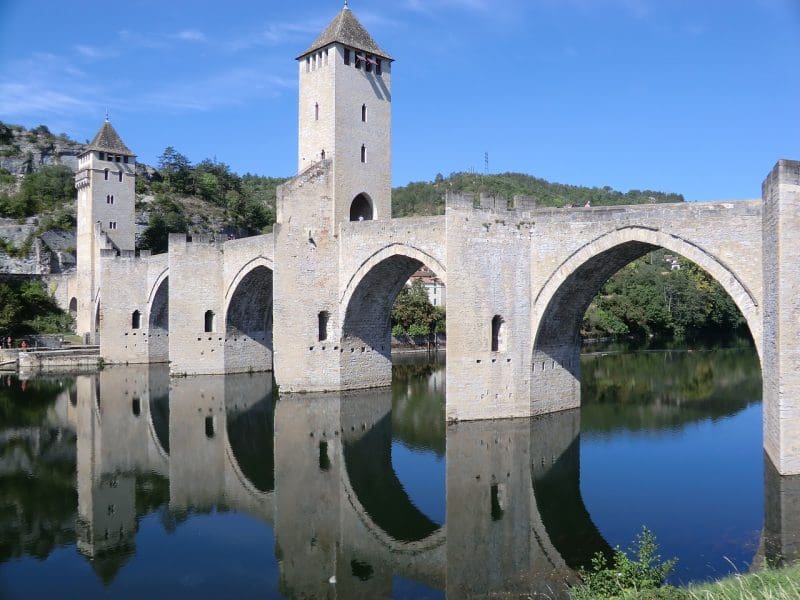 If the Midi-Pyrénées region is also appreciated by tourists, it is above all for the richness of the architectural and tourist heritage and for its extraordinary gastronomy. In 2008, it also launched the "Grands Sites de Midi-Pyrénées" brand, which lists around thirty must-see places in the region. According Wikipedia, nearly 85% of tourists who visit the region go through one of these Great Sites. There are about 13 million tourists there each year.
Among the particularly remarkable places in the Midi-Pyrénées, we find the Millau Viaduct, the Pic du Midi de Bigorre, the towns of Rocamadour, Figeac, Saint-Cirq-Lapopie or Cordes sur Ciel, the magnificent architectures of Toulouse, Cahors or Rodez.
And the art of living in Midi-Pyrénées also necessarily involves the richness of its gastronomy. Quality products are legion: cheeses, meats, fruits, cured meats, fish and shellfish, from Gascon chicken to black Bigorre pork, from Gers foie gras to Toulouse cassoulet. Almost 300 products carry official quality labels and signs (Red Label, Protected Designation of Origin or Protected Geographical Indication, Organic Agriculture). And the traditional markets teeming with delicious products are as numerous as the good restaurants abound (about 30 starred chefs in the Michelin Guide).
The cities of the Midi Pyrénées, Toulouse in the lead: a wise choice to build your detached house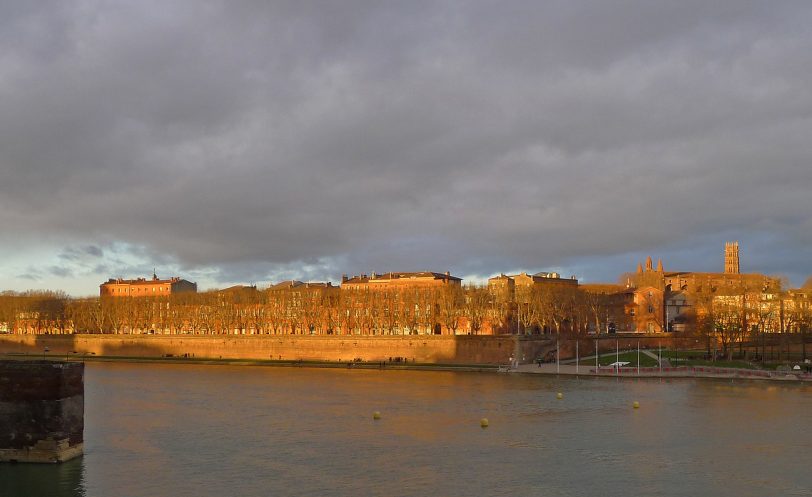 There are many towns where life is particularly good in Midi-Pyrénées. The first is surely the Regional Prefecture, Toulouse. Health services are optimal, the level of employment is quite high, the university campus is very large (Toulouse remains the 3rd largest city in France after Paris and Lyon) and connectivity to services is excellent.
The other prefectures are also very pleasant to live in. Foix is a very popular tourist town with its beautiful castle, which has an excellent local economic fabric. Rodez is a dynamic city, teeming with green spaces, on a human scale. Also, capital of Gascony; has a remarkable heritage, a true sporting identity, an astonishing cultural center (around the circus innovation and research center, the Museum of the Americas and the Ciné 32 complex). Cahors is one of the most beautiful towns in the Lot and its surroundings offer magnificent sites, a rich heritage and superb gastronomy. Capital of Bigorre, Tarbes is a university city but also a very lively city in terms of culture and sport. Albi, capital of the Tarn department, listed as a UNESCO World Heritage Site, attracts both residents and investors for its attractive property prices and diversified properties. Finally, Montauban the "little" pink city, is a city very easily accessible by road and rail transport, as attractive in terms of sport, culture and history as it is economic.
Why opt for the construction of a wooden frame house in Midi-Pyrénées?
If wooden houses are more and more in demand in new constructions, they are just as much in Midi-Pyrénées. The advantages of building a timber frame house are many. : undeniable thermal and acoustic comfort, an aesthetic that is increasingly pleasing with a return to nature and a certain ecological side (noble materials and reduction of waste on the site).
At Maisons SIC, each wood is selected by us and we are one of the few wood builders-manufacturers in France, or even in Europe, with our own factory. The wood used is European and classified according to standard NF B 52-001 then sorted respecting its singularities: number of knots, knot diameters, resin pockets, biological alterations. As soon as the wood is taken care of in our factory, it receives a fungicide treatment, and a colored treatment to be certain of its execution.
—
Contact us for more info on our wooden houses.