When we talk about home automation in a new house, it is no longer just a question of computer gadgets. The connected/intelligent home market (the famous "smart home") continues to grow. Nearly 63% of French people now own at least one connected object. What do you have to think about, in home automation, when you have your detached house built? Maisons SIC, builder of modern homes in the South West, presents 5 smart housing trends.
In June 2020, a study carried out by the British institute OnePoll for the company Reichelt Elektronik analyzed the French connected home market.
source: https://www.reichelt.com/
A study showing the importance of light, security, housekeeping and energy control.
Indeed, among the figures presented by this study on home automation in 2020:
65% of French people have already let themselves be seduced by

remote lighting control.

48% of French respondents have a connected object linked to

the safety of their home

(camera, smoke detector, etc.).

43% manage their

remote cleaning

via home automation (robot vacuum cleaner, etc.).

54% of French people find that

long-term resource saving

is the most important criterion in purchasing intentions of connected products for their new home.
Maisons SIC took an interest in main trends of the moment in terms of home automation. Lecurity, energy saving and cleaning have been strong trends for years. But also home automation in the kitchen or for the garden. These two new connected home phenomena are booming.
Home automation, a market with a future since, according to a report from the Observatoire de la Construction tech, published in March 2019, nearly 100% of new homes sold will be connected from 2021.
Control your energy savings in your connected home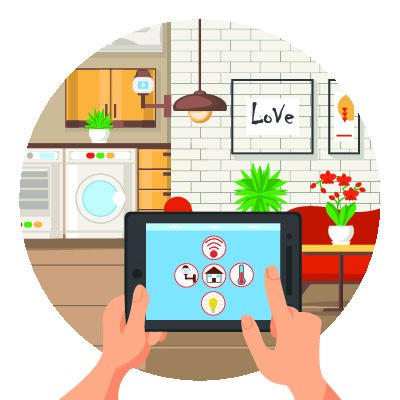 Connected home equipment is mainly motivated, among the French, by the possibility of saving energy resources. THE light control is the first function sought in connected objects for the home.
But if the automation is mainly used to manage lighting, it is also very popular for adjusting the heating, open or close bedspread and shutters rolling.
Artificial Intelligence at the service of home automation boxes and other Home Centers
Among the novelties presented at CES 2020 (Consumer Electronic Show,) and in this home and home automation article on connected object trends in home automation and smarthome, there are increasingly precise functionalities to manage energy savings: door opening detectors, flood detectors, temperature / humidity sensors, sockets capable of monitoring the energy consumption of the device qu she controls.
But we can go even further with AI (Artificial Intelligence). Indeed, some home automation boxes like the one de Somfy can many things. Like analyzing your habits, the use of connected objects over several days. And offer you, according to these criteria, different automatic scenarios. Offering you to manage the water heater thermostat, your shutters and the light fixtures
Security at the heart of home automation desires in new connected homes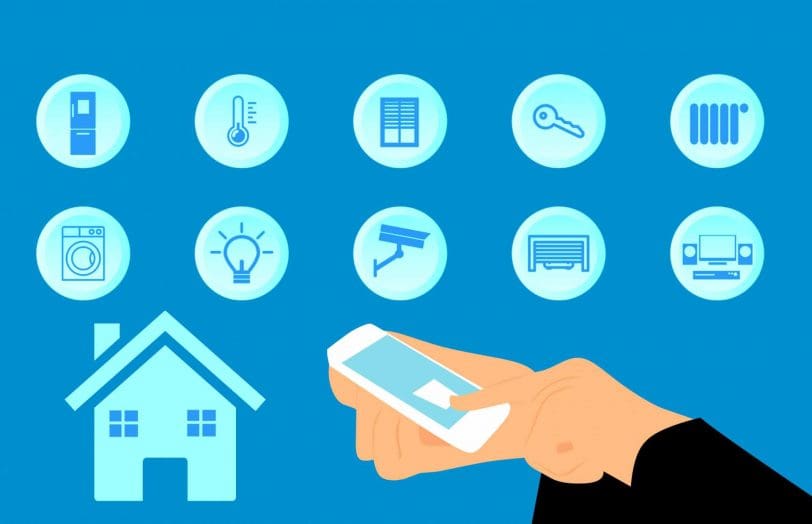 It's hard to turn on your television without seeing an ad about the security of our homes. The market for residential remote monitoring and security in single-family homes is growing rapidly. According to a study by Businessscoot, global video surveillance market is booming and is expected to experience an average annual growth of more than 10% by 2023. Similarly, the global alarm market is expected to grow steadily over the next few years.
Among the novelties in terms of security, there are real night guard robots. They analyze whether a window is open, whether there is a water leak, triggering, in the event of an abnormal intrusion, their deterrent system.
There are also many sconnected, keyless and contactless lock systems (by voice recognition, via a mobile application, fingerprints or magnetic card). And on the side of CCTV cameras and systems, directly connected to your mobile phone, it is possible to find devices that are more and more compact, discreet and at all prices.
Alarms reimbursed (in part) by your home insurer
In recent years, the implementation of a security system has saved money on your home insurance.
Indeed, the security of your home is one of the criteria taken into account by insurance companies to estimate the cost of your home insurance. Thus, if you install an alarm or a video surveillance system, certain insurance companies can "reward" you by reducing the premium for home insurance by 10 to 15%, or even by removing the home deductible in the event of burglary.
Automated cleaning, remotely, via home automation: a real plus for smart homes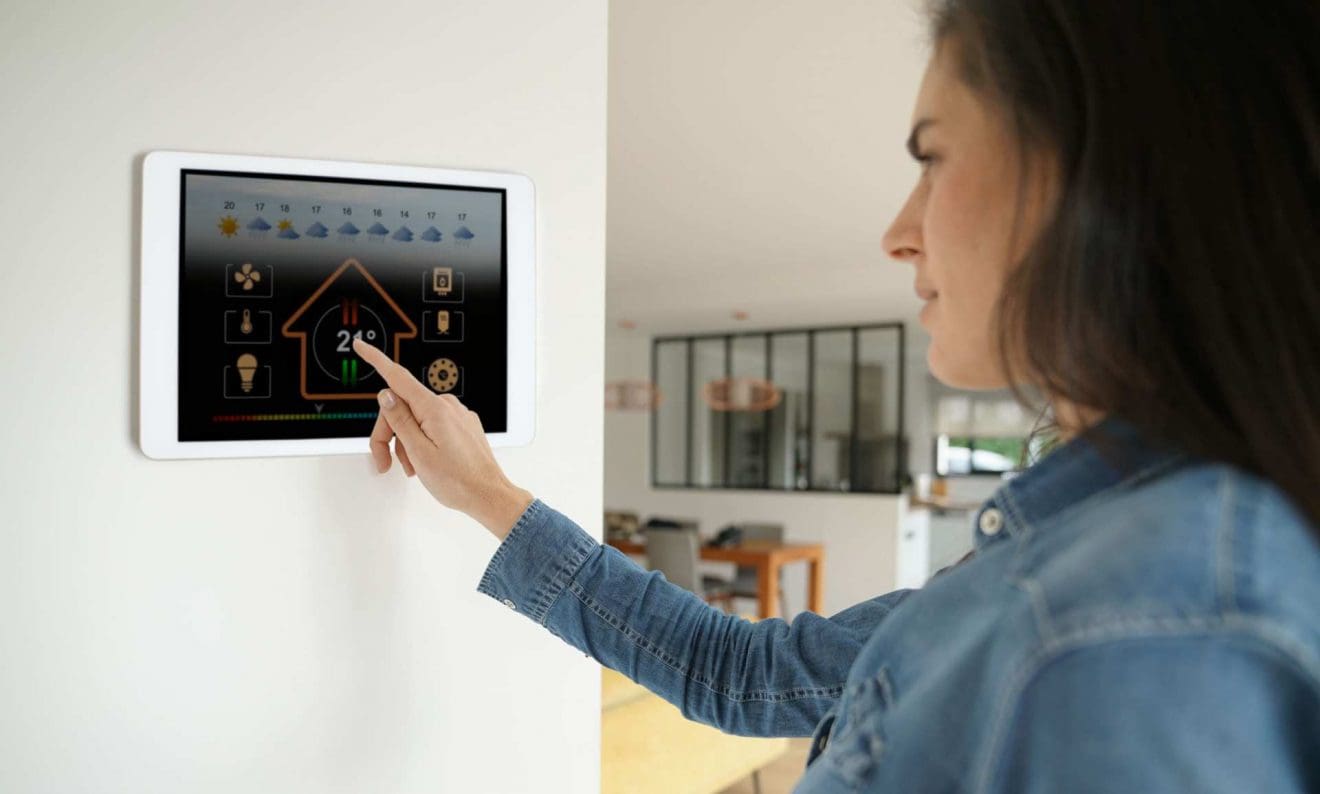 Home automation makes it possible to secure your home, to save energy but also to increase your daily well-being. In order to avoid spending too much time on household chores, manufacturers have for many years created autonomous robot vacuum cleaners. Small objects, increasingly connected, which greatly facilitate our lives!
The robot vacuum cleaner, round or square, is a plus to reduce cleaning time. This more or less expensive and sophisticated electronic device runs alone in your home. From $100 to $1000, robot vacuums can map your home to perform cleaning in every corner. But you can also choose a model that can do a "surveillance round" in your absence, for example.
A kitchen that speaks to you in your new, connected home
As we saw in our article on the 5 current kitchen trends, the kitchen of your new home can also be full of home automation. We then speak of new generation induction hobs, almost invisible on the worktop or in the middle of the island, which with their flexible zone adapt to the size of pots or pans. Or of these ovens that offer electronic settings, more precise than mechanical controls and which can even integrate cooking assistants or recipe guides.
Always more practical, some connected models allow you to control your oven by voice or via your mobile application. Even better, you can, during the day, transfer your favorite recipes to your oven which adapts, when preparing dinner, to the necessary settings (cooking temperature depending on the products inside).
No more burnt meals. FBears and microwaves now have sensors that let you know when cooking is complete.
The connected garden, the latest in home automation, for an (almost) autonomous new house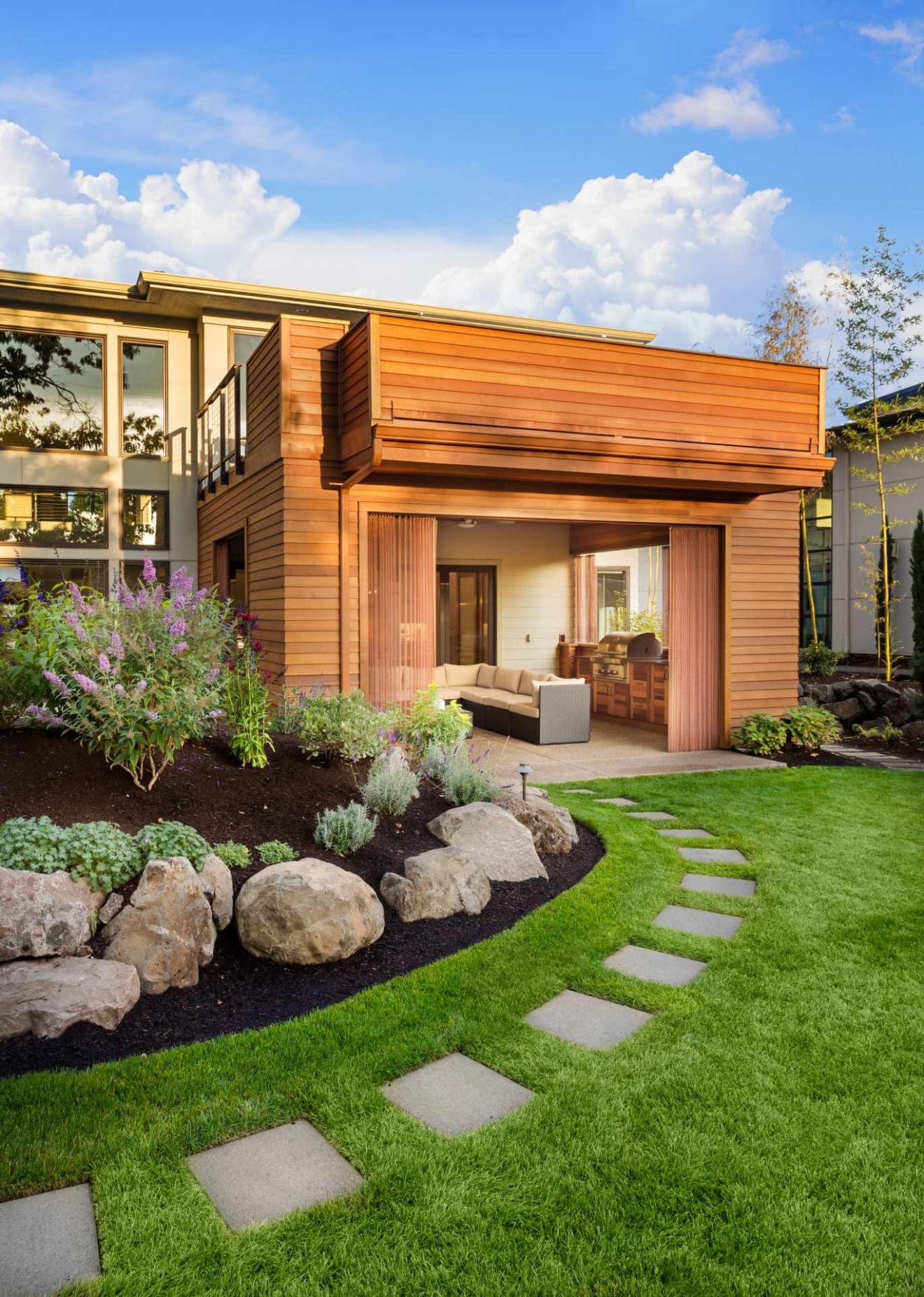 Reichelt's study on home automation in 2020 revealed a novelty. The outdoor market is starting to please.
While a large majority of respondents (76%) do not yet use product for their connected garden or balcony, 55% of French people plan to buy one within a year and 1% even think they will be tempted by this summer.
For those who have already taken the plunge, their use is mainly focused on irrigation (57%), lighting (43%) or mowing the lawn. The advantages are numerous: end of unwanted tasks for (41%) and automatic garden maintenance (at 35%).