It's the dream of anyone building their new home in the Southwest: to afford a swimming pool to make the most of the favorable climate of the South. But it is better to know from the start of your individual house construction project which swimming pool to choose. Because there is the choice, between swimming lane, infinity pool, with transparent walls, round, heated, with a colored liner... SIC houses, builder of individual houses since 1972, provides an update on all the latest innovations and trends for your swimming pool.
The trend in force: a pool with a liner or a dark bottom
A real element of decoration for a swimming pool, in addition to its practical and technical side, the liner also has its own color trends. And this year, as Adena Piscines points out, liner color trends (with highlights) are at Graphite, Volcano Grey, Pearl Grey, Adriatic White and Glacier Blue.
But the strongest trend in terms of colors is surely black and dark gray. Indeed, since last year, we have seen swimming pools with very dark bottoms spring up. These liners immediately evoke great sobriety and a certain elegance. This chic black also provides very beautiful reflections in the water and even allows it to reflect all the surrounding nature, like a real mirror.
Another small advantage: black absorbs heat more easily than blue or white and will allow you to maintain a good temperature in your bathing water for longer.
The round pool: a new trend
Formerly very present on the terraces or in the gardens of architect's houses, circular, round or hexagonal swimming pools are beginning to appeal more and more to the general public (even if the rectangular shape remains the most chosen and appreciated).
Formerly reserved for above-ground models, the circular pool (which can also be chosen in the form of a "bean") has many advantages:
It optimizes space compared to a square or rectangular pool.

It is friendly, warm and perfect for family time.

It is very aesthetic and easily integrates into its external environment with its soft shapes.

In addition, it is easier to maintain (because it is smaller and has no corners) than a rectangular pool.
Smaller but perfectly equipped swimming pools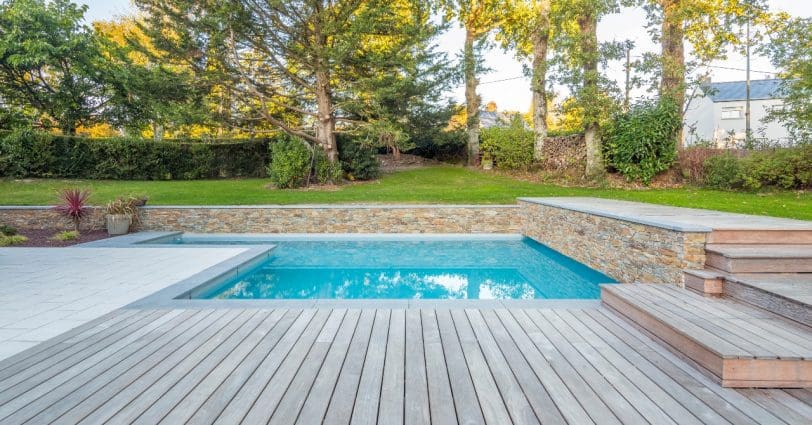 As confirmed by a recent study by Piscinelle, the trend is towards the small swimming pool, chosen more for moments of relaxation than for moments of sport. Indeed, 37% of the pools have a surface between 5 and 10 m² (often 3m x 3m). A trend that can be explained by the law, which provides for an exemption from the request for prior authorization for work and development tax for any swimming pool of less than 10 m².
But if the surface of the pools decreases, the expenditure per household in their swimming pool remains stable. We even sometimes see an increase in the average basket of expenses for your swimming pool. For what ? Because small swimming pools are increasingly equipped : a heating system but also submerged stairs, new highly sophisticated safety systems, lighting in color or controlled by smartphones, whirlpool nozzles and also "technical" options such as the water slide or the swimming against the current.
Trends towards an increasingly ecological swimming pool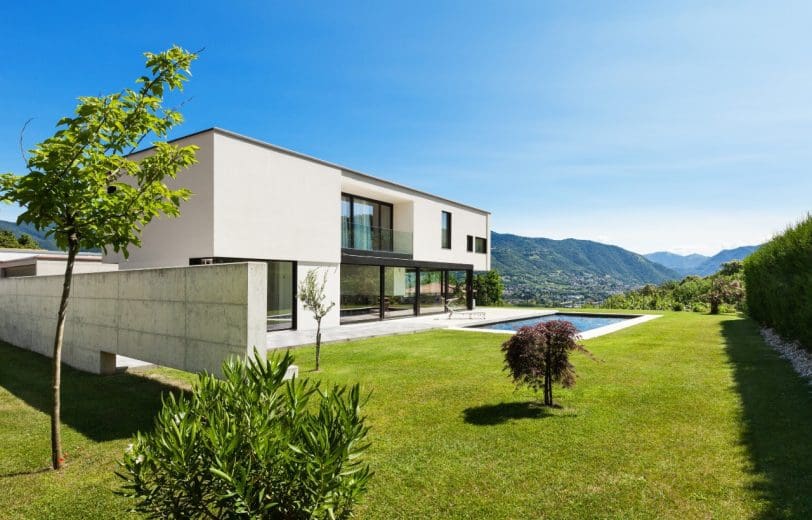 If the all-natural swimming pool is more and more popular, it requires a real green thumb to take care of the plants that make it live and not everyone is necessarily a fan of this solution.
However, the swimming pool is becoming more and more eco-responsible, at different levels. To follow the trend of the ecological pool and reduce its carbon impact, you can therefore:
To swim when night falls, opt for LED lights in and around your pool, which consume little energy. Lowering your electricity bill, these new energy-efficient LED lamps also have technological advantages: you can control them from your smartphone and some can change their intensity at your request.

Heat pumps can also be chosen more environmentally friendly. Or you can use an isothermal blanket to reduce the energy consumption of your heating system.

For water treatment, the big trend is electrolysis, which avoids chlorine odors).

Chlorine can even be replaced by salt or ozone treatments, products that are much less toxic to the environment.
Pool trend: mobile and wooden terraces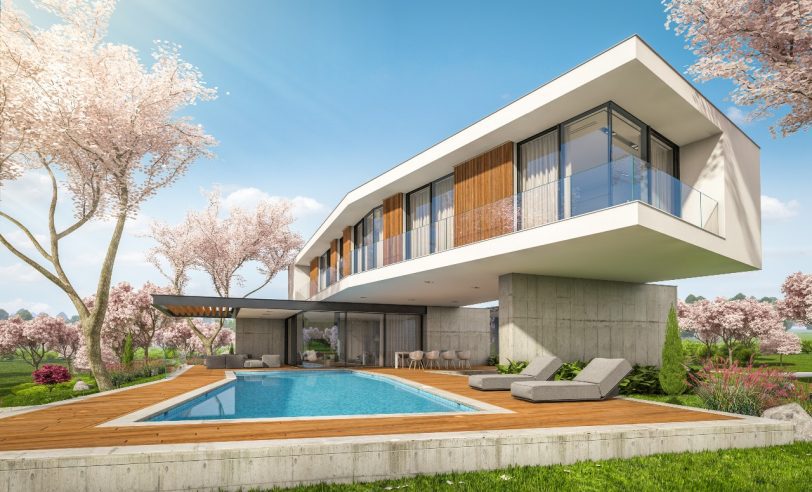 For aesthetic, practical and ecological reasons, wood has become the material of choice for swimming pool decks and terraces. Exotic woods are then used (Massaranduba at the top of the choices), naturally rot-proof and of high density, class 4 minimum. And as far as European wood is concerned, we particularly like Pine, Chestnut, Thermo-heated Ash, Oak, Douglas, Larch and Robinia. Both warm and stylish, the wooden deck is the choice of almost half of the owners of outdoor swimming pools today.
A novelty that also pleases a lot, even if it has a rather high cost, is the mobile and sliding terrace. The latter, made of wood, slides over the pool to save space but also safety. And from a design point of view, it completely erases the pool, for a 100% magical effect.
The sporty and voluptuous touch: the swim spa
With the development of small pools of less than 10 m2, swimming lanes have almost become a classic in today's pools, allowing you to switch from relaxation mode to sports mode in one touch.
But a newcomer has emerged which combines everything in one: it is swim spa. Smaller than a swimming pool, it is very easy to install and combines many accessories for all uses: counter-current swimming jets, massage seats, exercise bars and a very efficient heating system.
Luxury trends: the infinity pool or with transparent walls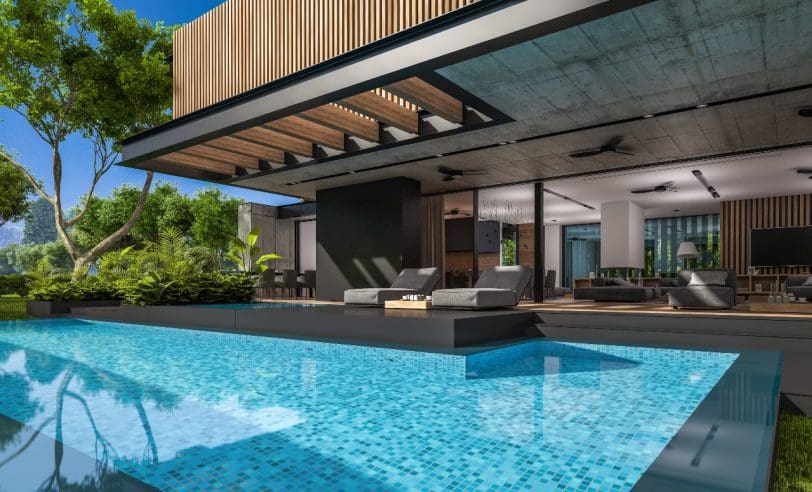 Because true luxury has no age or expiry date, the infinity pool, like the one with transparent walls, remains the standard invitation to dream. Pool trends don't change when it comes to high quality.
The overflow onto a magnificent natural landscape (this works best with a panorama) remains the charming asset of the most beautiful swimming pools. The other elegance asset that we like to steal from the big hotels is the swimming pools with transparent walls. Allowing a subtle interplay of perspectives, these glass-walled swimming pools always have their effect at nightfall with their beautiful lights.