By opting for the construction of your detached house, certain dreams may suddenly become possible. Like a villa near the ocean, around the Bassin d'Arcachon or Cap Ferret. If the properties to buy are often rare in this region, you can choose to build a house or a villa around Arcachon or Lège Cap Ferret. SIC houses, which has been building new homes since 1972 in the South West, is there to support you in your construction project. And to introduce you all the advantages of such a choice.
Opt for the construction of a house or villa in Cap Ferret: an accessible dream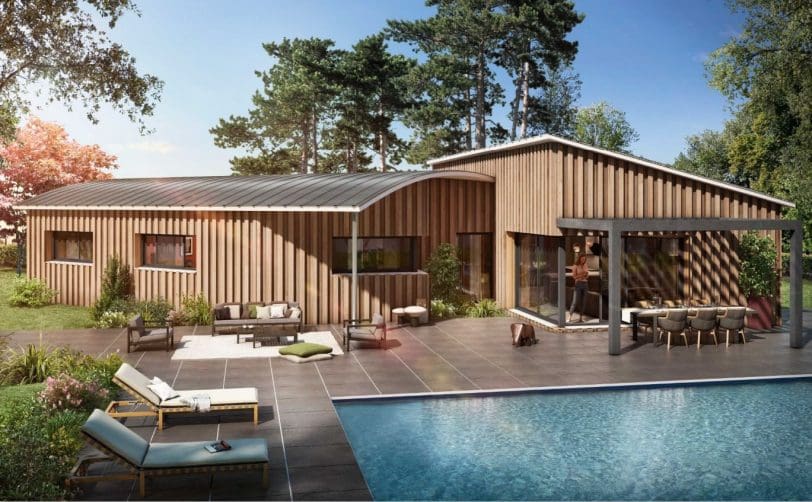 Buying a villa in Cap Ferret means having the opportunity to live by the sea while enjoying the green countryside and the moorland forest with its thousand scents. Why choose to live around Lège Cap Ferret? Perhaps because the strip of land formed by this peninsula, which flows into the water between the Arcachon basin and the Atlantic Ocean, is one of the most coveted places in the South-West of the France to build his house or his villa. And that the reasons for this enthusiasm are multiple.
10 good reasons to build a house / villa in Cap Ferret (and its region)
Recently, the town of Lège Cap Ferret has published the 10 reasons to live in its town (100% objective reasons, of course):
Because it is the only town on the Bassin d'Arcachon to bring together

25 km of ocean coast and 25 km of shore along the Basin.

Because there we find

the best oysters in the world.

Because

Culture

is in the heart of the city (with festivals, exhibitions, live shows…

For his

markets

: on the Presqu'île, three covered and open-air markets (Claouey, Piraillan, Cap Ferret) unpack every morning throughout the summer, without forgetting that of Lège on Saturdays all year round.

Because it is a very

secure

.

For his

multiple bike paths

.

For his

village festivals

.

For its spaces devoted to

jeunes

(sliding area, various activities, etc.).

To practice all

sports

(football, dance, handball, surfing, golf…)

For his

sweetness of life

, in all seasons.
Why not build a timber frame house in Cap Ferret?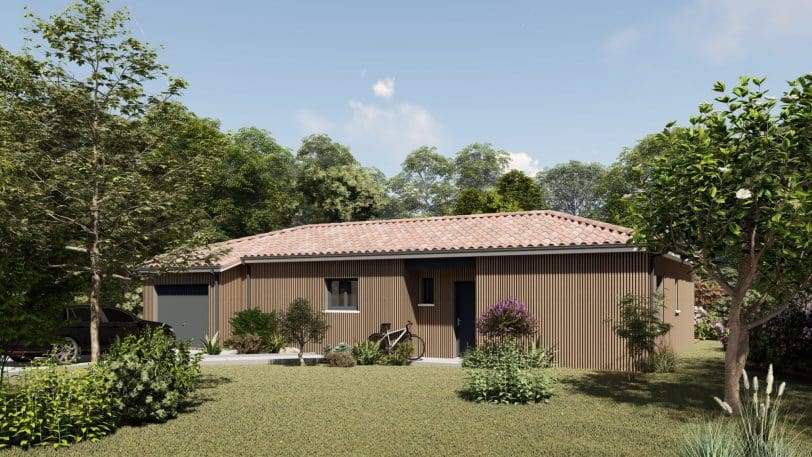 Building a timber frame house is perhaps the choice that fits best with the natural environment of Cap Ferret. Indeed, in the middle of a nature that smells of the pines of the Landes, a house with a wooden frame will prove to be ideal.
But, apart from its aesthetic appearance, its warm and comfortable side, wooden houses have other advantages as we explained to you in our article on the 6 reasons to choose to build a timber frame house.
Indeed, wood is an ecological material, which is resistant to time and bad weather, very insulating and low inertia, for a fast, modular and light construction.
Do not hesitate to contact us for more information on our constructions of wooden houses.
Choose land with Maisons SIC to build your villa in Cap Ferret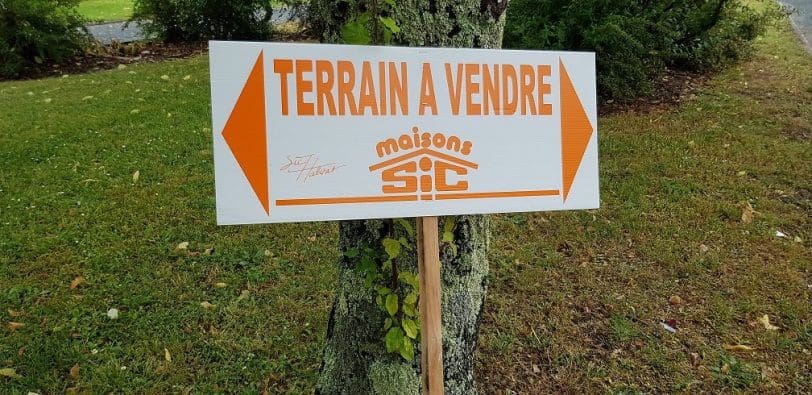 Do you dream of building your dream house / villa in Cap Ferret but the idea of ​​having to take care of looking for and managing building land in the region scares you? SIC houses is there to accompany you, advise you and help you in the choice of your building land in Cap Ferret and throughout its region.
In addition to all the land partners we have, because of our long experience in the field (land developer, land developer, land developer, etc.), we regularly offer you sales offers to carry out your real estate project. Check our current offers regularly to choose your house in Lège Cap Ferret on land.
Why choose to build your house in the municipalities of the Bassin d'Arcachon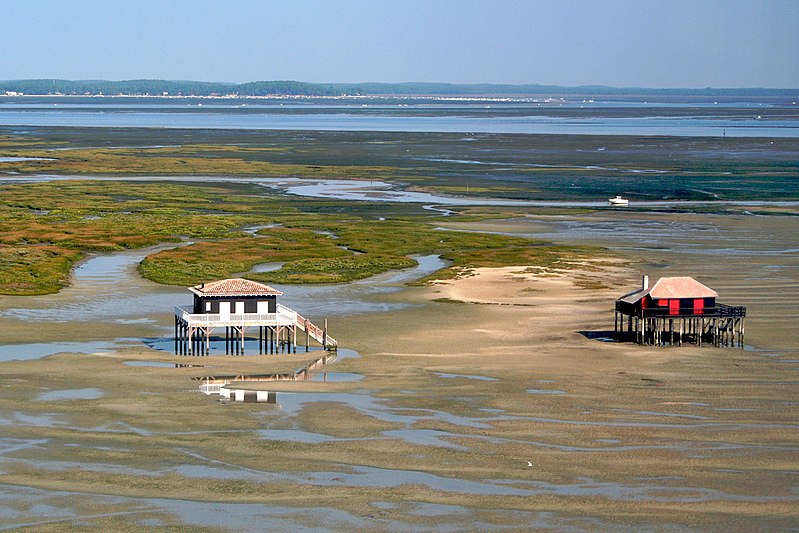 If Cap Ferret is very popular, throughout the Basin, many towns offer just as many advantages (and are sometimes less expensive in terms of building new houses). Let yourself be seduced by the charms of the villages ofAres, Taussat, ofAndernos les Bains (with its wonderful little oyster port), lanton, ofAudenge, Biganos, pond, Gujan Mestras or from The Buch test.
And, of course, the pearl of the Bassin is surely the city of Arcachon. Unmissable all year round, Arcachon is one of the towns in the South-West where life is the best. We appreciate the proximity of breathtaking natural sites such as the Dune du Pilat but also its pretty beaches, its market, its delicious restaurants and its many cultural activities (its casino, its Olympia, its festivals, etc.). It is, moreover, a superb city at the architectural level, with very "basin-style" shops, gentle traffic thanks to cycle paths and beautiful green spaces. Finally, it is a very safe city because it is very well secured.
Do build a house around the Bassin d'Arcachon, whether for the purpose of a main residence or a secondary residence, to take full advantage of weekends and holidays, it means choosing an often larger living area, far from the hustle and bustle of a big city with a beautiful outdoor space, garden or terrace.
The disadvantages of building a house / villa around the Bassin d'Arcachon or around Lège Cap Ferret
If the prices of houses and villas for sale are quite high in Cap Ferret and the Bassin d'Arcachon, the option of building a single-family house remains a less expensive solution. And which offers more freedom since after having chosen the land, you can create the house you want, in Cap Ferret as on the Bassin d'Arcachon, whether it is a single storey house bathed in light with bay windows or a house with swimming pool, on two floors… SIC houses is there to guide you in your choice.
The only real drawback, when you choose to live in a place loved by all like Cap Ferret or the Bassin d'Arcachon, is thatyou might meet a lot of people there. Especially in the summer. But here again, the freedom of geographical location that construction of a modern house gives you can help you get away from the tourists who are so numerous during holiday periods.