Deciding to buy an already built house or to build your own house is a personal choice. Each of these real estate proposals has its faults and its qualities. But in the long term, building a new, custom-made individual house can really be more economical and cheaper. Especially since many financial aids, from the state, region, city or even your employer, can help you lower the bill. Maisons SIC, your builder of individual houses in the South-West, explains why.
Building a new house: tailor-made insurance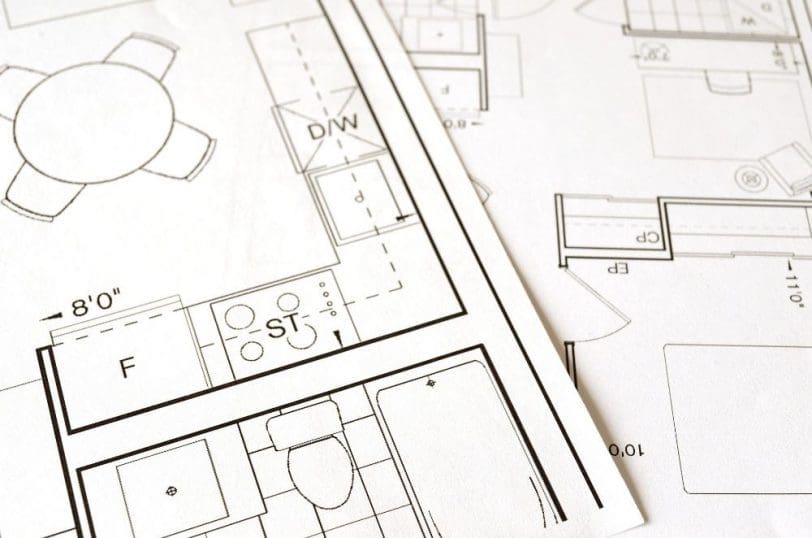 Do the choice to build his own house, on the land of his choice, it is make sure to create a living space that looks 100% like you. Indeed, if the construction of a new house takes longer than the purchase of an old house (old means only "already inhabited"), there is no need to plan nor to adapt to your purchase.
Whether you want a one-storey house with a garden, a two-storey house with a swimming pool and home automation (as explained in this article on connected homes) or a totally ecological house with large bay windows everywhere, the choice is yours! Accompanied by your builder (or even by an architect), you will be able to work on your plans and decide everything exactly as you dream it, so that the work is totally oriented in your direction.
Define the layout and layout of your new home yourself
When you have your new house built, your builder will show you different models of houses (at Maisons SIC, we have 5 house lines to offer and 30 customizable house models). But each of these models is then totally modular and all layout possibilities are possible. Thus, advised by your manufacturer, you will be able to choose the orientation of your house according to the chosen land but also the layout of each of the rooms and even reflect, depending on your budget, on possible developments such as an extension or the construction of future additional rooms.
Manufacturers are also often in contact with various partners to help you choose all aspects of your interior design. You then have access to a wide range of choice of materials and accompanied by decoration consultants or kitchen designers, you can plan to properly finalize your home (choice of cupboards, dressing rooms, kitchens and bathrooms, etc.). To help you project yourself, you can, for example, take a walk in our Exhibition Hall (via a virtual visit or by personalized appointment).
Materials to choose from for the construction of your new home
Depending on the model of house you choose, you will be able to define the building materials you want to see used. In France, it is the cinder block which is the most used for the construction of new houses. But you can also opt for brick to mineral blocks for a slightly more "traditional" side. You can also mix materials. Timber frame houses, which we have presented to you in this article, have many benefits, including energy and environmental. But you can decide to mix a wooden frame with a concrete block construction, for more cachet and originality.
Save money in the long term by building your new home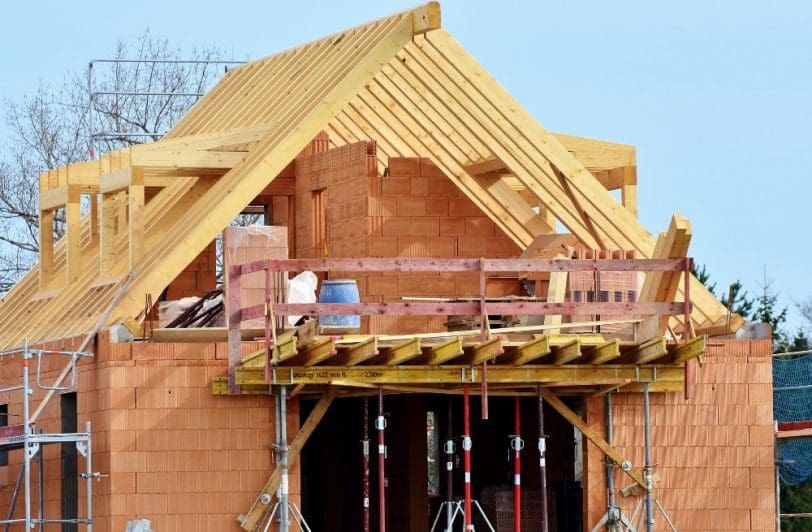 Building your own house takes longer than buying an already built house. Between the choice of the builder, the creation and validation of the plans and the construction work, it takes at least a year. But taking the time can make it possible, in the long term, to earn money.
When you have built your house, one thing is certain: you will have no more work to do. Unlike buying an old house, which can be expensive to maintain, the new house you are building should not require any other fittings, unless you have decided so beforehand.
Indeed, the construction of a new house is a long-term investment. In general, this real estate operation is more expensive to buy than an old house. But you will be able to design a house that will last for many years.
Energy savings in your new home thanks to the RT 2012
As we explained in this article on RT 2012, the 2012 thermal regulations, known as RT 2012, mandatory since January 2013 in all new homes, makes it possible to divide by three the energy consumption of houses built today. More comfortable but also healthier, these new houses ensure that you benefit from double glazing, ventilation, a safe electrical system, efficient insulation, etc.
Warranties provided by your home builder
Choosing a good new home builder legally ensures that you avoid any unpleasant surprises. In effect, all construction professionals are required to provide you with a certain number of guarantees (the guarantee of perfect completion for defects of conformity, a guarantee of proper functioning; the ten-year guarantee, etc.).
We told you about it in this article on how the CCMI protects you when you build in the southwest. Indeed, the Individual House Construction Contract involves a delivery guarantee, a guarantee against apparent defects and a guarantee for damage. In addition, the total cost of its construction project is clearly stated in the contract. This price is immutable until the end of construction. And the payments are staggered because each stage of construction corresponds to a maximum percentage of the final price.
At Maisons SIC, we assure you of a number of guarantees presented HERE, to provide you with worry-free construction before, during and after construction.
The many tax and financial aids offered for the construction of your new home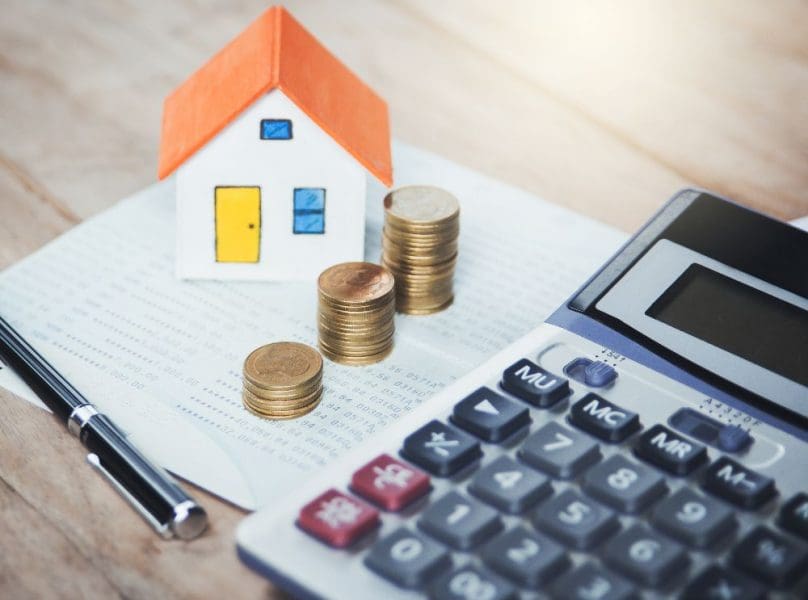 In addition to all these advantages allowing you to make savings in the more or less long term, the construction of a new house allows you to benefit from various tax and financial aids.
Exemption from property tax when building a house
If you opt for the construction of a new house, you will be totally or partially exempt from property tax for 2 years, depending on the municipality where you live. Do not hesitate to inquire well in advance depending on the location of your land.
Reduction in notary fees for the acquisition of a new home
The French government promotes construction by reducing notary fees in new buildings. If the latter represent approximately 7 to 8% of the selling price in the old, they are reduced to approximately 3% in the new. And in the case of a construction, you only pay notary fees on the land.
The zero-rate loan for first-time buyers
Are you going to build your very first house? You will be able to access the PTZ (the zero-rate loan) until December 31, 2022. This state aid to finance the purchase of your main residence only finances part of the purchase and can be supplemented by other aid or devices to increase your contribution when planning the construction of your home. It is granted, without application fees or interest rates, by a bank that has signed an agreement with the State.
The Action Logement loan
It was formerly known as the 1% housing. It is a help to ask your employer. Indeed, in order to finance the construction of your individual house, the PAL loan, for new construction, allows any employee of a non-agricultural private sector company employing at least 10 people to finance part of the construction of his principal residence at a preferential rate.
The social accession loan
This aid for the construction of a house or the purchase of land intended for households with modest incomes can cover the entire purchase with the exception of notary fees. It is conditioned by the number of inhabitants who will occupy the accommodation, the future residential area (A, B1, B2 or C) and compliance with a ceiling of resources.
Aid to build a detached house in the South-West
Aid to finance your new home construction project can also go through your locality (city, regional councils, departmental councils, local authorities, etc.).
For example, ADIL de la Gironde offers many aids for home ownership and house building.