Building a house in the Southwest also concerns young people. Shortage of rental properties, excessive rents. What if it was time to get started?
Building a house in the South West: an ideal environment for young people
Various activities for young people

The Southwest is a territory with changing geography. Cities, sea, ocean, mountain, countryside follow one another, accessible in just a few hours. The region is thus a promise of varied activities that evolve according to the desires of the inhabitants.
See our article: Where to build in the Toulouse region: towns and trends in Haute-Garonne
Build your house in the Southwest and take advantage of the economic dynamism
With large dynamic cities like Agen, Toulouse, Pau, or Bordeaux, the Southwest appears as a potential destination for 54% of French. What makes the French dream? An ideal living environment and a better quality of life. Beyond that, the territory benefits from dynamic job pools. Tourism first, all along the Aquitaine coast. Food and wine are also part of the pillars of the local economy. But alongside these traditional activities, other sectors are developing such as aeronautics in Toulouse, health, energy, video games or high technologies.
Building your house in the Southwest, still affordable land
Land at less than 70000 euros for first-time buyers in the South West
Brought up to date by the Covid crisis, teleworking allows you to consider your daily life differently. In this context, getting out of the urban framework and considering a construction of house in the South-West becomes possible. " Many workers today prefer to travel a little longer to really be outdoors and in the countryside. ", explains Lionel Bouthé, regional director in charge of the Toulouse area at Maisons Sic.
Where can we find cheap land in the South West?
Rental investment or search for a main residence, the Charente, the Dordogne, the Gers or the Landes still offer promises of areas preserved from urbanization but benefiting from all the advantages that a family is looking for. Thus, one can benefit from affordable land less than an hour from a large metropolis. "The average purchase of land for a first-time buyer it will be between 40000 and 80000 euros for a piece of land. 15000 euros in northern Blayais," says Ian Munoz, head of the Gironde department at Maisons Sic.
Construction in the South-West, ideal for young people
No m2 lost in a new house
No need to pay for poorly designed surfaces. A well-designed 70 m2 house can be as pleasant on a daily basis as a poorly designed 90 m2.
Building your house allows you to choose precisely the house adapted to his lifestyle according to his budget. " We wanted to buy an old house, but not finding our happiness, we fell back on a new construction. We chose a two-story house. The latter is reserved for children. They have their bedroom their bathroom and we have our space downstairs with our bathroom and our bedroom », recalls one of our clients who had his house built in Gaillac in the Tarn.
See article: Project of the month in Gaillac
Find land that suits your needs
Finding a building plot is sometimes difficult. However, your builder will help you find the ideal location in the area you have chosen. Close to schools, shops and transport, a road or rail service.
« First-time buyers are now turning to smaller and smaller plots and house surfaces of around 80 m2 ", explains the head of the Gironde department.
A house adapted to his tastes
Building your new home is opting for the home of your dreams. " We chose Maisons Sic because they offered houses that were a little more modern than other builders. On the catalog, we defined the aesthetics and the size of the house, then we adapted the set according to our needs "says our client from Gaillac.
Build in the Southwest to save money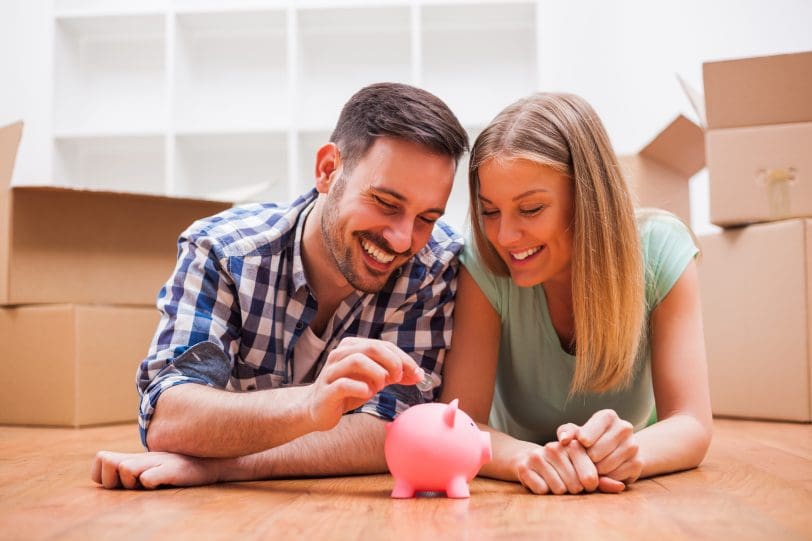 Stop paying rent
According to the site Accommodation, The average rent for unfurnished houses is €902 in France. For this same sum, it is now possible to become an owner by taking out a loan. Thus each monthly payment is no longer perceived as a loss, but as an investment in a heritage.
Economic houses
Today's houses consume less energy for heating and producing domestic hot water than older buildings. Having your house built is thus the promise of low bills on a daily basis. A concept to take into account when calculating your budget.
No unforeseen expenses in the medium term
Having a house built means avoiding unpleasant surprises. No water heater or boiler to change, no leak problems. A new house offers great guarantees. Starting from a new base, you won't have any work to do for a certain number of years.
Building your house in the South West means investing for your future
Building a house in the Southwest when you are young is also an opportunity to build up a heritage. The earlier you start this investment, the faster the home loan is repaid.
This long-term commitment does not block future developments. Thus, if you want to change or enlarge your house, it is possible to take out a new loan integrating the monthly payments remaining due for the old loan and the financing necessary for the new property.
Building in the South West: Financial benefits for young people
Get a loan when you are young to build in the South West
Being young does not prevent you from obtaining a loan, on the contrary. Couples on permanent contracts obviously have an advantage in this context. The monthly repayments should generally not exceed one third of your income.
Once your borrowing capacity has been established, your builder will help you define the project that's right for you.
The first-time buyer can benefit from a zero-rate loan
When he invests in his first principal residence, a young person can benefit from the loan at 0% rate or PTZ. This loan, which concerns people with modest incomes, can finance up to 40% of the real estate project. The PTZ is offered by almost all financial institutions
Low insurance rates
When you take out a home loan, you are also obliged to take out insurance. The rate of the latter is included in the monthly mortgage payments, but it ultimately represents a certain sum. The insurance of a mortgage can be up to 5 times lower for a young borrower.
Exemption from land charges
Property tax is a local tax payable by homeowners. Some municipalities exempt new owners of new housing from this tax. This privilege is valid for two years, from the first of January following delivery.
Reduced notary fees
Another advantage but which concerns anyone building: reduced notary fees.
In the old, notary fees on the acquisition of real estate can represent 7 or 8% of the price, against 2 to 3% of the selling price for new real estate.