Do build his house South West is the promise of beautiful sunny evenings. This dream can be marred by the presence of mosquitoes, inseparable from good weather. To enjoy sunny days, your garden and nights without the buzz, here are some tips to follow.
How to choose mosquito nets when building your house?
Should mosquito nets be provided at the same time as joinery?
When we do build his house, it is recommended to choose quickly if you want to be equipped with mosquito nets on the windows. Indeed, the choice of a carpentry or shutter pattern can limit the number of mosquito net models adapted to your configuration. For example, a roller shutter, placed too close to the window may prevent the installation of a roll-up mosquito net. When you build, the mosquito repellent solution will be imagined from the house design for a pest-free move.
To go further, read our article " Which windows to choose for your new home? ».
Mosquito and new house: equipping yourself with carpentry all in one
To protect your interior from pests while enjoying the fresh night air, the installation of window mosquito nets proves to be essential in the South West. The ideal is to choose a model of carpentry or shutters with integrated mosquito net. The set will thus provide a more practical and more discreet solution. THE roller shutters with integrated mosquito net thus integrate the mosquito net fabric into the roller shutter box for discreet integration. Each of them having its own slide, the shutter thus ensures safety, insulation and protection against insects.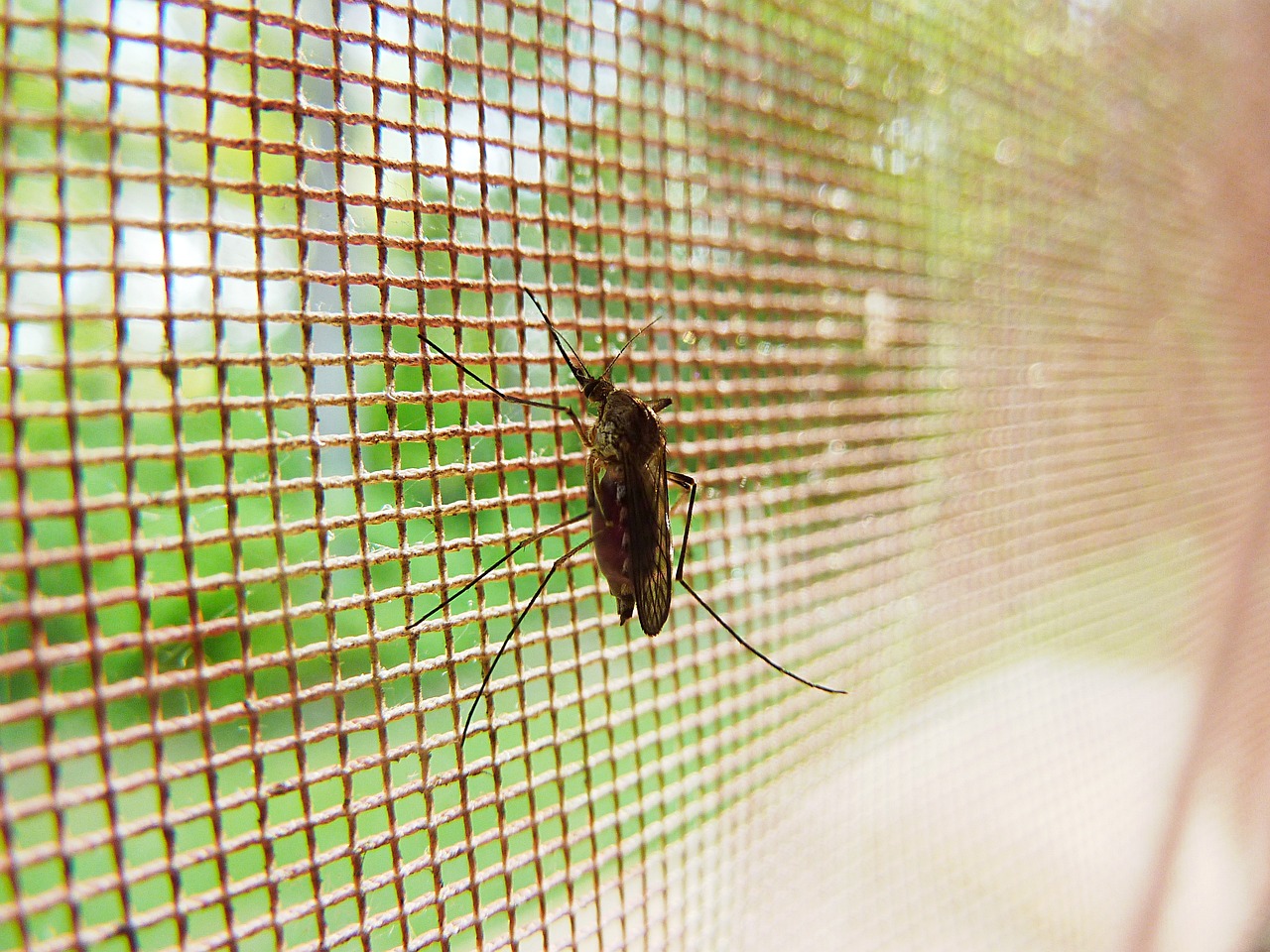 What are the different models of window mosquito nets?
-Roll-up mosquito nets:
These low-profile solutions can be rolled up when not needed, allowing you to take advantage of the view and natural light. They consist of a fixed aluminum or PVC frame and a fine mesh that prevents mosquitoes from entering your home. They can be vertical or lateral winding.
– Fixed-frame mosquito nets:
On the windows through which you do not lean, and which often remain open in summer (toilets, bathrooms), it is possible to opt for a fixed mosquito net which will remain in place winter and summer.
If you haven't anticipated, you will always find solutions adapted to your home configuration. THE mosquito nets with hook-and-loop fasteners are the simplest and most economical to set up.
What models of mosquito nets are suitable for patio doors?
Because they do not require bending down, side-rolling mosquito nets are suitable for French windows. Less restrictive, curtain mosquito nets facilitate the passage of all, even the pets. It is also possible to install a pivoting mosquito net, which will behave like a second swing door.
There are also mosquito nets for sliding windows which are very easy to install.
The site vigilance-mosquitoes.com helps you better understand the problems posed by the tiger mosquito and publishes the updated map of its presence in the territory.
Which ground to choose to protect yourself from mosquitoes?
There really aren't any lands less infested than others. Mosquitoes are now everywhere, even in the mountains like the Pyrenees, but it proliferates there less because of the cool nights. At the start of 2023, 71 departments are colonized by the vector mosquito Aedes albopictus (out of the 96 metropolitan departments). However, some areas are more infested than others. It is best to avoid land close to swamps. The most harmful, because it transmits diseases, the tiger mosquito is essentially urban. In the Southwest, it is everywhere, with a greater presence in the Lot and Garonne and Tarn-et-Garonne where more than 40% of the communes of the department are colonized.
In a new house, does the air conditioner prevent mosquitoes?
As long as you like to live in a particularly cool house (18°C) in summer, the air conditioner will keep mosquitoes that fear the cold away. Air/air heat pumps, available in ducted form, are also air conditioners. They make it possible to program and regulate the temperature room by room.
Find out more with our article "12 advantages of duct heating in a new house in the South-West".
Mosquitoes: Avoid stagnant water
Mosquitoes breed in standing water, so it is essential to take steps to eliminate these areas that are conducive to their development. When design of your home, avoid the formation of puddles of water near the foundations or in the garden. Also make sure that the gutters and drains drain water properly.
Gutters, manholes, tarpaulins, basins, rainwater tanks, potted plants are all places conducive to their development. Once installed in your new home, hunt for puddles at least once a week in the summer and cover the rainwater tanks with a mosquito net.
Create a Mosquito-Resistant Garden
The choice of plants in your garden can also have a significant impact on the presence of mosquitoes around your home. Some plants, such as citronella, lavender and marigolds, mint, basil or rosemary are known to repel mosquitoes because of their smells. Combine business with pleasure. By incorporating these plants into your landscaping, you can help reduce the mosquito population around your home. However, do not expect miracles.
Build a house without mosquitoes: a pergola with mosquito net
La pergola is an interesting construction because it dresses the landscape and allows you to hang accessories as needed. A outdoor mosquito net will allow you to spend your evenings outside in the cool without becoming the meal yourself.
To go further, read our article " The 10 advantages of a south-facing terrace in Gironde »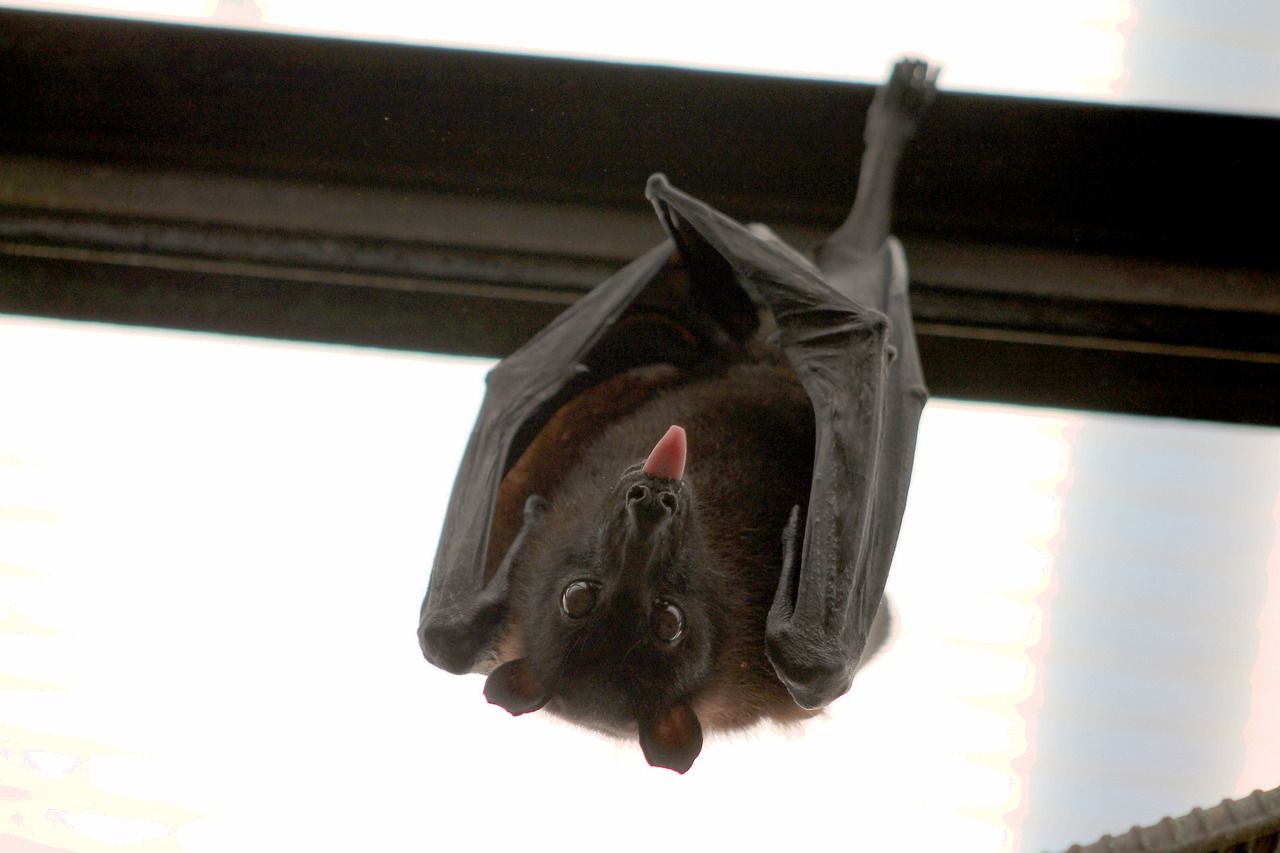 Install a bat box
The best ways to get rid of mosquitoes is also to encourage their predation. And against mosquitoes nothing better than bats. Something to bring back some balance to your garden. But in our new houses, which no longer leave gaps to enter the attic, bats do not necessarily find shelter. The solution: the bat nest box. It will preferably be hung against a warm wall or along a tree facing south. Opt for a height of at least three meters to place your future allies and their little ones out of reach of cats. Choose a nesting box appropriate for the size of the common bat species in your area.
Opt for a natural pond
A pond full of frogs, fish and more? No problem, mosquitoes won't breed there. On the contrary, the presence of this pond will encourage the arrival of natural predators such as birds or even bats.