Why choose to settle in 46, the Lot department? Building your new house in this beautiful part of France has many advantages: magical landscapes, lush nature, three magnificent valleys (Lot, Célé and Dordogne), a cost of living and real estate lower, a strong economic dynamism and a "South-West" spirit where gastronomy, culture and heritage are of rare richness. SIC houses, specialist in the construction of individual houses in the Lot, tells you more.
A lower cost of living and real estate in the Lot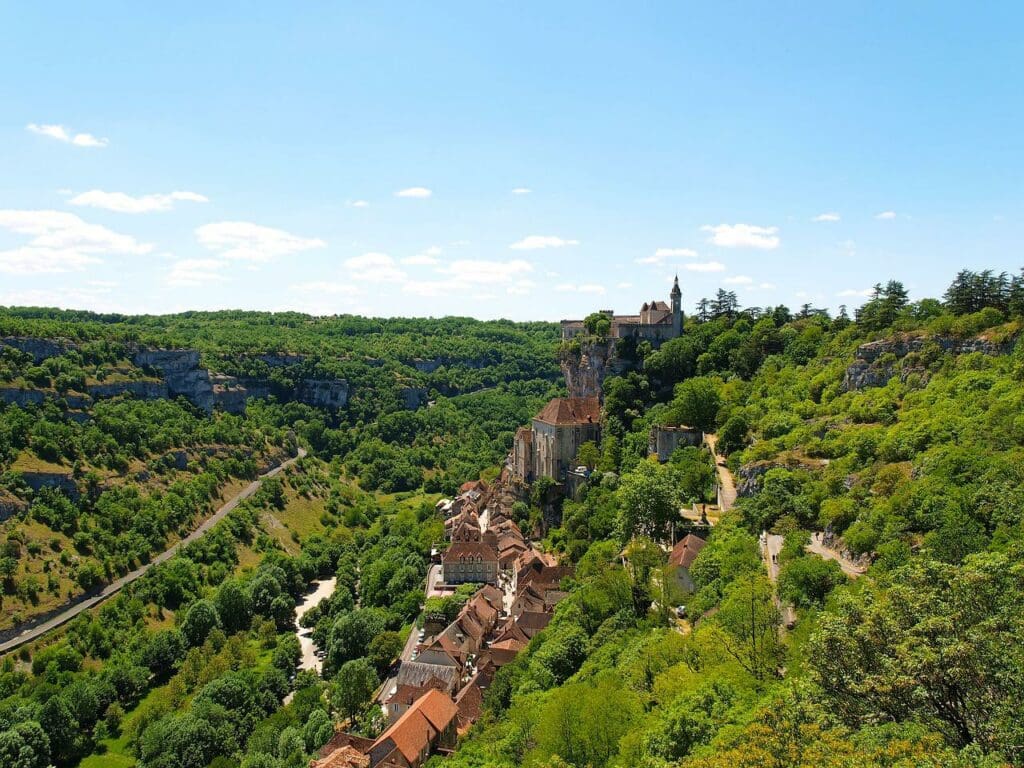 At a time when purchasing power is a big concern, the choice of where to live is often also a financial choice. The Lot is then a region of France which makes it possible to reconcile a pleasant living environment and lower living costs.
Indeed, the cost of living is lower in the Lot than in other regions. Products in local markets and stores are very affordable. Outdoor activities are numerous (and free):
1 km of marked trails for hiking and horseback riding

450 km of rivers for free swimming and other aquatic activities

100 walking circuits

more than 70 cycling and mountain biking circuits
In the cities of Cahors or Figeac, 100% of the urban bus network is free. And in the region, children benefit from free school buses to go to school, college and high school.
Another very accessible pleasure, financially speaking: culture. Each year, the Lot hosts more than 3000 events. And some of them are free. Like the Montgolfiades in Rocamadour, the Magnific-Picnic in Figeac, the Lot'Esport competition in Cahors, open-air cinema screenings in Gindou or village festivals.
Lower property prices in the Lot
Welcome to a region where real estate prices are lower than elsewhere. The m2 for an apartment is around 1240 euros (compared to 9 € in Paris and 536 € in Toulouse) and 2 € for a house (compared to 956 € in Paris and 1427 € in Toulouse). Choosing to build your detached house in the Lot means choosing a larger plot, a house with more space and living rooms.
Build your house in the Lot to enjoy its beautiful nature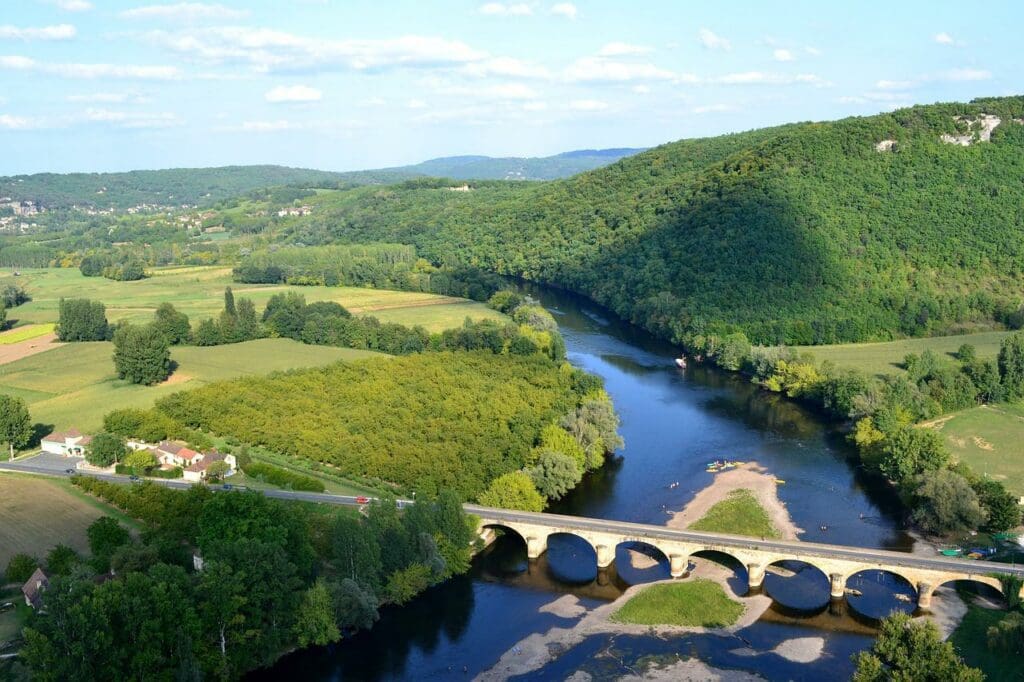 Living in the Lot means taking advantage, on a daily basis, of great breaths of fresh air in the heart of generous nature. You can breathe and stroll through the Causses du Quercy Regional Natural Park, enjoy its breathtaking landscapes but also the heritage of the Lot (gariottes, dolmens, dry stone walls, etc.)
Nature is omnipresent in the Lot, to allow you to recharge your batteries. Spread over more than 5 km000, the Lot offers a beautiful diversity of natural and architectural landscapes. The department has 2% natural areas, including 70 hectares of forest. In the Lot Valley, you can enjoy the 244 hectares of Cahors vineyards. The Dordogne Valley will offer you its panoramic roads. And the Célé Valley, its 000 km of marked trails.
Want to fish, swim or enjoy nautical activities? The two rivers of the Lot and the Dordogne open their beaches to you. Come canoe, paddle, sail or swim in natural waters.
The lot, economically attractive and dynamic
In addition to offering a fairly low cost of living, the Lot is a dynamic economic territory, which allows entrepreneurs to develop their activities successfully. Sectors of activity such as crafts, industry and services to industry, trade and agriculture are still very promising. Inherited from centuries-old know-how and enriched by recent innovations, the Lot economy has many dynamic activity sectors.
In terms of industry, high-power electrical and electronic construction, aeronautics, mechanics and the food industry are booming. Trade and crafts employ nearly 40 employees. The Lot Lot has more than 000 farms and the sector continues to grow. And, of course, tourism remains one of the flagship sectors of the department's economy.
The gastronomy of the Lot, to make you salivate
Good natural and local products are legion in the Lot. A land of gourmands and gastronomes, the Lot is teeming with good restaurants (7 Michelin-starred restaurants and 29 "Les Bonnes Tables du Lot" restaurants) and products registered under an official sign of quality or benefiting from a recognized label (AOP, AOC, PGI and red label) such as lamb, Périgord walnuts, black truffles, Quercy melon, saffron, Rocamadour cheese or Cahors wine. And for those who love cooking even more, the markets of Cahors and Prayssac have been voted "Most Beautiful Markets" in the Midi Pyrénées.
Build your detached house in the Lot, to take advantage of an extraordinary heritage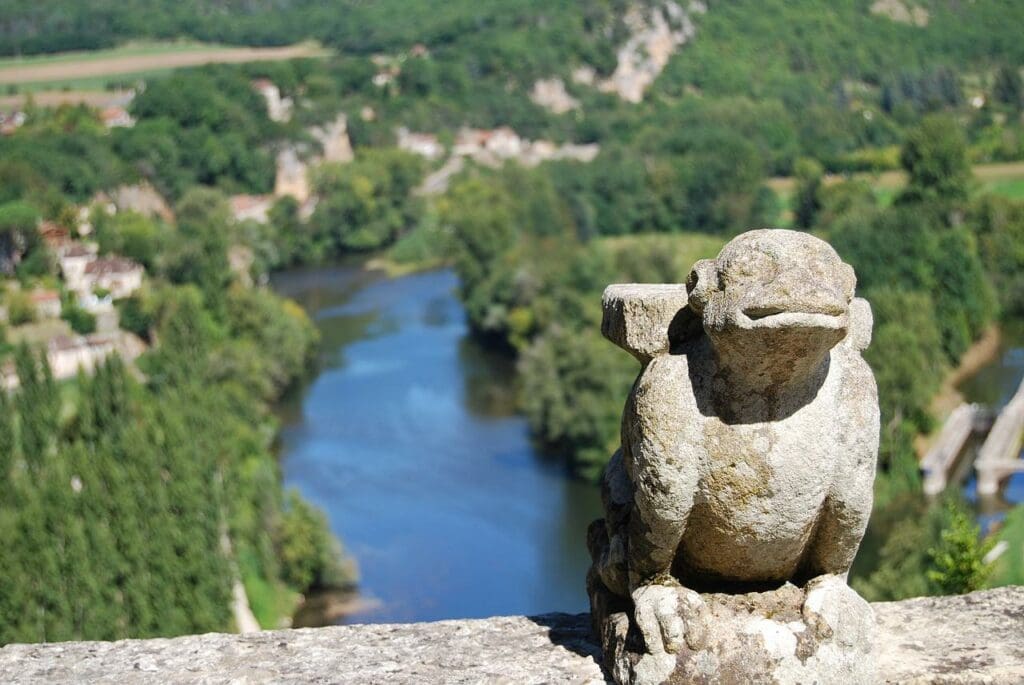 Who says to live in the Lot says to live within a historical territory, rich in its heritage. This land of art and history combines charming villages, prehistoric caves, exceptional churches and medieval castles.
6 villages are labeled "Most beautiful villages in France": Autoire, Carennac, Loubressac, Capdenac-le-Haut, Cardaillac and, of course, the very famous Saint Cirq Lapopie. Other essential links to visit: the city of Cahors, the villages of Rocamadour and that of Figeac, the vertiginous Gouffre de Padirac and the Grotte du Pech Merle, rich in its authentic cave paintings.
—
Fancy a house in the Lot? Contact new home construction professionals!