Choosing the layout of the kitchen of your new home is not easy. An open kitchen makes it possible to create a large warm space but there is the problem of odors. A closed kitchen provides a place where preparation doesn't get in the way of the rest of the diners but cuts off somewhat from the rest of the house. SIC houses, specialist for 50 years in the construction of new houses, tells you more…
Why choose an open kitchen in your new home?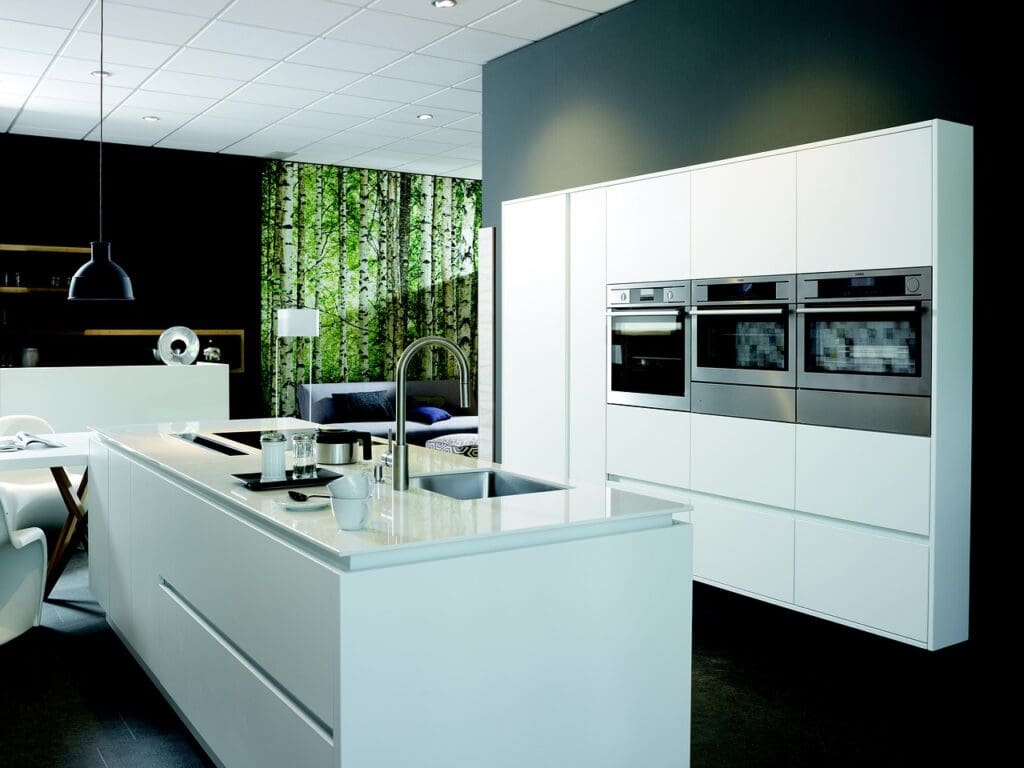 Which kitchen to choose in your new house? This is the question that any new owner who has his house built can ask himself. Open and American kitchens have been very fashionable for years (they represent more than 60% of kitchen design requests). But what are their advantages?
What are the 5 advantages of an open kitchen?
Friendliness
The extra space
The luminosity
Traffic flow
Design
Cooking within the family has greatly evolved over time. The task is shared within the couple, now. And cooking can be experienced as a hobby, a moment of sharing and family happiness. Opting for an open kitchen therefore allows you to cook with others, who are in the living room or dining room. An open kitchen brings more conviviality.
From a practical point of view, an open kitchen allows you to create more space in your new home. Indeed, by including your kitchen in a large living room, you create a large multifunctional space to share.
This also allows toprovide more brightness to the whole house. Indeed, a kitchen open to the living room will benefit from large openings and will therefore be able to be bathed in light.
Movement between spaces is facilitated when you opt for an open kitchen. Indeed, there are no more doors to open or corridors to pass. The dishes are served directly at the table, without hassle.
the open kitchen can bring a touch of design to your detached house. By opting for a central island or a modern extractor hood, you will offer, through your open kitchen, a real aesthetic asset to your large living room.
How to choose the layout of your open kitchen in your detached house?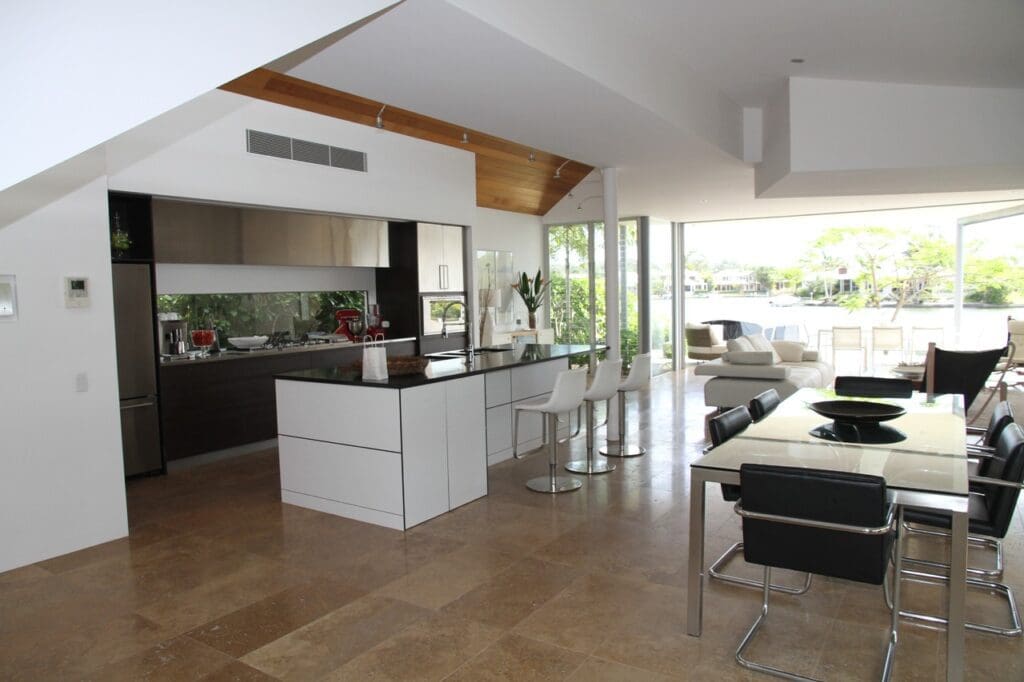 The layout of your open kitchen is even more important than in a closed kitchen because it will be seen from the living room. Indeed, the open kitchen being an integral part of your large living room, it is essential that it be tidy and that it has, therefore, the best facilities for good maintenance and optimal storage.
To avoid accumulating dishes on the work and cooking surfaces, arrange easy-to-use storage spaces underneath. The sink and/or the dishwasher must also be easily accessible.
You can opt for a central island with cooking spaces. Or, if you don't have the space, choose a "snack" area (a free-standing work surface with high chairs).
Optimize the space well by devoting an entire section of wall to storage, even if it means installing kitchen furniture up to the ceiling.
The kitchen furniture must also be in harmony with the decoration of the living/dining room. Do not hesitate to mix the decorative elements by adding similar decorative elements in both rooms, in terms of style and/or color.
How to avoid odors when you have an American kitchen in your house?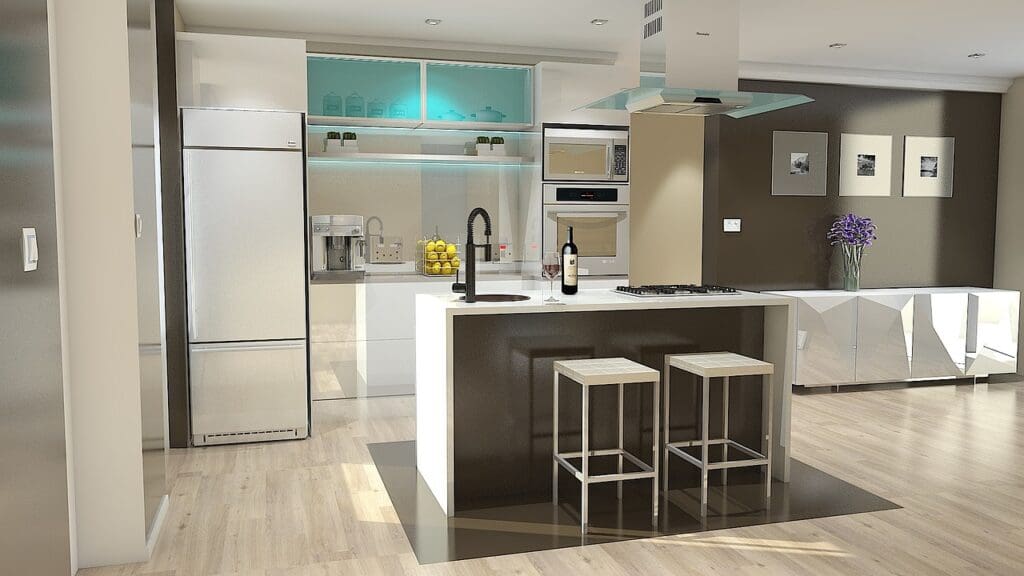 One of the most important elements of your kitchen layout is the extractor hood. Frying, grilled meats, fish, cheese, onions… By opting for an open kitchen, you take the risk of impregnating your living room/dining room with the smell of culinary preparations… which can remain!
The best way to avoid odors in your whole house because of your open-plan kitchen (especially if you want to avoid having to open all the windows wide in winter) is to choose a extractor hood of very good quality. You can choose a exterior exhaust hood, which is very effective. It is then necessary to think from the construction plans of your new house on the place of the evacuation of this hood, in order to plan an installation as discreet as possible. Less efficient but more "designer" because without external evacuation, the recycling hood has a carbon filter (to be replaced regularly) which sucks in the air and purifies it. On the power side, the recommended minimum for a recycling hood is 400 m3/h for 10 m² and 300 m3/h for an externally vented hood.
The closed kitchen: a more "traditional" choice that is increasingly popular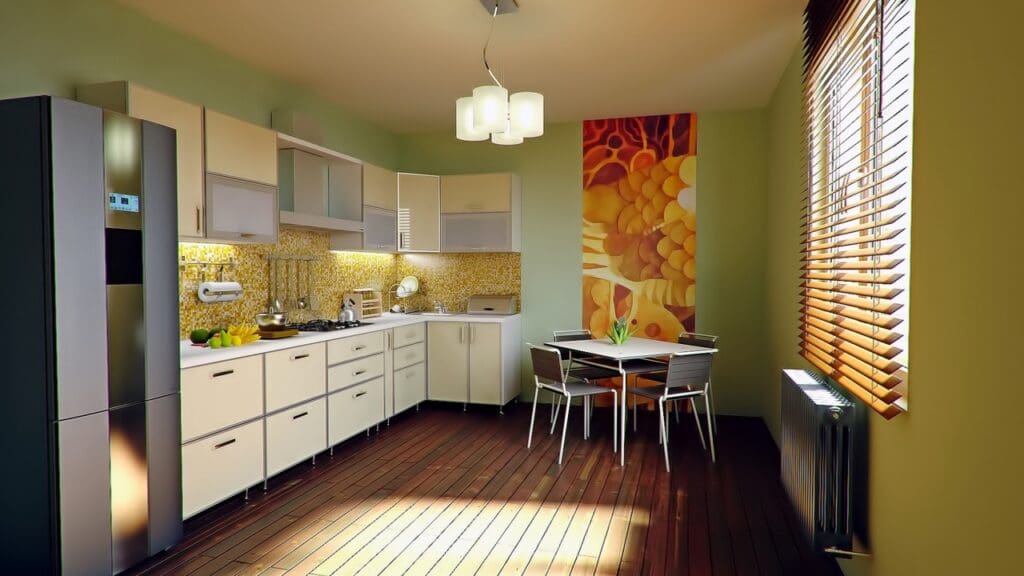 The trend is increasingly turning towards closed kitchens. To avoid odors, to create a real independent room (which allows you to work quietly in the living room for example), the separation between the kitchen and the other rooms of the house is more and more popular.
But who says closed kitchen no longer says at all, today, kitchen lacking human warmth. Indeed, it is possible to create, even in a small kitchen, a space to eat with, for example, a table that folds up against the wall. While "cosy" is very trendy, a small, somewhat rustic kitchen allows you to have breakfast, for example, in a somewhat cocooning atmosphere.
The other advantage of the closed kitchen is calm. Indeed, it is possible to cut yourself off a bit from the rest of the house, so as not to wake up the rest of the family if you have staggered hours, for example.
If you have decorating desires that are different from the rest of the house, choosing a separate kitchen gives you an extra room to try out a new style. Being separated from the rest of the house, the closed kitchen does not necessarily need to be in harmony with the rest of the rooms and can be the subject of a completely different design, according to your tastes.
The semi-open kitchen: a real solution in your home?
You do not want to choose between open kitchen and closed kitchen? Opt for the semi-open kitchen! To limit the spread of kitchen odors and grease, why not add a half partition to your open kitchen. Affixing, for example, a beautiful workshop canopy, with a sliding part to close off the space, can delimit the spaces between your kitchen and the living room, letting in as much light as possible and without partitioning everything off.
—
Call on our teams of professionals to build your house and improve your kitchen !