Overseeing the entire sales team, the general sales manager has several hats: he follows all the construction projects of new houses, he is committed to the proper application of administrative tasks and he develops with his people a whole global and innovative strategy. . A human and exciting job.
Sales Director: a multi-faceted mission
José Longo has been the commercial director of Maison SIC since 2006…well, almost. If he started and learned the trade in 2006 at Maisons SIC, he left the company in 2010 to try the adventure elsewhere and better come back in 2018, to take over the entire commercial strategy.
His mission, today, at Maisons SIC, is to define the commercial strategy, to support its regional sales managers and its 35 sales representatives, to give them a clear roadmap of what they have to do on a daily basis. A job that requires a lot of prospecting, follow-up and careful customer relations, through collaborative interviews to lead to a construction project. Jose Longo clarifies: "I also ask them to be assiduous in all the administrative tasks: file follow-up, preliminary projects, building permits, loan offers. There is also a debriefing section where we discuss with our commercial directors and our sales representatives, where we talk about the strategy for their missions, how they should organize themselves over time. And then, there is a slightly more global mission on the strategy linked to the acquisition of land, to business introducers, to specify on slightly more evolving tasks. All of this allows us to build an important strategy in order to differentiate ourselves from our competitors and provide quality service to our future customers."
A fundamentally human profession
José Longo particularly appreciates the human side of his job. Not always an easy job, however. He remembers, when he started out, when he was only 23, having had a discussion with a company executive who said to him: "welcome my child, if you like difficult jobs, welcome to our . If commercial, today, in individual house, still seems to him a formidable profession, there is no diploma or qualifying training, in a traditional course. "It's a trade that you learn in the company, with the elders. And that was a revelation for me because I am the son of a craftsman. The technique was part of my DNA. On the other hand, selling was more delicate."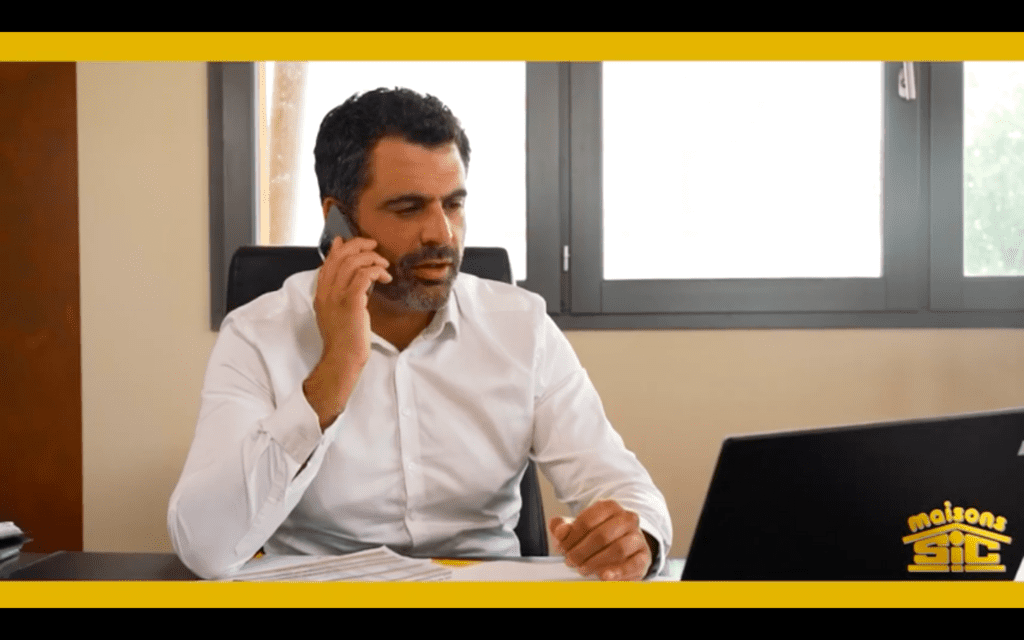 The architecture of the houses is sometimes also part of the important stories for a commercial. Because the more complicated the site, the greater the satisfaction of having succeeded. José Longo, for example, remembers the story of a client who called him on my cell phone and said: "we absolutely have to see each other because I was told to call you. I want to carry out my construction project and I want to go through you". And as he explains: "That lady was alone, she didn't know me. We made a pretty simple house for her. And I saw in his eyes the pleasure we were able to offer him, with the company. It was a great pleasure to see his satisfaction and the recognition of our work, since beyond the action of selling a house, of building it, there is still a societal mission, which is to house people. And I saw it in his eyes, this immense honor that I had to make a family happy."
The sales team: a close-knit team
What José Longo enjoys most about his job at Maisons SIC is "leading the action". Having often been a team captain in rugby, he naturally became a team captain at Maisons SIC. "And you can only go far with a team if the direction given is clear. What I like is this: giving a mission to the people I work with, a mission that they understand perfectly and that they will then carry out well. I have someone in my staff who taught me the trade and now we work together in another form. And it's a real pleasure because it's gratifying to bring things to each other and to see him succeed in his mission fully, that's what makes me want to continue every day.
The different aspects of Maisons SIC's commercial strategy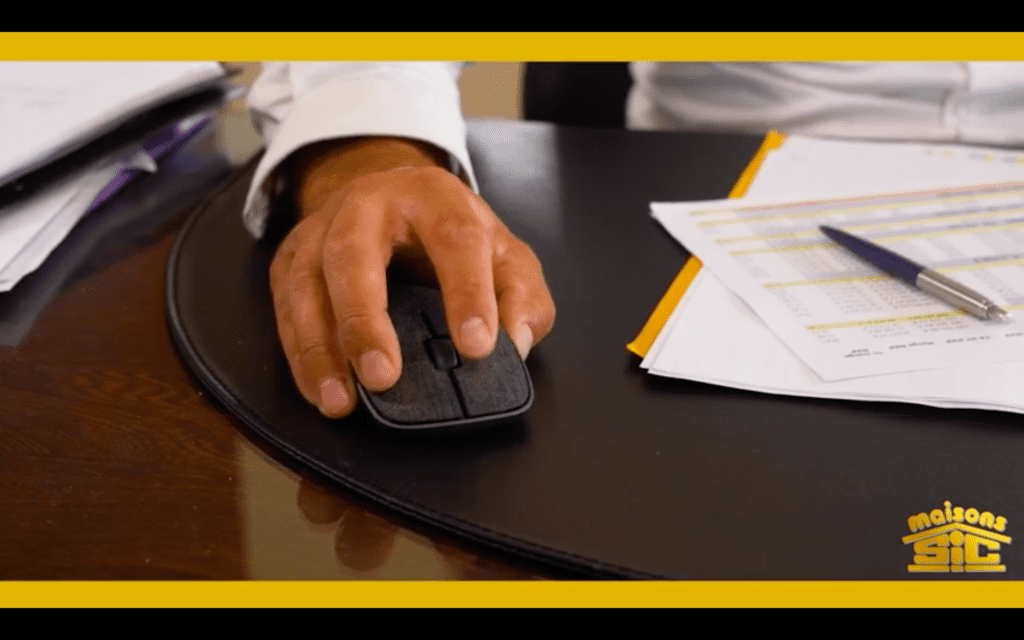 Maisons SIC's commercial strategy was therefore developed by its commercial director, with the participation of all the company's sales representatives. The current strategy has been supported by the team for more than 4 years. She also had a mission around marketing since the commercial team tried, in a very significant way, to modify the image of the company, "which is much more modern today, in line with customer expectations. It was a successful strategy since, coming out of COVID, we saw that customers showed a strong interest in all the information we gave them and that they particularly appreciated our very contemporary models, such as the fluidity of navigation on our media. digital. We quickly understood that people found themselves in the offer that we could offer them. Website traffic has been multiplied by 15 and all that always brings us more notoriety and customer satisfaction."
The advantages of Maisons SIC in the construction of new houses
Today, at Maisons SIC, José Longo tries to convey to his teams why customers have a particular interest in coming to buy a SIC house, compared to other competitors: a very important work DNA. As he explains: "We are one of the few builders to have our own in-house site and technical teams (mason, plasterer, tiler, etc.). All these people are resources that are becoming increasingly rare today and increasingly difficult to find, which sometimes makes the market difficult at the moment. But we have all those in-house."
"At Maisons SIC, we buy a house from the producer to the consumer."
Indeed, among the undeniable assets of Maisons SIC, there is this ability to produce a house in-house for 80% of the workstations. Maisons SIC has its own industrial pole for carpentry, its walls for the wooden frame, its industrial pole for carpentry. The company is a distributor of heating and electricity. It also has merchants (the "Tout Faire" and "Briconautes" stores) which allow you to purchase resources and materials on a privileged basis.
All this helps to make the construction chain more fluid and to achieve great customer satisfaction, which has been there for 50 years. "And these 50 years, it's still a source of pride. To represent a company that is still standing after 50 years, which has gone through different eras, different difficulties, which has had very good times and which has seen progress in recent years. We feel that the life of a company is made up of movements, ups and downs. And there, we are proud to have the upward slope."
The vision of Maisons SIC by its commercial director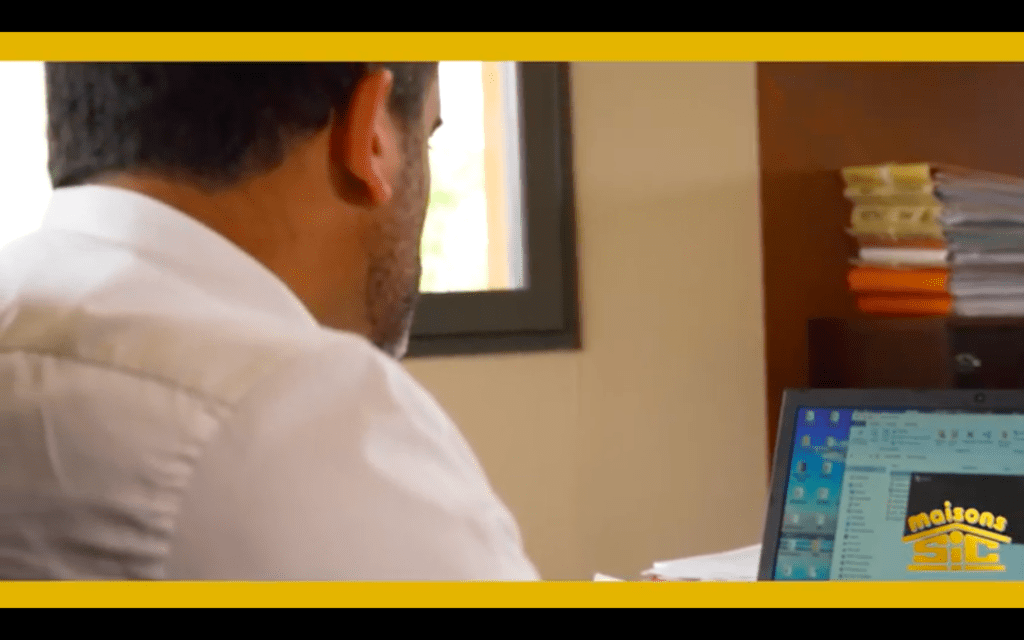 When you ask José Longo what are the values ​​of Maisons SIC, he immediately speaks of fidelity. "I often have fun saying that there are executives who entered the company when I was not even born! It shows that people are making a career with us."
He also talks about the taste for effort. "We make a lot of effort together, to build quality homes, how to achieve satisfaction because that's all that matters, in the end... Values ​​are also a lot of integrity: we do what what we say and we say what we do, to the extent that is truly achievable."
And finally, human value is very important. "We are lucky at Maisons SIC to have a lot of quality people. Many people invest themselves every day in the building sites of individual houses and to carry them out well."
" A pride, yes, to represent a different and quality offer."
For José Longo, it is a real pride to work for SIC Houses. "Because today being a builder and a general contractor is a dual role, which makes me very proud. because we are both executing and engineering. That is to say, we think as much as we realize. We do not delegate the construction of our houses. We have a bit of subcontracting, but with people who know our specific construction rules, our rules for a job well done. We have a study center and technical research which is within the company, a hangar of almost 200 m2 where we have made a mesh of all the construction islands, to fully understand how we build our houses. And all our subcontractors are made aware of this. What allows to have an image, in the realization, which distinguishes us by the quality. Which is very important because we are in a hyper-competitive environment."
The future of Maisons SIC in construction of new houses, by its commercial director
How does the sales team see the future of Maisons SIC? José Longo gives his opinion: "Maisons SIC, tomorrow, will offer products for individual houses made to measure, with time spent in development and design, with quality equipment, in particular on air quality, on parallel equipment in carpentry for summer comforts. We arrive in times of strong heat and it is important that our houses are well tempered. We also imagine a completely innovative, resolutely contemporary architecture. We also imagine offering individual house solutions in prime locations. Since the policy of building land is shrinking, we will propose solutions for already existing land. We also imagine being upstream of customer demand, creating the offer and being in contact with our customers, but on a process that will perhaps be longer than the one we have experienced until now because it everything will have to be built and we will undoubtedly be on a product that will be more and more qualitative from year to year. We can make the comparison with the cars, which have been equipped in a more important way, as time goes by. And I think the houses will go in that direction, with more and more equipment and then much greener houses too."
—
Discover HERE José Longo's video interview.