apprentice Freemason to technical director, Thierry Piticco has climbed all the levels at Maisons Sic, builder of individual houses in the South-West. His complete knowledge of the constraints and realities of a construction site individual house construction make him a valuable asset. Today at the head of a team of 18 people, his role is to find solutions, and to advance construction sites.
Technical Director: the culmination of a career
Came to Sic houses in 1989 as an apprentice mason, Thierry Piticco never left the builder. Over the years, he discovered all of the technical jobs in the field and the different individual house construction stages. First a mason, he then became works supervisor, driven by this desire to be more in contact with customers. A few years later, he discovered the position of technical Manager where he uses his experience as a rugby captain to manage a team. For four years, he has served as technical director. " The advantage of a family company like Sic houses is that they develop the people who work for them. They don't go looking for people outside », Analyzes Thierry Piticco.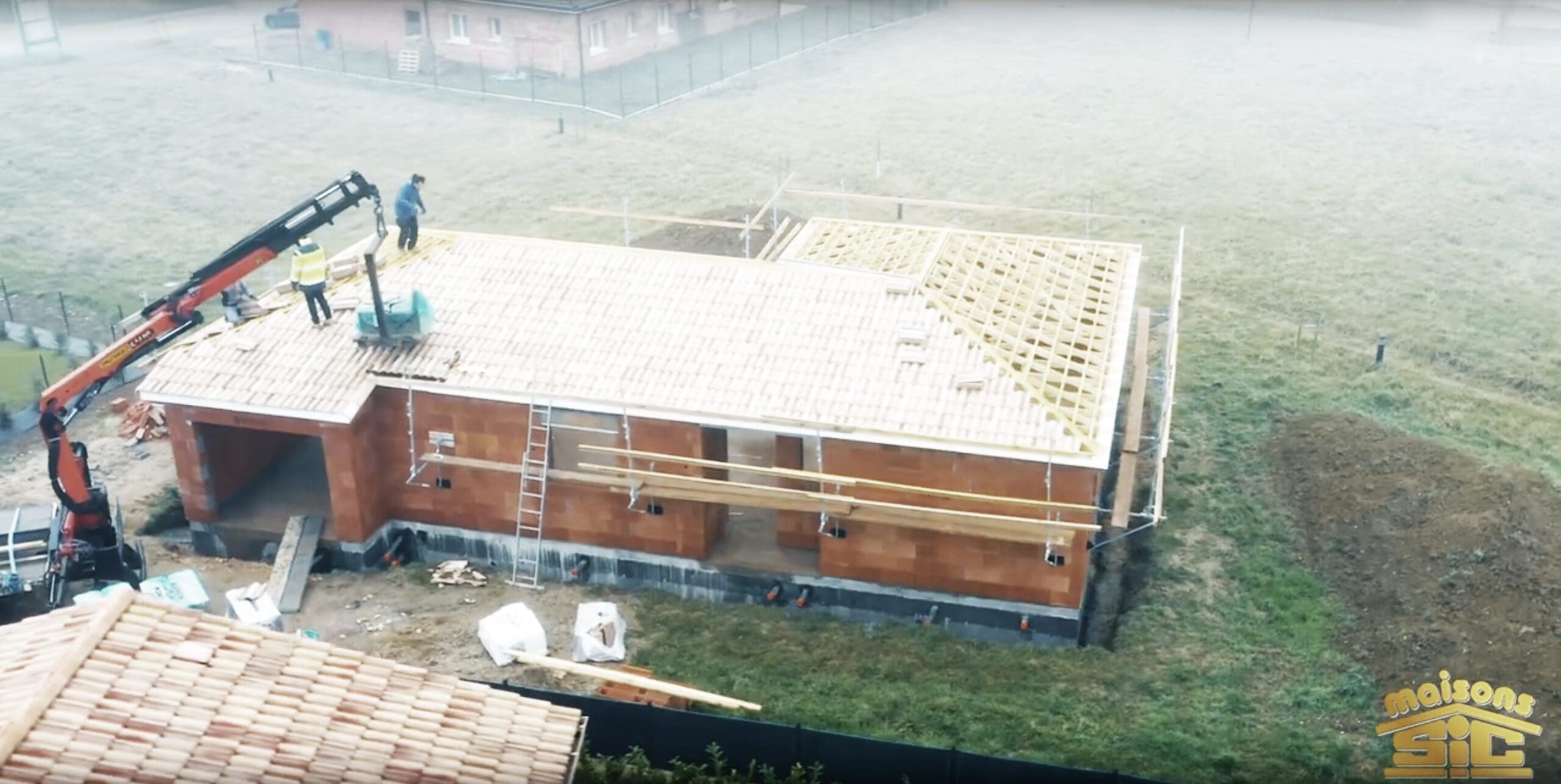 Leading a team like leading a rugby team
At Sic houses, technical director leads a team of 15 works supervisors and the three technical managers. He divides his time between his office and the field. " I like managing a team. I take stock every week with the managers, then I go to the field to find out about the difficulties encountered. I am here to find solutions and above all to move the construction sites forward. ", he details. A role he readily compares to that of rugby team captain. " The values ​​of rugby are found daily in our profession: never cheat, help each other and above all be honest both with customers and with society. ».
Customer satisfaction in focus
Customer satisfaction is at the heart of the company's philosophy. Thierry Piticco knows it. The longevity of Maisons Sic, which is 50 years old, is largely due to the quality of the sites. 60% of customers of Sic houses come through word of mouth. " It happens of course that there are problems on a construction site. It's all about being honest, recognizing and correcting your mistakes. », Underlines the technical director.
A typical day for a technical manager in a private house
Le CTO takes care of the smooth running of construction sites, both in their technical and organizational aspects. A typical day starts early. Invoicing, planning of salaried worksite teams, delivery of materials. No day is like another, because you always have to manage the many unforeseen events that can arise.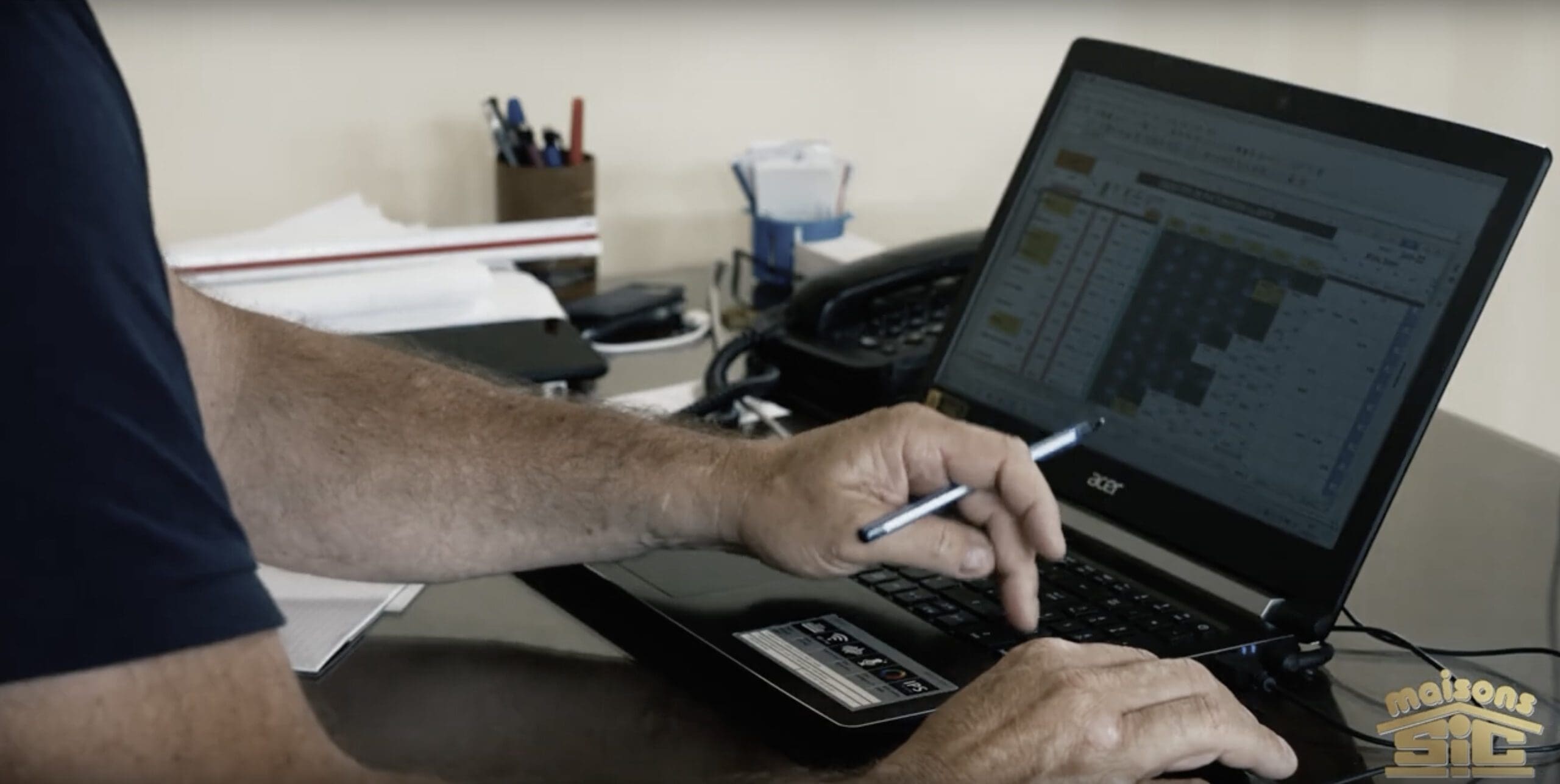 Learn and adapt every day
Technical positions with a manufacturer require a great capacity for adaptation and a thirst for learning. Regulations and customer requirements are constantly changing. Bioclimatism, low consumption, everyone had to relearn their trade with the RT 2012, thermic regulation ambitious plan implemented in 2012, which prompted the company to build new houses ever more comfortable and efficient. Today, a new turning point has just been reached with the environmental regulations 2020. The new course towards low carbon houses oblige the new home builder in the South West to further increase its level of requirements. " La RE2020 forces us to step up. Our customers are waiting for new products. We will have to adapt to new materials and new working methods ».
Meeting these daily challenges is undoubtedly what motivates Thierry. Sometimes construction sites are not easy. " An example ? Fall into a cave 30 meters deep right where the foundations were! », recalls the technical director. The pleasure of seeing great achievements come out of the ground every day and above all customer satisfaction are also great rewards.
here Thierry Piticco's video interview. Also discover all the essential professions to the construction of individual houses Maisons Sic.