It is important to choose the right windows when building a house. Because, beyond the aesthetic aspect, the windows of your modern house will have an impact on the luminosity of the rooms and on the insulation of the house. Maisons SIC, specialist in the construction of new houses for more than 50 years, helps you choose your windows.
When and where to install windows when building a new house?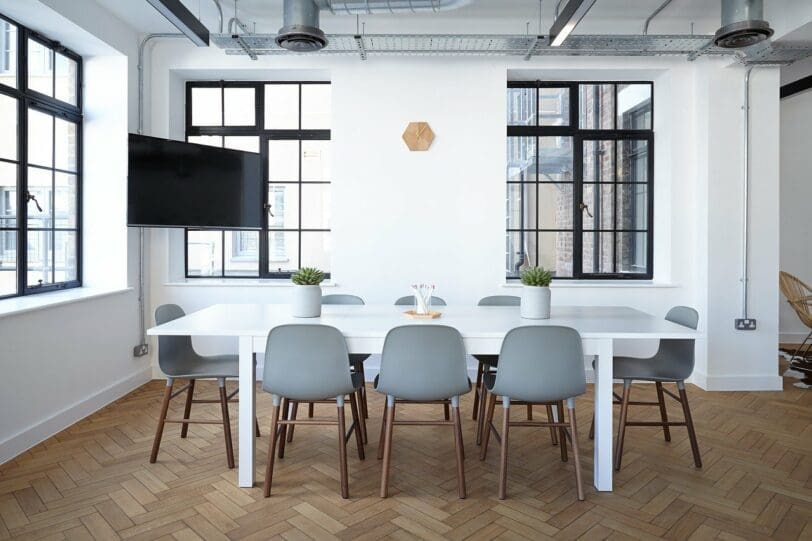 The question of when to install the openings in your new house is automatically managed by your architect, as part of a house construction. Thus, the various openings will clearly appear in building plans for your house established beforehand and that you will have validated.
Concretely, the installation of the windows of your house will take place after the construction of the walls and the installation of the roof, and before the application of the interior and exterior coatings. the architect will advise you on the location of all your windows, in order to ensure good ventilation of the rooms after the closing of the building and the transition to so-called wet work.
Where to create the openings of your new house?
Once again, it is the architect of your new house who will be your best adviser to know where to create the openings for the windows of your new house.
When it comes to orientation, a few rules to remember:
For rooms that remain cool in summer, it is preferable to place the windows to the East / South-East.

For a bright living room naturally heated by the sun, we will rather install its windows (or bay windows) to the South.

Rooms such as the cellar, the garage, the laundry room, the toilets (or a bathroom with a very small window), can have an opening to the North.

And if you decide on a window to the west, think about protection against the sun (like a shutter) to avoid overheating.
What material should you choose for your windows?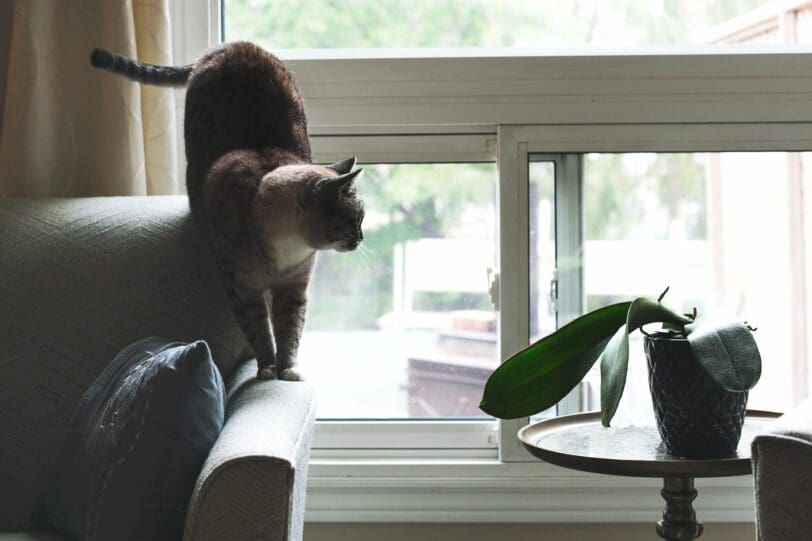 There are various materials for your windows and each has its pros and cons. What to choose between PVC, aluminum and wood? Maisons SIC gives you some food for thought.
PVC windows: advantages and disadvantages
Why is PVC one of the preferred materials for windows?
Because its cost is lower compared to aluminum and wood.

Because it is flexible and easy to work with, allowing you to create all the window models you want, quickly.

Because it allows optimal acoustic and thermal insulation.

Because it is easy to maintain and is resistant to weather and bad weather.

Because it allows you to receive aid when you opt for double glazing (and even better, for triple glazing, your house can obtain the passive-hauss label, of which only PVC has exclusivity).
The disadvantages of PVC: PVC sometimes seems less design than aluminum and wood for windows and it is available in less cloris (only white in general). And if it requires less energy to produce, it can be recycled less well than aluminum and wood.
Aluminum windows: advantages and disadvantages
What are the main advantages of aluminum windows?
It is a very designer material, thinner than wood and PVC.

It allows you to choose all the possible shades.

Fitted with thermal bridge breakers, PVC windows prevent heat exchange and protect against rainwater infiltration.

Aluminum is very durable, sturdy and requires no maintenance.

It is a very resistant material which gives more security.
On the side of the disadvantages of aluminum, it has a lower insulating power than PVC and can be more expensive.
Wooden house windows: advantages and disadvantages
Noble material par excellence, wood is still very popular for windows. For what ?
Wood brings a warm and authentic style to your windows.

Wood is a resistant material, especially when it is chosen in certain species or in glued laminate.

Wood exists in different species, allowing you to choose the aesthetic aspect you want.

It has good thermal and sound insulation qualities,

Wooden windows no longer warp under heat.
Wood has a cost that is between PVC and aluminum and we can blame it for its maintenance constraints...
What type of windows should you choose for your new home?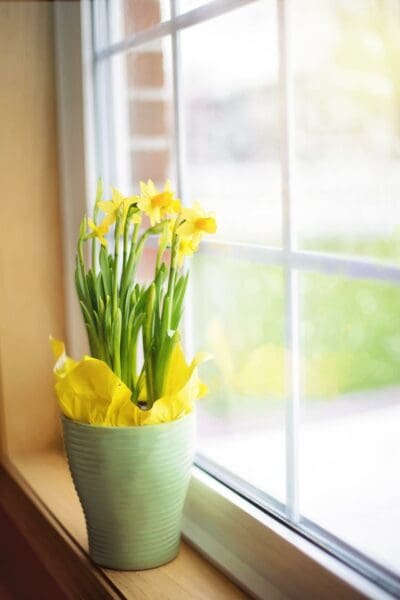 In addition to the material, you will need to define what style of window you want in your home, depending on its use and the room that this opening serves.
The most classic house windows: double casement / casement
The most classic window model is that with single or double-leaf. You can choose it with an inward (French) or outward (English) projection. It allows the addition of rolling shutters, windbreaks and curtains.
Tilt-and-turn / top-hung windows: for small openings
In the "classic" family of casement windows, you can choose, for smaller openings, bellows windows, whose opening is on a horizontal axis and not vertical. They allow, in a small space, not to take up too much space while offering good ventilation and sufficient light. Another choice is the tilt and turn window which, with its handle, allows you to choose two types of opening: casement or bellows.
Sliding windows: for more fluidity
Often much larger than conventional windows, sliding windows or sliding bays allow you to gain in brightness but also in place (since you slide them to open them).
The window with transom: always bigger
The transom is a frame that is usually added above a door or large window joinery. Generally fixed, the transom will further enlarge the glazed surface and therefore offer even more light.
The roof window: when space is scarce
To avoid blind rooms when you do not have enough surface on the walls, the roof window is a perfect alternative. Directly exposed to the sun, the skylight will capture a maximum of light to illuminate a bedroom under the roof, for example.