Bringing light into your home does a lot of good for our health, that's a fact. For this, what could be better than a large bay window running along one of the living rooms. But in which direction should we place it? What is the ideal size? Sliding or pocket? PVC, Wood or Aluminum? Maisons SIC, specialist in new house construction for over 50 years, helps you with its Bay Window Guide.
The 6 advantages of a bay window in your new house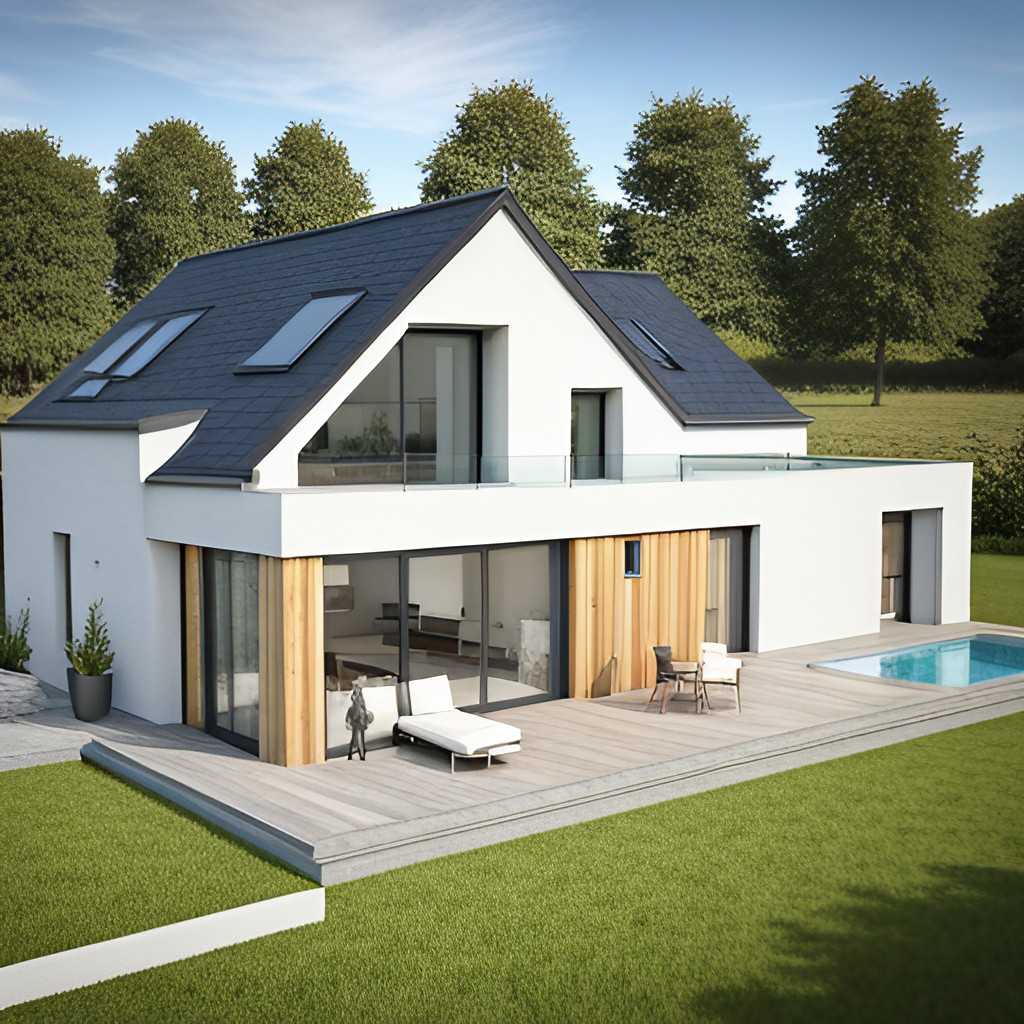 Opting for a bay window when building your new house is a wise decision with multiple advantages: to benefit from a bright, energy efficient, aesthetically pleasing living space that is valued on the real estate market.
Plus, it's almost an "obligation". Indeed, any project conforming to the RT2012 must present a glazed surface area at least equivalent to one-sixth of the habitable surface area (i.e. 1 m² of glazed surface for each 6 m² of living space). This constraint relating to bay windows aims to increase the proportion of natural light in your project.
Are you planning to build your new home? Bay windows are an option to seriously consider. Here's why, according to our guide to better choosing your bay window:
1.Abundant natural light : One of the greatest benefits of bay windows is their ability to allow a large amount of natural light into the home. This not only helps create a brighter, more pleasant space, but also reduces energy consumption by reducing the need for artificial lighting.
2. Panoramic View : Floor-to-ceiling windows offer a panoramic view of the outdoors, which can be particularly pleasant if you have a garden or nature view. It can also help visually expand the interior space of your home.
3. Energy efficiency : With a bay window, you can choose high energy performance glazing. This special glazing helps to effectively insulate the home by keeping heat inside during the winter and blocking outside heat during the summer. This helps reduce heating and cooling needs, and therefore lower energy bills.
4. Modern aesthetic : Bay windows bring a touch of elegance and modernity to any space. They create a feeling of openness and airiness, while offering a breathtaking view of the outdoors. Plus, you'll see in our bay window guide that there are a wide variety of styles and finishes available to match the aesthetic of your home.
5. Increase in property value : Installing a bay window is a wise investment that will significantly increase the value of your property. Well-lit, energy-efficient and aesthetically attractive homes are often more popular on the real estate market. Easier in case of resale or rental.
6. Fluid connection between inside and outside : A bay window creates a soft and fluid transition between the interior and exterior of the house, visually expanding the living space and bringing a feeling of freedom and openness.
French window or bay window: the difference
We are talking here about a guide to choosing your bay window. But what's the difference with a French window?
The main distinction between a French window and a bay window lies in their opening mechanism.
A French window opens like a traditional door, using a handle, while a bay window works with a sliding system. Actually, a bay window is simply a sliding version of a patio door.
Industry experts often use the term "sliding patio door", while the general public prefers the terms "bay windows" or "sliding bay windows".
Each of them has many advantages, which vary depending on several elements, such as cost, aesthetic appearance, flexibility, space requirements, maintenance and durability.
French windows are generally less expensive, easy to install and can fit into smaller spaces. They also offer superior waterproofing.
The bay windows, on the other hand, save space, because they do not encroach on the interior or exterior space when opened. They also offer a clearer view of the outside and bring a modern touch to your home.
Where and how to install your bay window?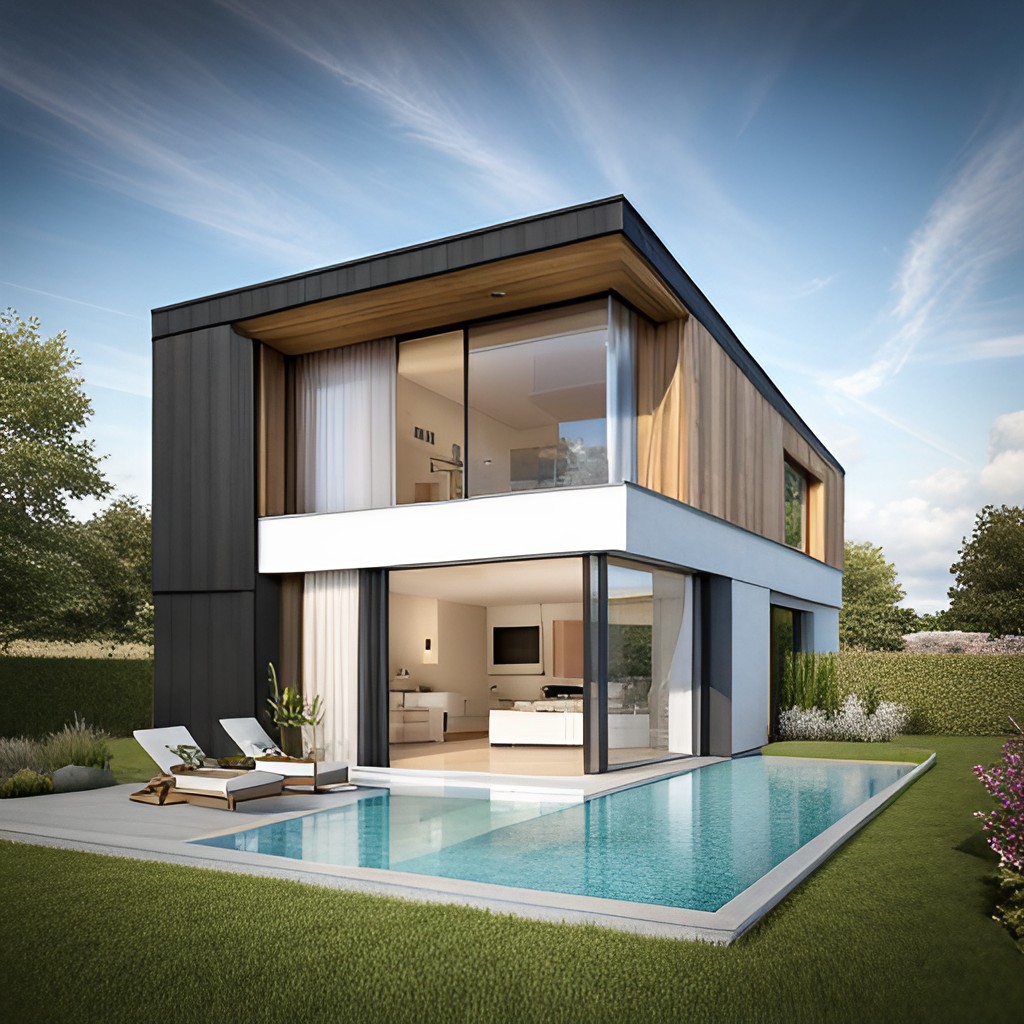 Installing a bay window requires prior consideration of several aspects.
Here are some tips from our bay window guide to help you determine where and how to install your bay window.
Orientation of the house
The orientation of your home is a crucial factor. Ideally, your bay window should be facing south to maximize the supply of natural light in winter. However, it will be necessary to provide sun protection for the summer.
Conversely, a north orientation will limit sunshine, which can be advantageous in warm regions. It is important to consider the climatic variations in your area when choosing the location. Our bay window guide offers detailed advice to help you choose the optimal orientation.
Regulations for installing a bay window
Current regulations must also be considered. Depending on your location, there may be restrictions regarding oblique or straight views of neighboring properties.
The oblique view concerns the diagonal view from your property, while the right view concerns direct vision. Some regulations may require that bay windows do not look directly into neighbors' windows to maintain their privacy.
Be sure to check local regulations and building codes before starting work. Complying with these rules is essential to avoid any future disputes.
Your SIC Homes builder is here to help.
Which room should you equip with a bay window?
Choosing the right room to install a bay window is essential.
The lounge is often the most popular choice because it is a living room where we spend a lot of time. Installing a bay window in the living room brings in lots of light and visually enlarges the space. It also creates a pleasant connection with the outside, whether it is a garden, a terrace or a balcony.
Other parts can also be considered, such as the kitchen or bedroom, depending on the layout of your home and your needs.
For example, a bay window in the bedroom can create a relaxing space with a beautiful view outside. It's important to think about the specific needs of each room before making a decision.
Dimensions and opening of its bay window
What size bay window to choose?
Choosing the size of your bay window depends on several factors.
Our bay window guide helps you: first of all, the space available in the room where you want to install it.
A bay window can be from 2 to 6 meters wide, or even more for tailor-made creations. On average, a bay window measures 200 to 215 cm in height.
In addition, the size of the bay window will influence the amount of natural light who will enter the room.
A larger bay window will allow more light, but will also require more space for the opening.
What opening?
There are several types of openings for bay windows:
Sliding : These are the most common. They are made up of at least two panels, one of which slides over the other. They are ideal for small spaces because they do not encroach on the interior or exterior.
Galandage : This type of bay window slides into the walls, disappearing completely when opened. This allows the opening to be completely freed.
Openings : They open like traditional doors, either inwards or outwards.
fixes : They do not open, are purely decorative and therefore allow the entry of light.
Translation hinges : They combine the advantages of sliding and opening windows. They slide and pivot at the same time for full opening.
The choice of opening depends on the space available but also on your personal preferences.
Also read: Which windows to choose for your new home?
What materials should you choose for your bay window?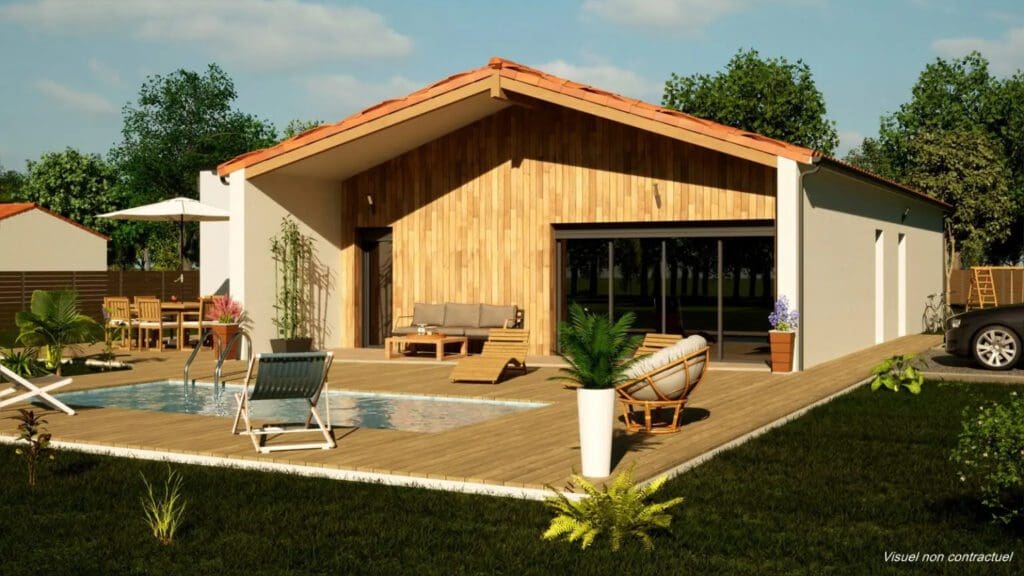 The choice of materials for your bay window is crucial because it will influence the sound and thermal insulation of your home. It is important to consider both glazing and joinery.
To do this, choose a professional partner like SIBA Carpentry, French manufacturer specializing in joinery: exterior and interior joinery for professional installers: doors, windows, swing and rolling shutters in PVC, wood or aluminum.
The importance of sound and thermal insulation
Good insulation is essential to keeping your home comfortable. It will maintain a pleasant indoor temperature throughout the year, reduce outside noise and save money on your energy bills.
Our bay window guide highlights the importance of choosing glazing and joinery offering good insulation performance.
Glazing: sound and thermal performance
There are different types of bay window glazing:
Double glazing : It is made up of two panes separated by a blade of air or gas. It offers good thermal and sound insulation.
VIR (Reinforced Insulated Glazing) : It has a specific treatment which allows it to reflect heat inwards in winter and outwards in summer.
Anti-burglary sound : It is made of laminated glass which reinforces security and sound insulation.
Which joinery to choose for your bay window?
Wood : It is a traditional, aesthetic material offering good thermal and sound insulation. However, it requires more maintenance.
PVC : It is cheaper, easy to maintain and offers good insulation performance.
Aluminium : It is light, durable and does not require maintenance. It is less insulating than wood or PVC, but versions with thermal break are available.
Mixed aluminum/wood : It combines the advantages of aluminum and wood.
The choice of materials for your bay window will depend on your needs in terms of insulation, security, aesthetics and maintenance.
This bay window guide can help you make the right choice.
But call on a professional such as the experienced builder Maisons SIC is highly recommended to benefit from a quality installation.