The wooden house in New Aquitaine is today more than one house built in 10. New Aquitaine is thus the second region of France where the most wooden houses are built *. 4310 wooden houses in New Aquitaine were built in 2018, and this figure continues to climb. Thus the construction of individual wooden houses has increased by 20% in 2018 ! What are the reasons for this success?
Wood, a traditional material in New Aquitaine
Home to the Landes forest, the largest man-made forest in Western Europe, New Aquitaine is the most wooded region in France. From the Basque houses with their exposed timber framings to the carved wooden lambrequins and the delicate ornaments of the beautiful residences of the winter town in Arcachon, passing by the oyster huts of the Basin, it is no surprise that the local heritage architecture showcases wood in all its forms. Today, this tradition is perpetuated and the wooden house is still a dream of the inhabitants.
See our article: Building your house in Gironde, the Eldorado of the South-West
Wooden architecture is highly sought after on the Atlantic coast
« It is in Gironde that we carry out the most construction sites for wooden houses. We have many requests for wood construction in the Bassin d'Arcachon and in the Landes in general. It is a little less in demand in the Pyrenees because the PLUs are sometimes a little more restrictive confirms Cedric Leman, head of wood projects at Maisons Sic, a builder based in the greater South-West.
See our article What are the trends and prices for wooden houses in Gironde? ?
A healthy and pleasant habitat
Today's homes are designed to provide good indoor air quality. Wooden houses in New Aquitaine allow water vapor to pass through their walls and are also equipped with a VMC which evacuates humidity and pollutants outside the housing.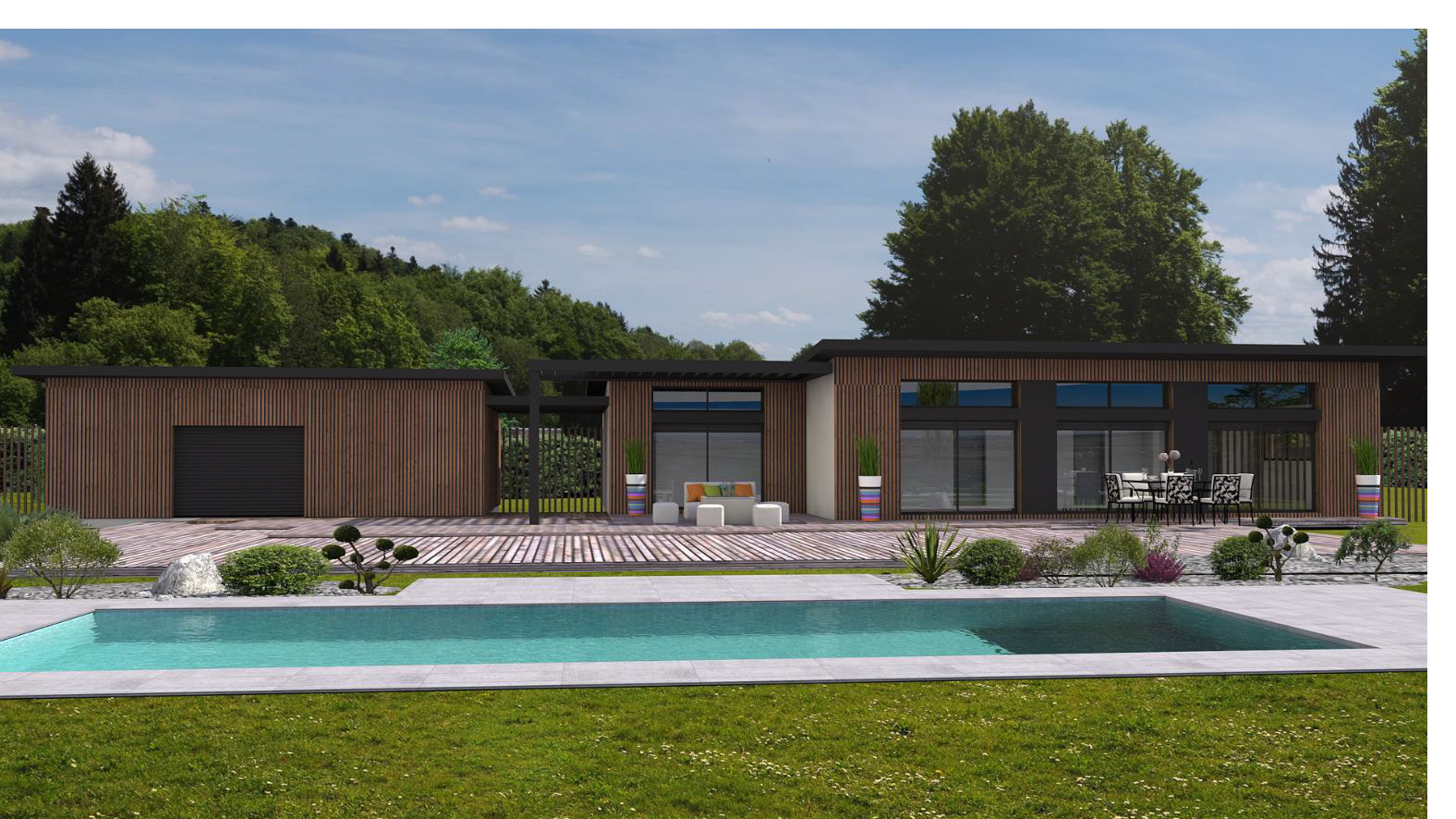 An economical house
The wooden house in New Aquitaine is generally very well insulated and designed to limit thermal bridges. " At Sic houses, there are two insulations. one inside the wood wool frame and a second inside the frame behind the vapor barrier. Thanks to these two insulations the house is protected from outside noise such as cold. "says Cedric Leman. As a result, these houses, which comply with RT 2012, consume very little energy for heating.
An ecological material
What material other than wood is able to meet our aesthetic desires as well as our technical and environmental needs? " It is time in France that we value the advantages of this material. Wood is a natural and renewable material that has unparalleled characteristics. In the next thermal regulation (RT2020), it is a question of taking into account the carbon footprint of construction. No other material equals wood and its carbon footprint to 0 enthuses the head of wood projects at Maisons Sic.
The wooden house in New Aquitaine reduced lead times
The speed of construction adds to the popularity of the wooden house. But beware, the assembly is certainly much faster, but there are incompressible delays, such as administrative delays and the finishing work among others. " In fifteen working days, a house is out of water and out of air after the slab has dried. On the whole construction, I generally save 2 to 3 months. ».
Modern houses
Wooden houses lend themselves to all volumes, from the most audacious to the most traditional. In terms of trends, flat roofs are as attractive as houses with more classic volumes. In terms of exterior finishes, wood often likes to appear in cladding, but the wooden house can be discreet. The trend is to mix a coated finish and a wood finish. " In our catalog, everything that is done in traditional can be done in wood. We thus have a catalog of 30 to 40 wooden houses. Models that we adapt to everyone's tastes since we manufacture essentially to measure", specifies the head of wood projects at Maisons Sic.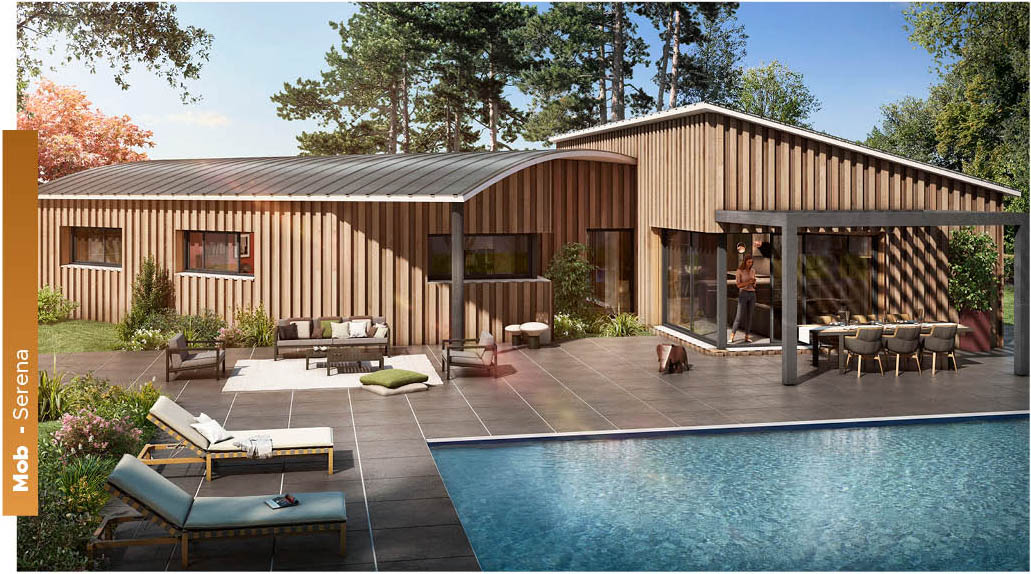 Specialized and passionate builders
Wood construction is often a matter of enthusiasts. To choose your builder in New Aquitaine, it is better to call on a company that knows the local market well, that has seniority and choice and that does not use subcontractors. " I don't think we have many competitors. Very few individual home builders are structured the way we are, without outsourcing. Maisons Sic has embarked on wood construction twenty years ago. In our production tool, the Siga in Villeneuve sur Lot, we manufacture all the frames, trusses, frameworks, etc. We have all the other teams in-house (plumber, electrician, mason, etc.) ».
The wooden house in New Aquitaine is not much more expensive
When buying, a wooden house in New Aquitaine is a little more expensive than the same model in the traditional version. " When the traditional announces 1400 euros per m2, I am at 1550 or 1600 », Details Cédric Leman. At Maisons Sic, most of the wooden houses sold cost between €170 including tax and €000 including tax excluding land for surfaces of nearly 200 m000. The first models like the MOB120 start at 2 euros.
In addition, the other advantages of the wooden house must be taken into account. This is delivered much faster which avoids some rental costs. In the long term, it also saves energy and is therefore generally more economical to use.
An architecture that appeals to all audiences
Today, wood construction in New Aquitaine appeals to everyone, young people and retirees alike.
"Fifty-somethings who have already had several houses and now want to have the house of their dream take the plunge more often. We also have a very young clientele interested in the performance of this type of construction".