A house in Mont-de-Marsan, Landes prefecture, means choosing a small town where life is particularly good. Dax, a spa resort much appreciated for its calm, is also a wise choice for building a house. Maison SIC, builder of individual houses in the Landes, presents all the advantages of Dax and Mont-de-Marsan, two warm and dynamic towns.
Les Landes, the choice of space, price and accessibility to build your new house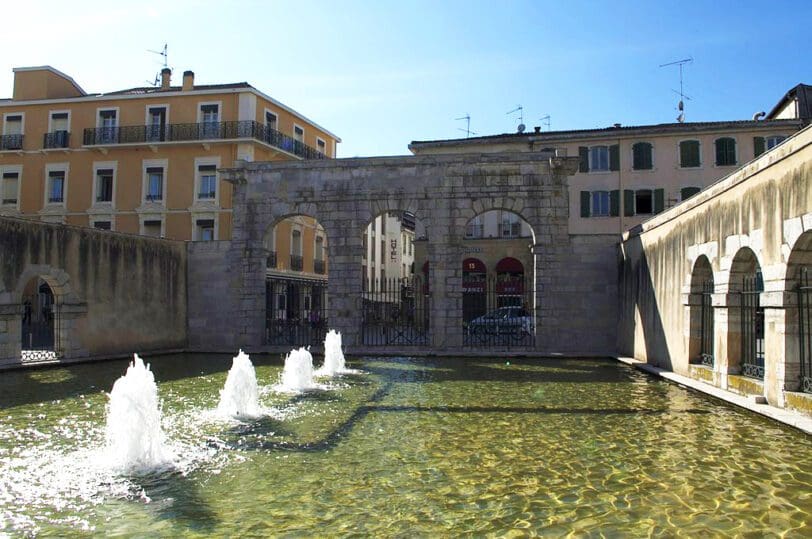 We talk about it in "Why build a house in the Landes?" : between an enchanting coastline, abundant countryside and attractive towns, the Landes has no shortage of advantages for building a house there.
Landes is the second largest department from the southwest, after the Gironde. There is therefore plenty of land and plenty of room to build a beautiful new house. The price trend being downward, it is possible to obtain a beautiful piece of land at a very good price. The average price would be 80€/m2, with disparities depending on the approach to the Atlantic coast.
If the department is ideal for all those who love calm and serenity, wide open spaces, wide Atlantic beaches, it is also recommended for all those looking for dynamism. Indeed, large cities are modern and attractive. Inland, prices are more attractive. And Dax and Mont-de-Marsan remain safe bets.
Having long suffered from an image of a "remote corner", the Landes are now just as easily accessible by train (a short hour between Dax and Bordeaux for example) as by car, via its many roads.
Choose to build your modern house in Dax for the dynamism of its environment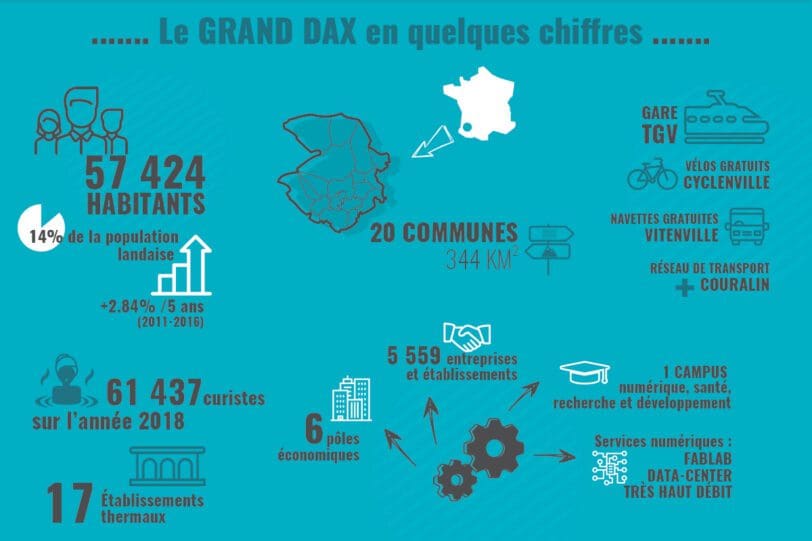 Credit © Grand Dax communication department
Enjoying a privileged location between the ocean and the mountains, Dax is not just a town for people taking the waters, even if its thermal attraction has not diminished over the years. Dax also benefits from a national reputation, for its festivals, its gastronomy, its rugby culture and its remarkable quality of life.
The public services there are of very high quality, with childcare facilities, schools for all ages, services for seniors, the Sud Landes hospital center and numerous specialist clinics.
A true digital territory, Dax is structured around a Public Interest Group, Pulseo dedicated to digital transition and innovation, a Fablab, a collaborative digital prototyping workshop, a data center classified tier III and a school of computer engineering deemed.
Dax is also the 1st economic territory of the Landes. A real vector of dynamism, Grand Dax has a rich economy of more than 5560 companies and establishments (mainly tertiary).
Accessibility: a great advantage of Dax and Mont-de-Marsan for building a house in the Landes
The Landes clearly made the 2000s those of accessibility. To the delight of the new inhabitants who settle there and come to build a house around Dax and Mont-de-Marsan, two perfectly accessible towns.
Indeed, 3h20 from Paris thanks to its LGV station, Grand Dax has a strategic location, in the heart of New Aquitaine, close to Bordeaux, the Atlantic coast and the Spanish border. Its meat pie connections are numerous (at the junction of the A 64 motorway and the 824 departmental road and at the air level, the airports of Pau, Biarritz and Fontarabie (St Sébastien – Spain) are very close.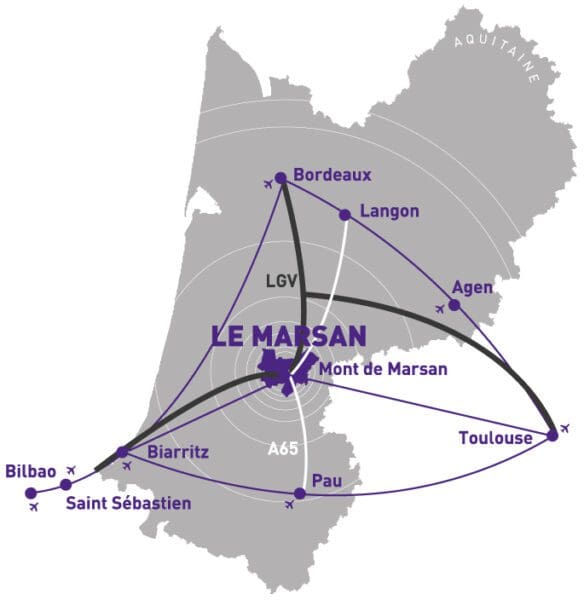 In terms of accessibility, Mont-de-Marsan, the prefecture of Landes, allows you to travel throughout the South West as shown this map of Mont-de-Marsan Agglo. From the center of Mont-de-Marsan, you are only a quarter of an hour by car from the Landes forest, an hour from the wild beaches of the Atlantic Ocean or the Basque Country, an hour and a half from Bordeaux, or the Pyrenees, their tracks and their hiking trails.
A house in Mont-de-Marsan, for a sweet life in the heart of the Landes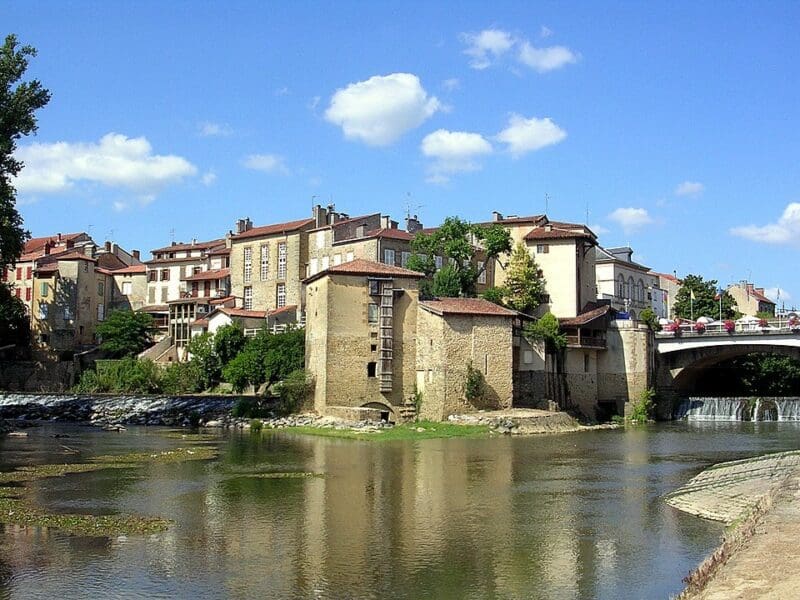 Mont-de-Marsan is one of the cities and villages of France where life is good. 3rd most pleasant city to live in its department (out of 327), Mont-de-Marsan is a city where it is good to stroll, where you can discover the surrounding nature, a jewel of culture and heritage in the heart of the Landes forest.
It is easy to be seduced by this city of "good living", with three rivers, a leading tertiary and administrative centre. This city on a human scale offers all the facilities of a large city: media library, cinema, shows, public services, shops and also parks and floral arrangements, recognized by the "4 flowers" ​​label. City of sculpture, with a rich architectural heritage, it is a dynamic city. One thinks in particular of one of the hundred most beautiful markets in France for the authenticity, the variety and the presentation of the products, which takes place place Saint Roch twice a week.
—
Want to build a house around Mont-de-Marsan or Dax?