Two-storey house or single-storey house? The question arises for all those who decide to build their detached house. If we know reasons to build a single storey house, what are the main advantages of building a two-story house? SIC houses, specialist in the construction of individual houses for 50 years, answers you…
The aesthetics of a two-storey house: an incomparable asset
According to a recent survey by ForumConstruire.com,59,3% of French people would prefer to build a single-storey house. A very small advance of the single-storey house over the two-storey house which is surely explained by its absence… of a floor! Indeed, people who are a little old or have young children sometimes think that it can be a bit complicated to live with a staircase in their house.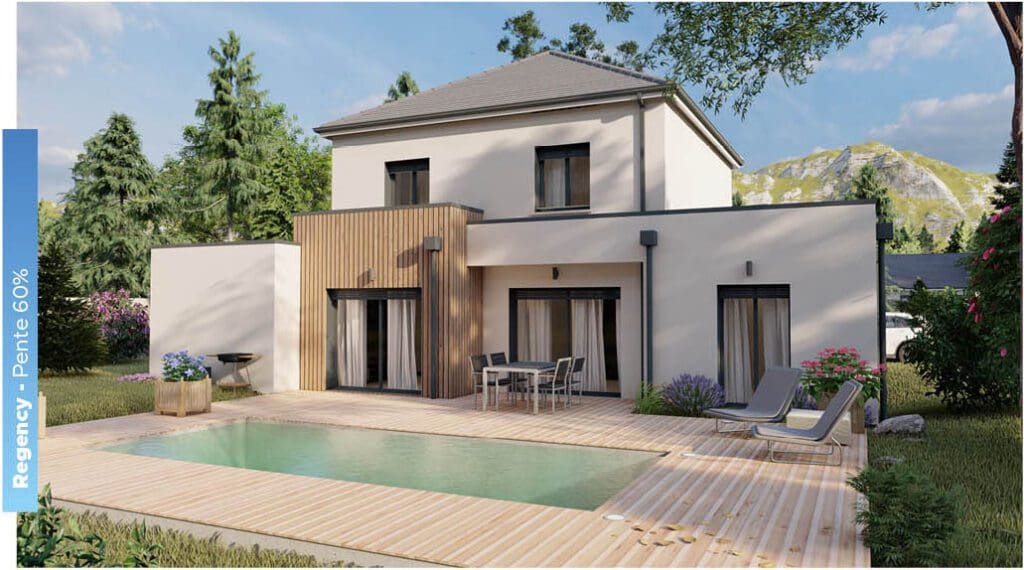 Certainly, the single-storey house is ideal for people who have difficulty moving around. But what better aesthetic choice than that of the two-storey house. The interplay of volumes and the gaps between facades, as on the Regency house Slope 60% that Maison SIC offers, offers a resolutely contemporary and/or plush appearance that offers a magnificent aesthetic on the outside and many different spaces on the inside.
It is also a very interesting choice when you have a small plot in town. This type of house will make it possible to afford larger living spaces than on a single-storey house.
Building a two-storey house: a more economical choice than a single-storey house?
Why does this turn out to be, in the end, a more economical choice? On purchase, as part of a construction, the single-storey house will require less material and therefore it can be less expensive. But the two-storey house will require, for a larger living area than a single-storey house, a smaller plot. So, in proportion to living space, the two-storey house will turn out to be less expensive than the single-storey house.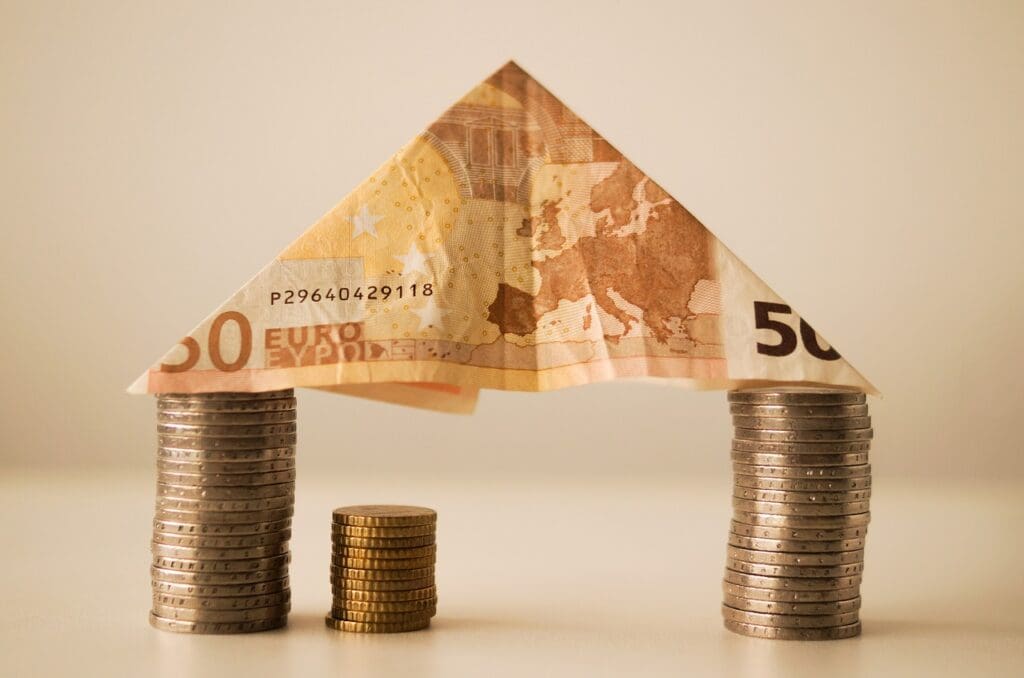 The two-storey house can also accept more complex land constraints than a single-storey house. Land that is too sloping will thus be able to accommodate multi-storey housing more easily than a single-storey house.
Benefiting from more glass surfaces, the two-storey house will offer you better sunshine in your home, which can have an impact on your energy consumption, especially if you opt for the installation of photovoltaic panels to use solar energy. .
Create a real sleeping area (and a better separation of living spaces)
It is the choice of those who wish to have separate living spaces, often as a family. Having all the rooms on the same level, in a single-storey house, has a major handicap: a strong lack of privacy and calm. Even if the house is very well soundproofed, the single storey house imposes a community life. This is not the case with the two-storey house. Often, people who choose this construction of house will create on the ground floor the spaces of kitchen, living room, dining room (even a guest room or an office if the space allows it). And upstairs, they will choose to create a sleeping area with the bedrooms and bathrooms, dressing room. This strict demarcation and separation of living spaces will thus allow parents, for example, to entertain on the ground floor without in any way disturbing the sleep of their children upstairs. With good insulation of the floor (something easy to plan in advance when you build your house) each room benefits from the greatest calm.
A two-storey house: the assurance of an outdoor space and/or a beautiful view
A two-storey house will take up less space on a lot, because of its double living area. This can then allow you to create a real garden all around your house, a very pleasant piece of nature in all seasons, or even a terrace or the installation of a swimming pool. Since confinement, the outdoor space has been the dream of a large majority of French people. In 2020, a survey of Poll&Roll pointed out that 20% of French people now wanted to change housing. But also that one in three people wanted to move into larger accommodation, and 3% dreamed of having an exterior: balcony, terrace or garden.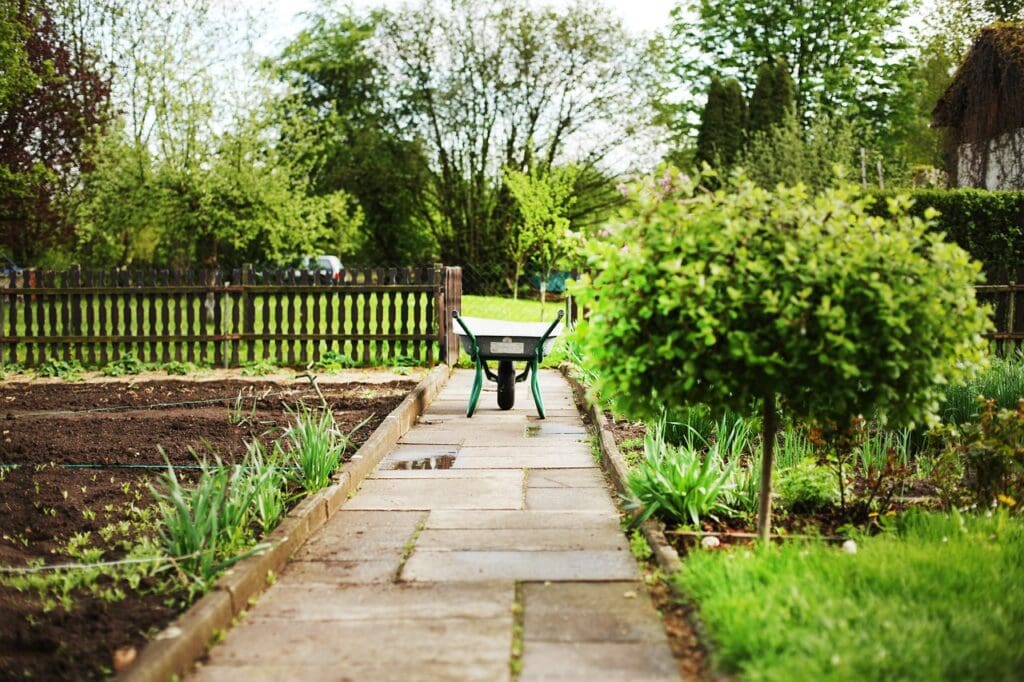 The other big advantage is the view. By gaining height, you necessarily go even further and offer all the rooms on the 1st floor more sunshine. A guarantee of well-being and comfort, this additional brightness is an undeniable asset of the two-storey house.
Larger living area
The main advantage is most certainly the large living area. Indeed, the construction of a two-storey house makes it possible to rationalize the occupation of the ground. You will be able to afford more square meters of living space on a small area of ​​occupied land. This is why the two-storey house is the priority choice when building a house in town: the gain in living space.
—
Contact us for building your two-storey house.