Building a detached house for the elderly, dependent or disabled has many advantages. Unlike the development of an old house, the construction of a modern house allows you to arrange the interior from the start to adapt it to the specific needs of an elderly person. SIC houses, a specialist in the construction of single-family homes for 50 years, gives you some tips for living a comfortable retirement in a house that is easy to live with on a daily basis.
Why think about the layout of your individual home for the elderly?
A detached seniors' home is a dwelling designed to provide care and support for seniors. Detached homes are designed to provide a safe and comfortable environment for those who cannot live in a more traditional environment, such as nursing homes or residential complexes for the elderly.
It is therefore essential toadapt the interior and exterior layout the specific needs of the elderly, dependent or disabled. Furnishing a home for the elderly or those with limited mobility is an important process that can help provide them with a safe and comfortable living environment. It's about making improvements to the layout of the house right from the start. There are many different items that can be added to a home to make it more accessible and more accommodating for people who have difficulty moving.
The interior fittings of a detached house for the elderly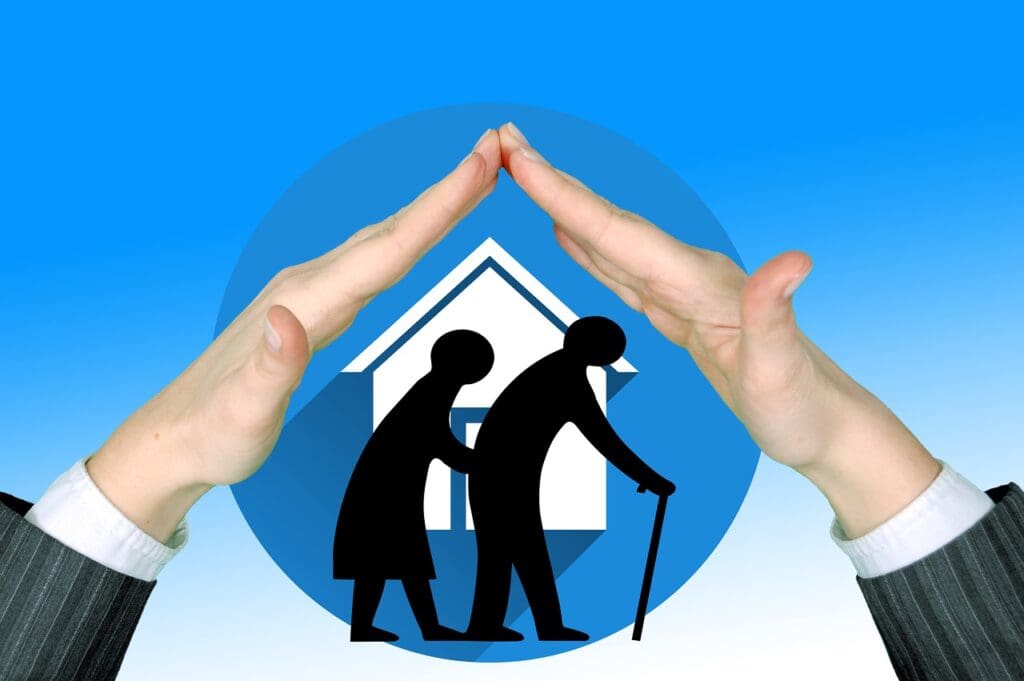 Furnishing a home for the elderly or those with limited mobility can help ensure a safe and comfortable living environment. There are many considerations to take into account when designing a home for meet the needs of people with special requirements. One of the most important features is to provide easy access throughout the house; this includes doorways and hallways wide enough for wheelchairs, as well as stairs with ramps on each side.
Rule number one of the development of a home for the elderly: space and more space!
When building a detached house for the elderly or people with reduced mobility, it is important to clear all the spaces. In the case of a disabled person in a wheelchair, it is necessary, for example, to provide sufficient turning space in all rooms and corridors. For this, count 75 cm wide and 1,25 m long in the corridors to maneuver in complete safety. The doors must have a width of 90 cm.
Since many seniors have difficulty reaching higher or lower surfaces, it is important to install adjustable counters, as well as light switches, thermostats and other appliances at an appropriate height.
The main interior fittings of a detached house for dependent people
Among the main adaptations of the interior layout to take into account when creating the construction plans for your detached house, we must think of:
Organize spaces adapted to reduced mobility

Install wall handles and access ramps

Choose suitable furniture and equipment

Install outlets and switches within easy reach

Set up accent lights to guide people through hallways and rooms

Install security bars in bathrooms

Add accessories to facilitate the autonomy of the elderly (remote controls, cordless telephones, etc.)

Install mirrors at eye level to allow the elderly person to dress and comb their hair more easily

Adapt the color of the walls to create a warmer and more welcoming environment

Install safety devices to prevent falls and injuries (safety gates, motion detectors, etc.)

Set up alert systems (telephone, alarm, etc.) to warn in the event of an emergency.
Which floor(s) to choose in a detached house for the elderly?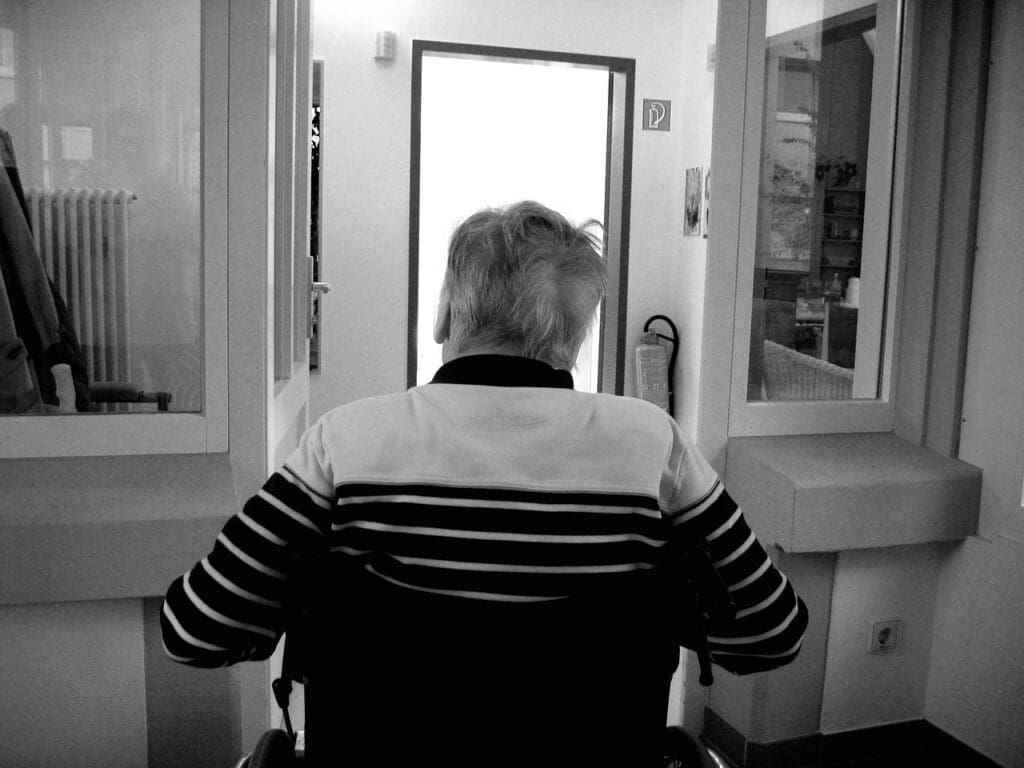 When it comes to seniors' homes, the best floors for them should be designed with their safety and comfort in mind. Depending on the needs of the resident, some features may be more important than others. For example, if a resident is particularly prone to falls, a flat, non-slip flooring material is essential.
When choosing materials for floors for the elderly, it is important to consider factors such as durability, maintenance requirements, noise levels (to reduce disturbance from foot traffic or pets) and slip resistance. In general, hardwood flooring offers good durability and easy maintenance, but it can be quite slippery. It is therefore an ideal choice for people who do not need extra help to move around. Carpet cushions feet and aids mobility, but may wear out over time with regular use; this type of flooring can be a good option for people who are more mobile but still need extra support to move around. Non-slip vinyl flooring are available in many different colors and textures and offer slip resistance as well as visual appeal. This type of siding is often ideal for seniors who want a modern aesthetic while remaining safe in their home environment.
What lights in individual homes for the elderly?
In addition to choosing the right type of flooring, seniors living in homes must also have access to adequate lighting throughout their living space. This includes adjustable ceiling lights which provide clear illumination without glare or shadows. Task lighting near desks or work areas will also help seniors move around safely at night, without the risk of tripping or falling due to poor visibility. In order to avoid any problem, install motion sensor lighting, in corridors as well as outdoors, can also be very useful.
The bathroom, the centerpiece of the layout of a home for the elderly
Installing grab bars near toilets or showers can provide them with stability on both sides of tubs and showers and help them move around in bathrooms where wet surfaces can cause slips and falls. The angle of the ramp should be carefully considered when planning its installation; it should be gradual enough for people with reduced mobility, but not so steep that it becomes dangerous. Handrails can also be fitted along ramps so users have something sturdy to hold on to when using them
If there are walk-in bathtubs for those who prefer baths, the installation of a large walk-in shower, with a non-slip mat and a special seat, can be a great idea.
The exterior design of a home for the elderly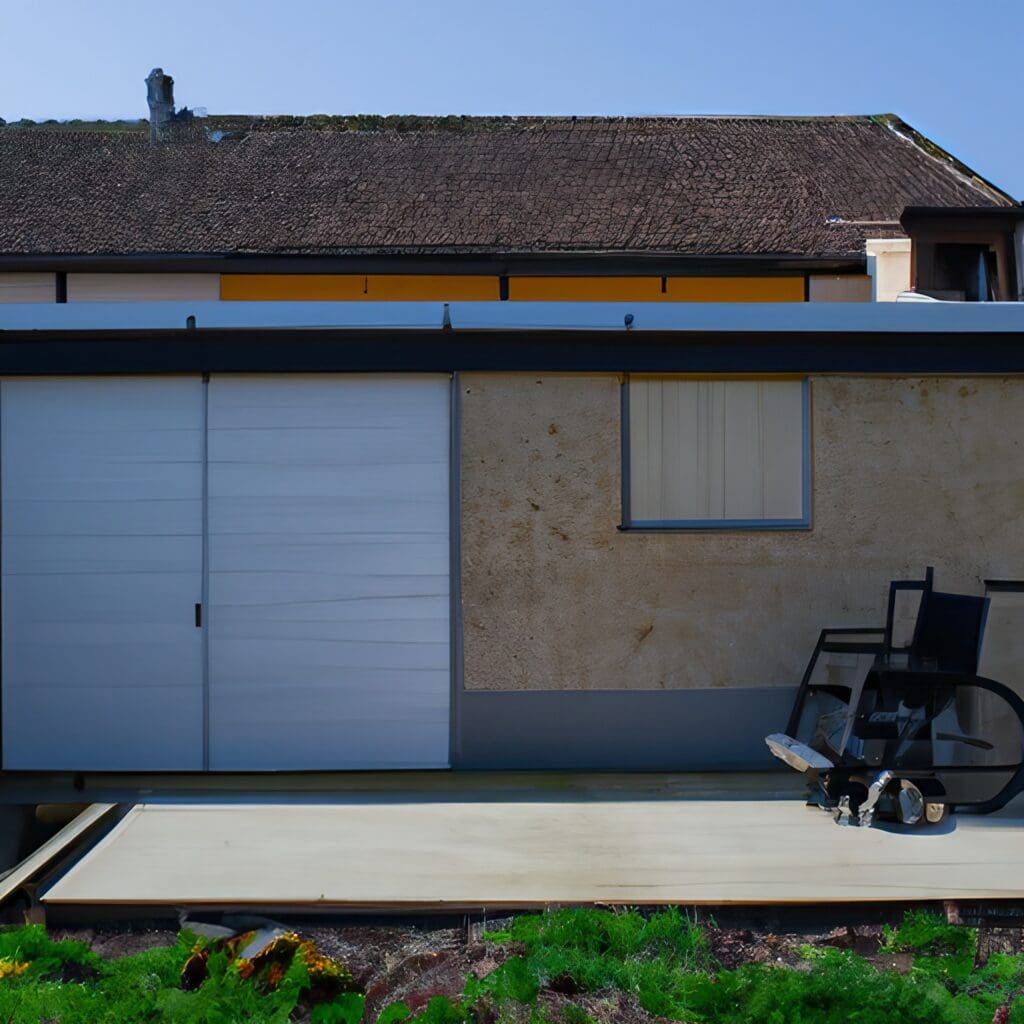 The outdoor space must be easily accessible in a house for people with reduced mobility. The installation of bay windows flush with the floor will then allow a person in a wheelchair to pass through, while preventing children or adults from falling.
We can also think about creating paths with suitable non-slip surfaces that cross the garden, without steps or edges that could slow down the movement of a wheelchair.
Finally, for gardening fans, raised beds avoid all the problems of stooping.
—
To build and design your home for the elderly or people with reduced mobility, call on the professionals from Maisons SIC.