Exterior coverings, called siding or cladding, help protect homes. But they also have, today, a strong aesthetic character and exterior facings are making a great place in interior decoration. SIC houses, specialist in the construction of new houses, tells you more about current trends in cladding and siding.
Cladding and Siding: what is it exactly?
A facing is "the visible surface of a work of masonry, cut stone, concrete, etc." (Larousse). In architecture and construction, the facing designates "the visible part of a material or of any work of carpentry or masonry, etc. The facing also designates the outer surface layer of a building" (Wikipedia). Siding is often associated with stone.
We speak of cladding to designate the outer surface layer of the building, usually made of wood, metal or composite materials.
One of the main differences between these two exterior coatings? The cladding is done by the roofer, the facing is done by the mason.
Outdoors: advantages and disadvantages of wood siding / cladding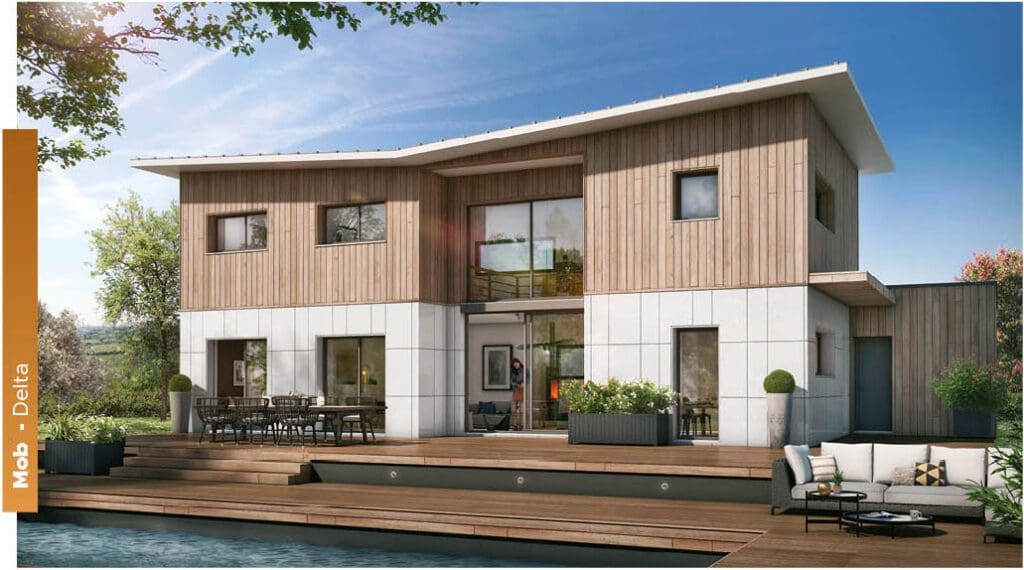 When we talk about cladding, we often associate this with wooden cladding, which is very fashionable at the moment. Wood cladding is very popular for its aesthetic appearance that is both modern and warm and the possibility of choosing a more or less dark species. A living material, wood also has the quality of evolving and changing color over time, depending on its nature.
Apart from the obvious aesthetic aspect, wood cladding, when combined with exterior insulation, will improve thermal insulation, thus meeting current thermal requirements (in particular RT 2020 for the construction of new houses). By effectively filling the cracks in the exterior facade, the wood cladding will eliminate the famous "thermal bridges" which lead to significant energy losses.
The only small constraints of a wooden cladding are related to maintenance. If you live in a rainy region, you will need to anticipate the risk of mold (especially if your facade faces north) and apply the appropriate treatments to the wood. Same thing for insect contamination, it is important to think about it and to treat the wooden boards before laying them. And it will surely be necessary to maintain the appearance of the wood with oils or stains, if you want your facade to remain beautiful for as long as possible.
The different wooden claddings
You can choose your wooden cladding according to the "family" of this material. We then have the choice between 3 main categories of wood:
Resinous wood (pine, spruce, Douglas fir, etc.): very affordable in terms of price, it requires autoclave treatment in order to be able to resist bad weather and humidity.

Exotic wood (ipé, teak, mukulungu: quite expensive, it is a durable and resistant wood, with fairly bright and frank colors, which holds up well over time.

Thermo-heated wood: it is rot-proof wood, from which almost all humidity has been removed thanks to heat treatment (200 to 270°). This avoids any chemical conservation treatment.
Discover all the houses with wooden cladding from Maisons SIC HERE.
PVC, Composite, metal: cladding is diversifying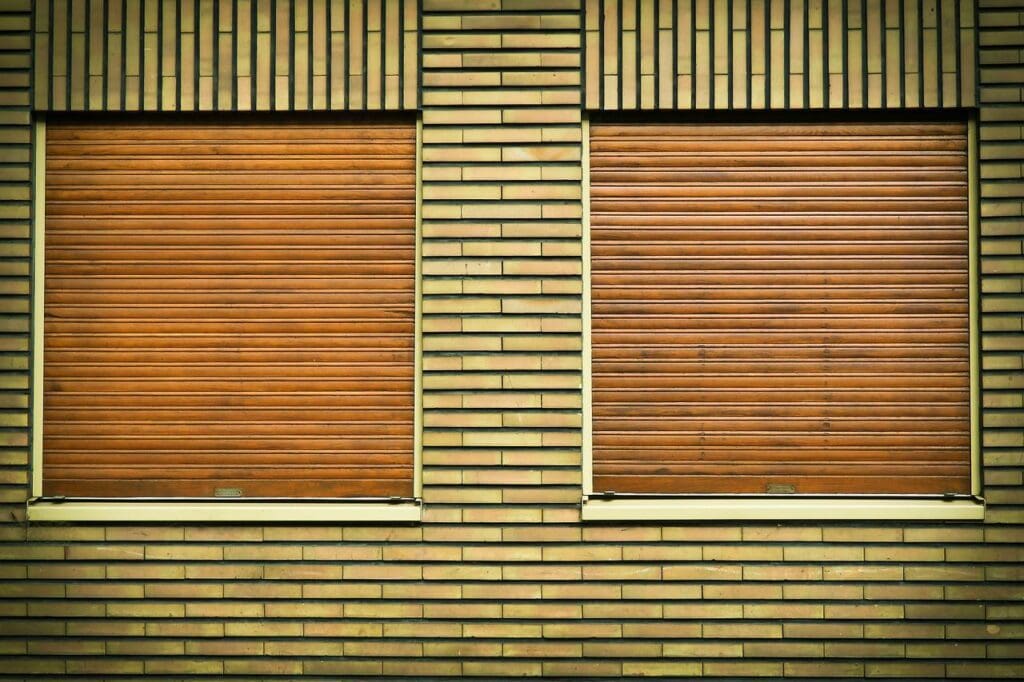 There are also claddings that are not made of wood. Among the most popular, siding / cladding in metal, composite, PVC, resin.
The metal cladding is most often composed of zinc. A very aesthetic and modern material, with an industrial side. In terms of technical characteristics, zinc (which must also be regularly maintained so as not to tarnish) is resistant to corrosion and temperature variations and can be used as insulation if it encloses the insulation between two layers.
Resin and PVC cladding virtually maintenance-free. It can imitate the appearance of various other materials (including wood) and has a whole range of colors. PVC is slightly less expensive than resin but may prove less durable.
Composite cladding has many advantages: perfect imitation of all natural woods, composite wood is fully recyclable, requires no maintenance, has a long lifespan, high resistance to bad weather. But it turns out to be a bit expensive.
Inside, the stone of the facing seduces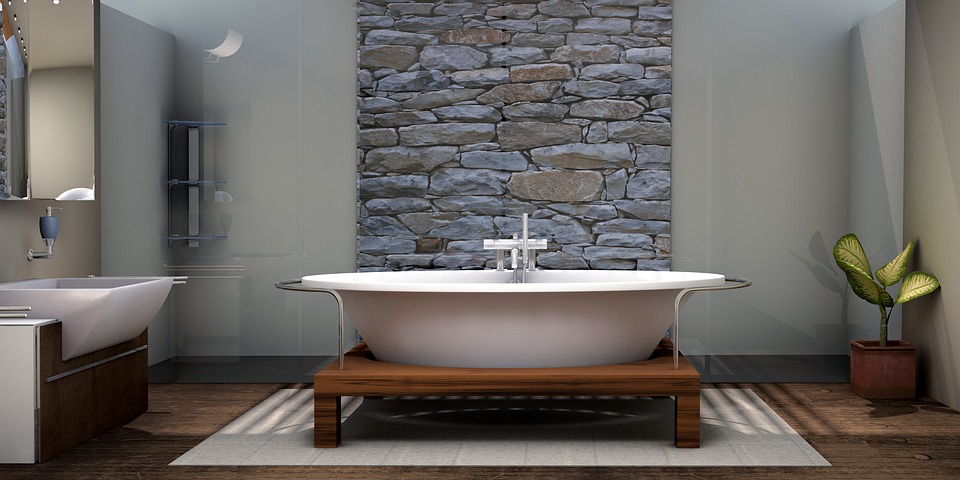 Natural stone facing slabs are more and more popular for exterior facades with an authentic and warm appearance. Outdoors, it will make it possible to completely redo a defective facade wall, at a lower cost and easily. In addition, the natural stone facing gives relief to your exterior, is resistant to bad weather and years and requires very little maintenance. Indeed, the models of facing stones in natural stone borrow some characteristics from the concrete versions. This is particularly the case for their level of optimal resistance against frost.
But the great novelty is the use of facing stone in interior decoration. Very easy to install, the facing tiles will give a room with smooth walls a real character, faithfully imitating traditional stone walls. the choice for facing stones is diverse and varied and all models are offered in the form of plates. Offering a warm appearance to any living room, natural facing stone can be used to dress a wall at a lower price. And the facing plates are very easy to install.
Brick: indoors and outdoors for a modern and warm facing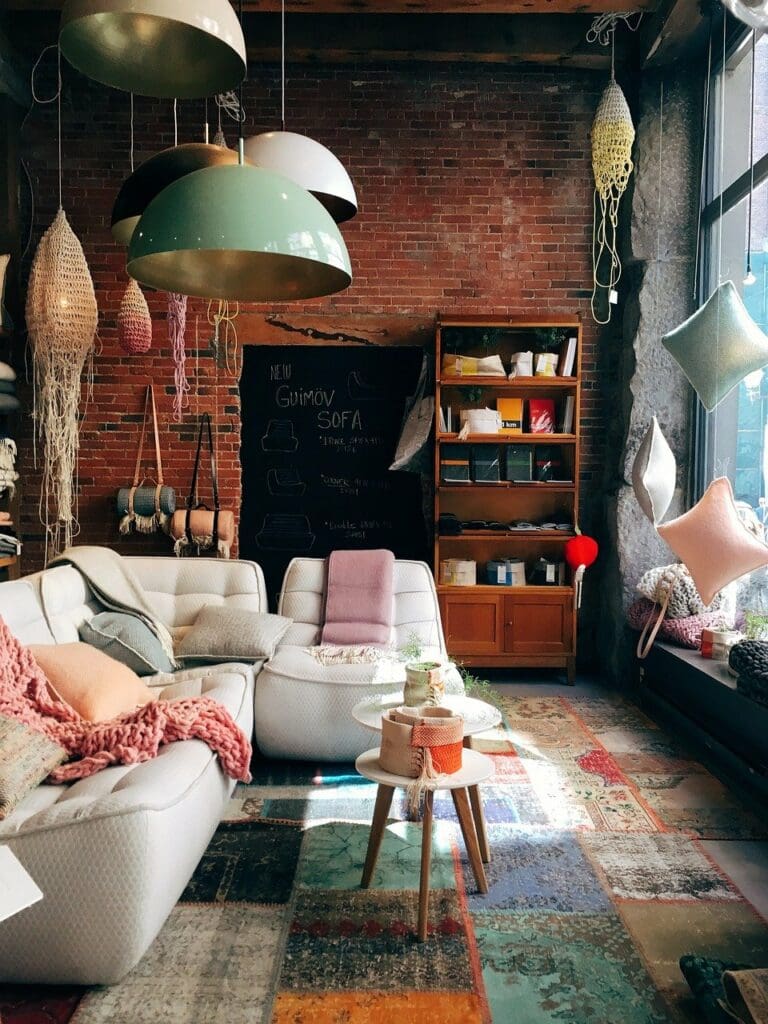 If the natural facing stone is very popular, the brick also has its followers. While natural stone will bring a "traditional", zen and natural side to an interior as well as an exterior, a red brick facing will offer a modern and industrial side both inside and outside. It can also make it possible to recall the walls of northern France or the city of Toulouse. The terracotta brick offers a very decorative facing, resistant to bad weather.