Make his new house plan, it also means taking into account its exteriors. Orientation, layout, arrangement and choice of furniture, the garden is imagined at the same time as the interior of the house. Objective: to create a welcoming living space where each area invites discovery. How to anticipate the design of its exteriors when we build? How choose garden furniture who will enhance your outdoor spaces? Sic houses helps you take stock.
What spaces should be provided in a garden?
Build your house, it is often dreaming of a welcoming garden which would constitute a new living room. However, once settled, it is often not easy to plan ahead. To fully enjoy your exteriors and choose the ideal furniture, do it plan of your garden and design areas dedicated to your activities. Would you like a shady corner to read? A spot in the sun to tan? A nook to have an aperitif in summer? A large table for entertaining? How many people do you most often welcome? Would you like a table with an extension? Large sofas or small armchairs? Will additional furniture be necessary? All these questions are essential in order to assess your desires and needs. When all the steps to lay out your garden at the time of construction have been followed, it will be easier for you to do the new house plan, your garden and to look for the furniture that goes with it.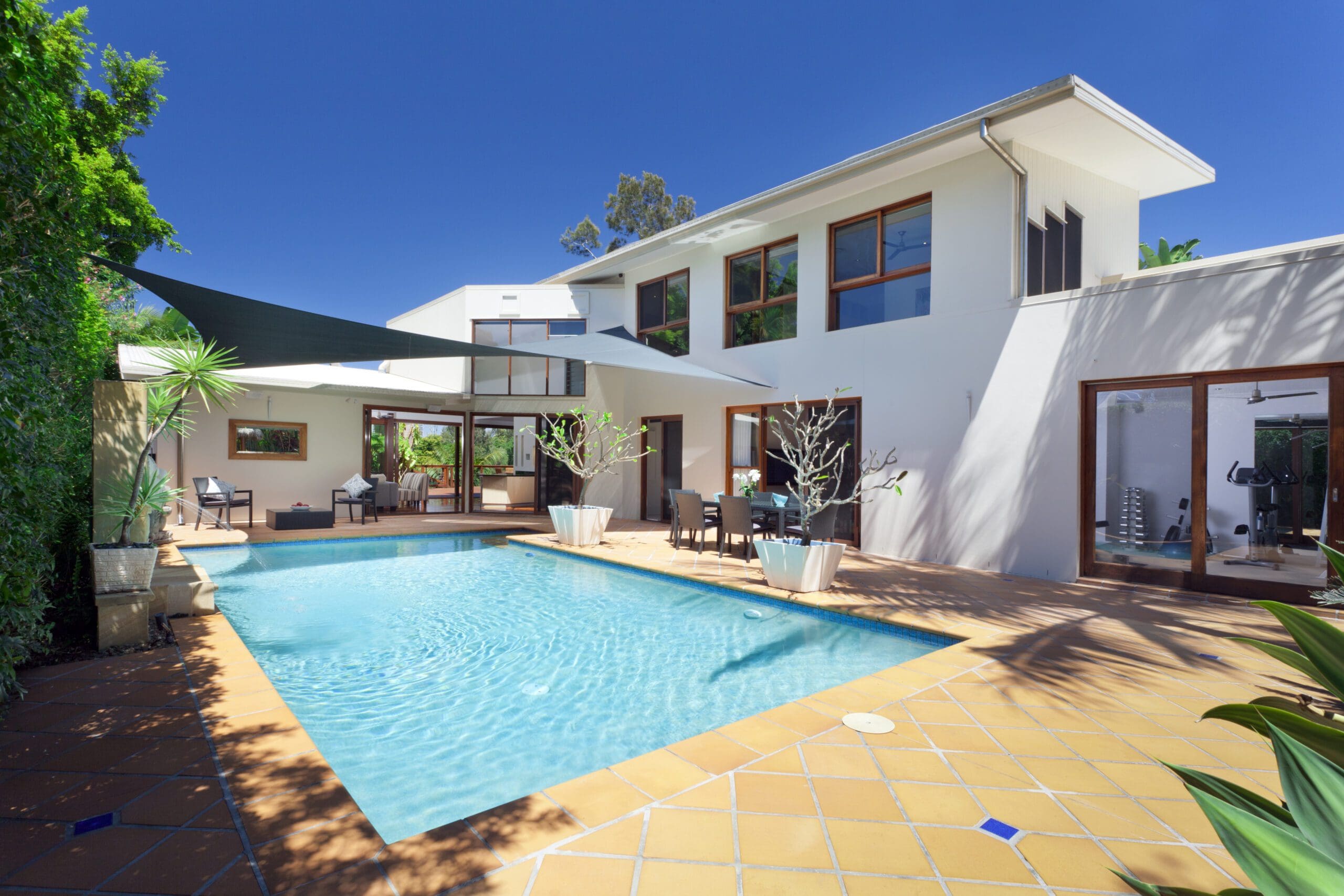 House and garden plan: estimate the space
Once these different areas have been planned, take the time to measure and evaluate your outdoor space based on the plan created with your individual house builder. It is crucial to know the dimensions of your terraces, of the turn of the swimming pools or garden to avoid buying furniture that does not fit properly. In addition, take into account the particularities and assets of your garden. L'orientation areas, shaded or sunny corners, prevailing winds will allow you to position each corner and define all the accessories (sun visor, privacy screen) that you may need.
To go further, discover the 10 advantages of a terrace in the South in Gironde.
Garden furniture: a question of style
Le garden of the new house, must harmonize with house style that you have chosen, the shutter color, of the portal, of fences. Do you want a modern and minimalist, rustic and natural look, or perhaps a mix of styles? Harmony with line of your house is essential to create a coherent atmosphere. Also think about the connection between interior and exterior, because thelandscaping your garden will form the landscape visible from your house. Finally, the choice of furniture is also made according to the overall cost of exterior design planned.
What garden furniture is essential?
Entertain and relax in the outdoor lounge
On terrace main or a secondary terrace, near the swimming pools, under a tree, or a pergola, the lounge area will be the place where you have an aperitif with friends. To arrange it, you must provide furniture suitable for the number of people you wish to receive as well as a sufficiently large space to place it. It will be a flat area, sunny in the evening to enjoy it all year round and sheltered from the winds. A west orientation is often preferred to benefit from the last rays of the sun of the day.
To arrange it you must also provide: solar protection, windproof solutions, a garden Lounge, with coffee table and chairs and/or sofa and why not a brazier to extend the pleasure in winter. You also have to think about the power supply of this garden area, as well as tolighting.
Time for relaxation
Le garden furniture is constantly evolving. Creators compete in inventiveness to create relaxation areas always more tempting. Garden beds, swing, hammock, floor cushions came to join the traditional chaises longues. Under a tree, near the swimming pool, in the middle of the garden, or in a nook in the middle of the vegetation, these relaxation spaces are accompanied by a coffee table to place your book, or the bottle of water but also parasols , or vegetation to be able to enjoy a rest without sunburn!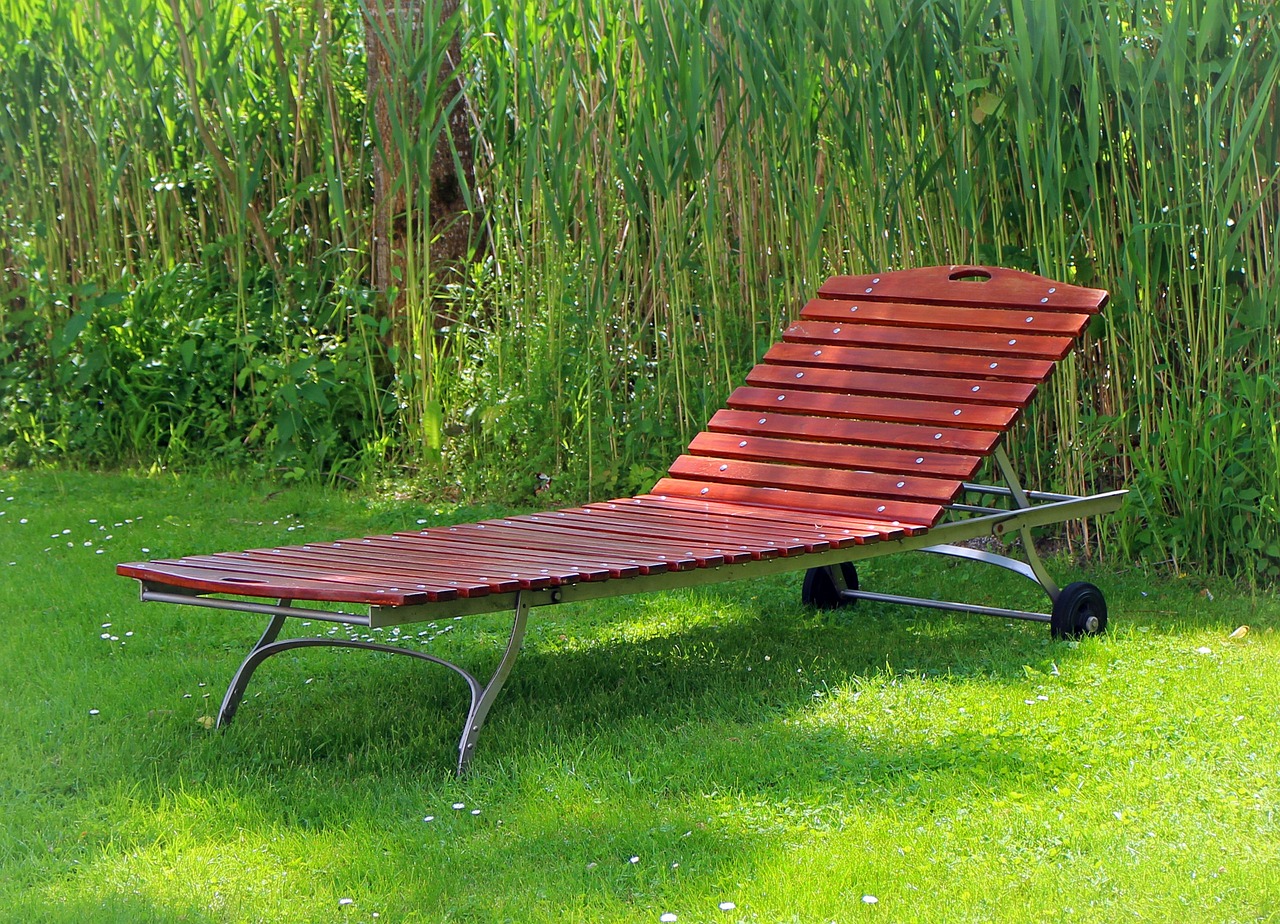 New house: How to plan the garden table?
It is the essential space for any home. Located near the kitchen and on a flat area, usually a terrace. Measure your outdoor space to determine the maximum size your table can be. Make sure there is enough space around the table to allow comfortable circulation.
Prefer a round table for conviviality, rectangular tables or square are ideal for longer, narrow spaces. Make a mix of the two with oval tables which combine the friendly look of round tables with the extra space of rectangular tables.
Pergola, offset or central parasol, shade cloths, blinds or vegetation will necessarily accompany the dining area, like the lighting.
Which cushions for my garden furniture?
Cozy, warm, the cushions decorate all the seats and are a warm touch to your garden furniture. They are chosen sober for a calming atmosphere, but the bright and bold colors add vibrancy to your garden. The garden is also the ideal place to dare with patterns which can also bring personality to your outdoor space, whether with stripes, floral patterns or other designs. To benefit from adequate comfort, make sure that the cushions you choose are the right size for your furniture. For a more comfortable and stylish look, consider layering different cushions with complementary textures, patterns and colors. This can add depth and visual interest to your outdoor space. Since garden cushions are exposed to the elements, it is essential to choose weather-resistant materials. Opt for waterproof, UV and mildew resistant fabrics. Cushions made from acrylic canvas, polyester, or outdoor-grade fabric are good choices for outdoor use.
Garden: the advantages of modular furniture
In the garden, room for modularity. Rather than the traditional immovable marble table, the trend is towards transformable furniture. The table with extension, the stackable or folding chairs, the removable parasols will adapt in the blink of an eye to the number of guests, without taking up too much space in the garage. Comfortable, the large cushions move easily according to everyone's desires. The trend is also for outdoor rugs which create a colorful and warm atmosphere.

Garden furniture: choose your materials wisely
In the garden, the king of materials remains wood. Authentic, warm and robust, it fits harmoniously into all exteriors. Timeless, the wooden garden furniture available in all styles from the most modern to the most traditional. Although wood is easily repaired, it nevertheless requires regular maintenance (oiling approximately once a year) and is preferably protected from bad weather in winter. Other natural materials are also doing well, such as rattan. Resistant minerals such as natural stone, glass, or wrought iron make it possible to create tables and benches of exceptional durability whose charm cannot be denied. More common resistant but less durable, plastic and synthetic rattan are affordable and easy to maintain materials that resist bad weather quite well. It's better to spend a little more on durable furniture than to have to replace it frequently.
What garden furniture stays outside?
Metal, resin, PVC, exotic wood, garden furniture generally resists bad weather. The enemy of garden furniture, it is stagnant water. If your furniture must spend the winter outside, tilt it and consider equipping the table and chair legs with plastic tips. The best thing is to have adequate storage space, garage, garden shed, to protect your furniture from bad weather when not in use. Failing that, you can equip yourself with protective covers. Also consider investing in garden boxes airtight, to be placed near your garden furniture. They are very practical for storing cushions and mattresses when it rains.
In a garden, furniture is not everything. We really need to design the garden as we imagine its future construction. You will need to understand how to light the garden of the new house, Why create garden paths and what plants to plant. As the new house, the garden must be thought out in every nook and cranny to adapt to your needs, accommodate your furniture and create the atmosphere that suits you.