Leaving Paris to come and settle in the provinces and build their own detached house is the dream of many French people. But the project can seem complicated to set up. With 50 years of experience, Maisons SIC has been supporting the inhabitants of Paris for years in their new life in the South-West.
Why leave Paris for the South-West?
In 2021, the results of a study by Cadremploi, revealed by Europe 1, showed that 52% of Parisians were dissatisfied with their current housing situation and that eight out of ten people thought of leaving the Ile-de-France region in the next three years.
This is still the case today and more and more Parisians are deciding to come and settle in the South West. 80% of Parisians are considering or will leave Paris, according to a survey by startdeparis.fr.
Let's remember why Paris can seem, after some years, difficult to live with.
The pace of life in Paris can be a source of stress. City of light certainly, Paris is however associated with a constant agitation, with its omnipresent noise, its pollution, its long subway journeys and its frenetic pace of work. Living in Paris is sometimes synonymous with exhaustion.
More, the cost of living in the capital is one of the highest in France, particularly with regard to housing. Leaving Paris for the South-West often offers the opportunity to live in more spacious, more comfortable and generally less expensive accommodation.
Moreover, even if Paris has many parks and gardens, they are often crowded, which can make finding a bit of peace difficult. Conversely, the Southwest is known for its green spaces, its forests and natural parks, allowing a closer connection with nature.
As for the climate, Paris has a temperate climate, with sometimes cold and wet winters. The Southwest benefits from a generally milder and sunnier climate.
Finally, it is important to note that leaving Paris does not necessarily mean cutting ties with the capital. Thanks to modern transport, it is quite possible to return quickly to Paris if necessary. Paris is, for example, 2h30 by TGV from Bordeaux
Why come to the Southwest?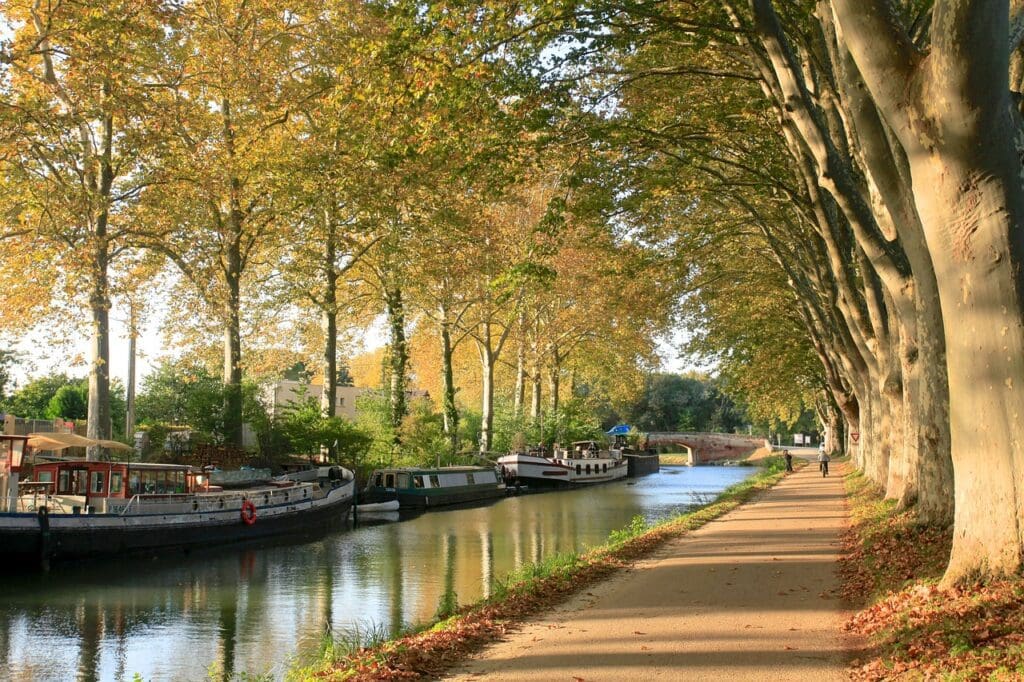 The reasons are many:
An excellent quality of life : the Southwest offers an exceptional living environment. It is a region prized for its cultural and gastronomic richness. In addition, it is known for its beaches, vineyards and breathtaking landscapes.
A milder climate : do you want more sun? The South-West offers a pleasant climate, milder and sunnier than Paris.
A lower cost of living : the cost of real estate and of living in general is often lower there. A house with a garden instead of a Parisian apartment? It's possible !
Nature and space as far as the eye can see : Paris is known for its frenetic pace of life. The Southwest offers more green spaces and easier access to nature.
Each year, many Parisians choose to leave the capital for these reasons (and many others: less pollution, more calm, etc.).
Also read: Building in the South-West from Paris: The stages
Leaving Paris for which city in the South-West?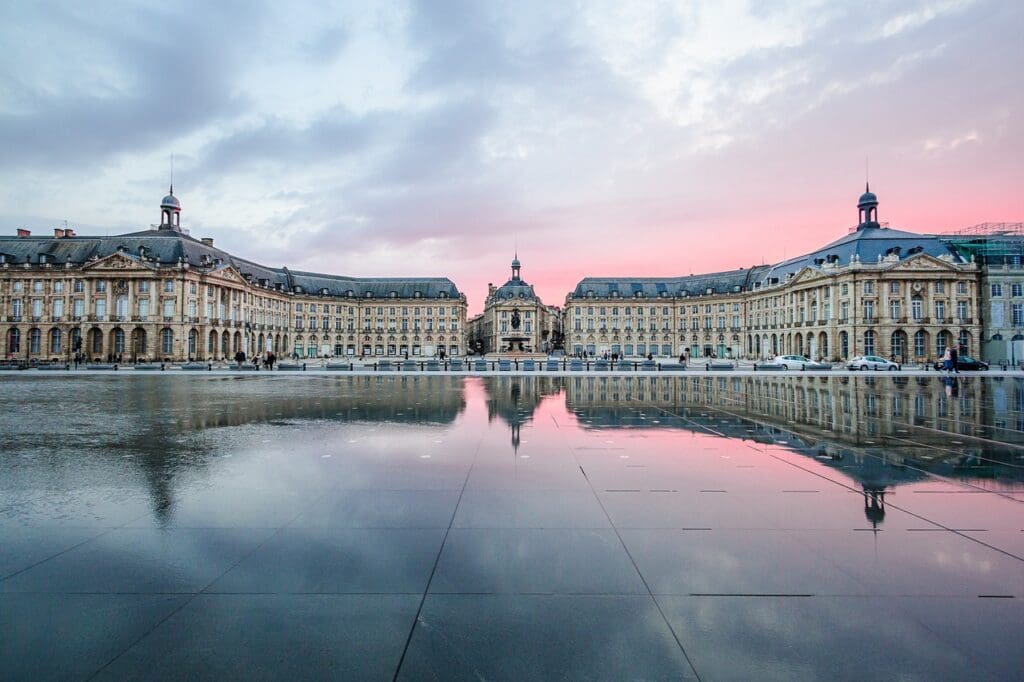 But which city to choose to settle in the Southwest. Maisons SIC, a specialist in the construction of individual houses in the South-West for more than 50 years, offers you some tips.
Bordeaux : known for its vineyards, Bordeaux is a dynamic city that perfectly combines tradition and modernity. It offers a great cultural diversity, with many museums and festivals.
Agen : acclaimed by gourmets for its famous prunes, Agen is a city on a human scale which offers a remarkable quality of life. It enjoys a privileged geographical location between Bordeaux and Toulouse.
Toulouse : the "Pink City" seduces with its architecture, its economic dynamism and its environment conducive to innovation. In addition, Toulouse offers easy access to the mountains and the sea.
Region of the Landes : it is the ideal place for nature lovers. Close to the ocean, Rion des Landes offers a peaceful living environment in the heart of the Landes forest.
Albi : Listed as a UNESCO World Heritage Site, Albi seduces with its medieval architecture, its gardens and its famous Toulouse-Lautrec museum. A city that is both dynamic and peaceful.
Montauban : Montauban offers a rich cultural life with its Ingres Museum and its many festivals. This flowery city is also known for its architectural heritage.
Marmande : the "Cité de la Tomate" offers a pleasant living environment with its many green spaces. It is also famous for its "Garorock" music festival.
Bergerac : Bergerac, with its rich historical heritage, its famous vineyards and its peaceful living environment on the banks of the Dordogne, offers a perfect balance between culture, gastronomy and tranquility, which makes it an ideal place to settle down.
Pau (FR) : Located between mountains and ocean, Pau offers an exceptional quality of life thanks to its mild climate, its unique panorama of the Pyrenees chain, and its rich historical and cultural heritage, which makes it a destination of choice for living and flourish.
Also : Auch, historic heart of Gascony, seduced by its authentic charm, its remarkable architectural heritage, its strong gastronomic traditions and its dynamic cultural life, thus offering a pleasant and serene living environment for those looking to settle in a city at Human scale.
Tarbes : Tarbes, nestled at the foot of the Pyrenees, offers an appealing mix of provincial tranquility and cultural vibrancy, with a wealth of history, tasty gastronomy and easy access to outdoor activities, making this town a perfect choice for those seeking a peaceful and active life.
Each of these cities has its own attractions and qualities of life. They all offer an excellent compromise between city and nature, culture and tranquillity. The important thing is to choose the one that best suits your needs and desires.
How to leave Paris for the South-West?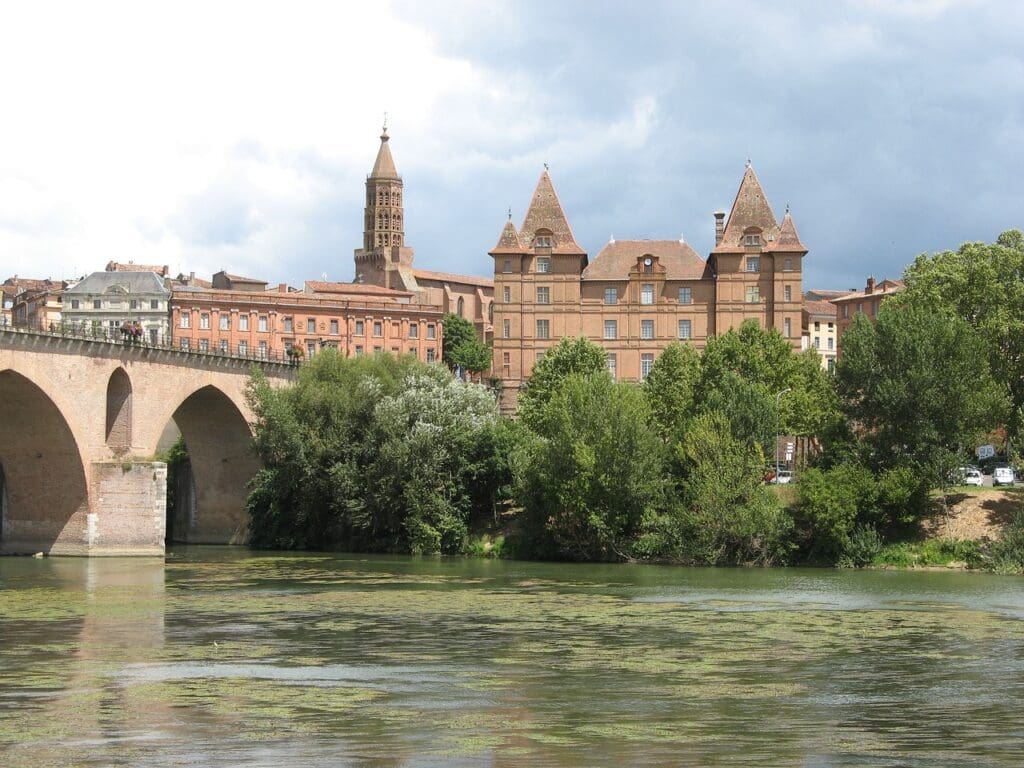 Leaving a city you know for an entirely new environment can be a complex operation. But many organizations and companies are there to help you.
On the internet, in recent years (helping with the health crisis), many websites have been created around the departure of Parisians to the provinces, such as Leaving from Paris, Paris I'm leaving you ou BeMove.
These new companies will thus advise Parisians in all their steps: looking for a new job, new accommodation, choosing their ideal city, integrating a new community, finding movers, transferring all their administrative files (water, electricity, health…).
Building a house in the South-West: support from Maisons SIC
The most complex point, with the new job, is certainly to find your ideal home in the place of your dreams. For this, the construction of a new house allows you to choose your land and then fully design your new home.
In this context, Maisons SIC has been the specialist, for more than 50 years, in the construction of new houses. With an agency in Paris, the company of professionals in the field allows Parisians to plan their arrival in the South-West with complete peace of mind.
At Maisons SIC, our sales representatives operate both in Paris and in other localities, traveling frequently to the capital. The South-West, a sunny region where tranquility is the norm, is their favorite area.
With your situation and goals in mind, whether professional or personal, they find the perfect place for you. Their goal: to guarantee you the lifestyle you aspire to.
They undertake to farea ensure that your future home is in perfect harmony with all your quality criteria (location and size of the land, materials used, etc.), while taking into account your desires in terms of comfort (specific or technological installations, architectural preferences, terrace, garage, etc.).
Once the construction project has started, its progress is stress-free. Our site supervisors ensure its proper execution and keep you regularly informed of the progress of the work. Thus, your new place of life takes shape in peace.
—
Do you want to leave Paris and build a new house in the South-West? Contact SIC Houses !