The construction of your new home is in the hands of your partner builder (like the professionals at Maisons SIC). The question then arises of the interior decoration to come. This very personal question can be inspired by current trends. In 2023, certain colors, certain materials, certain patterns and certain objects are already "in fashion". SIC houses, your builder of new homes for 10 years, gives you some 2023 decoration trends in which you will be able to pick…
The trendy colors of the decoration 2023
What color shade to choose for the interior decoration of your new home ? It is good to choose the right color for each room, for the atmosphere that you want to give to your interior and what you want to feel there. For example, if you want to give a feeling of space to a room, you will choose a light color (white, beige, yellow, etc.) or pastel (blue, pink, green, blue, etc.) to "remove" the walls. Conversely, if you want to reduce the volume of a room, you will choose a dark shade (petroleum blue, brown, dark grey, burgundy red, pine green, etc.) which "brings people together and draws them in".
The color block: the bright colors of 2023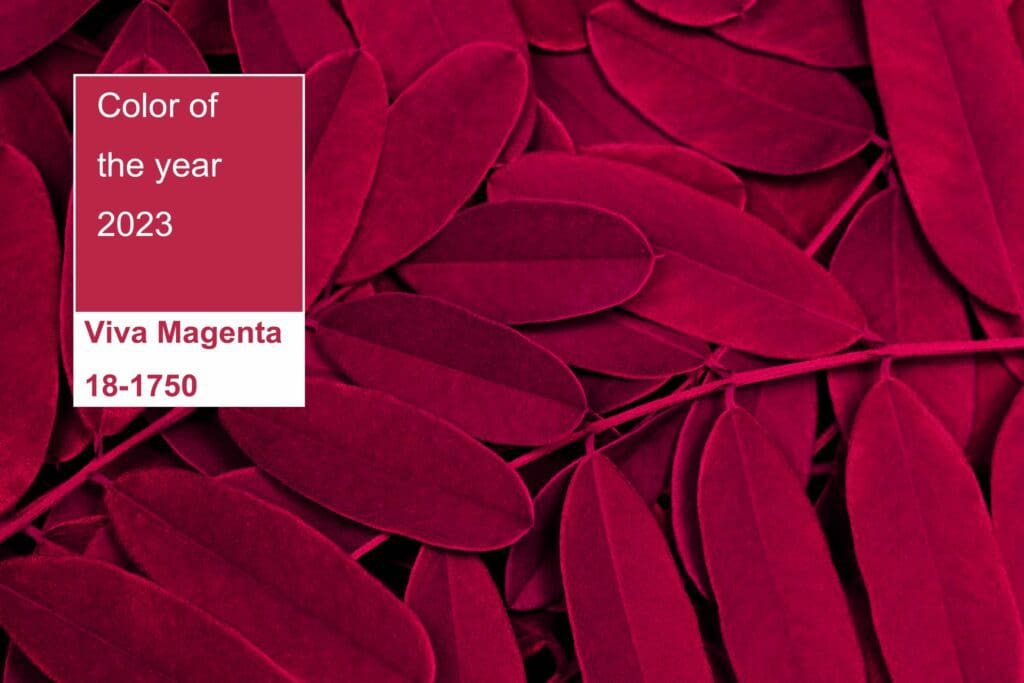 However, you can choose the colors of your interior according to the 2023 decoration trends. These are multiple and, as often, quite contradictory. In 2023, we appreciate the blocks of bright colors, which energize an interior. The Pantone Color of the Year is a very vibrant color in 2023: Viva Magenta 18-1750 is thus a dynamic carmine red that can be used on decorative objects or flat on a wall.
Another very cheerful color, popular in 2023: lavender color, a very luminous floral mauve that will bring warmth to any room. We also really like bright orange, but use it in moderation to avoid bad taste. Associated with fantasy and dynamism, the Orange will stimulate powerful emotions and bring a much appreciated retro touch (as we will see later). Electric green and purple are also often used to energize and modernize a room (like a library or living room). Finally, the green remains one of the colors of the moment. but we forget the fir green to opt for a bright green.
Natural: the soft and warm colors of 2023
Spaces inspired by nature are still just as trendy in 2023. Terracotta remains a great classic, but this color could well be dethroned in 2023 by Alizarin by Graham and Brown, an intense, atmospheric and pleasantly warm auburn red, created to compose welcoming spaces. Among the most neutral colors, sand beige and taupe are popular, which, unlike ecru, offer more warmth. Pinkish beige and powder pink are also making a comeback in 2023, especially in the bedrooms, for a more cocooning spirit. We also find the calm of blue in Eau de Fonte de Sico, a reinvented and soothing Teal blue.
The trendy materials of 2023 in decoration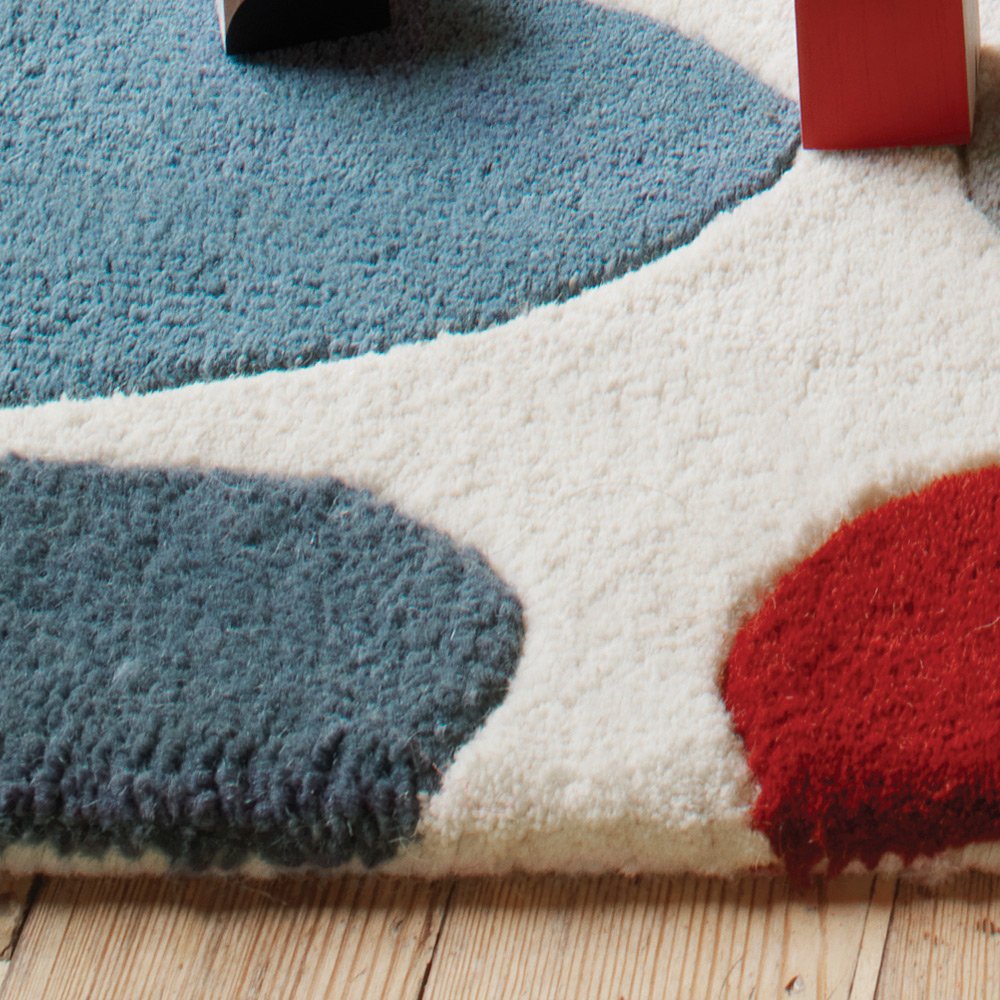 source: luxury inspired
If wood remains a major decoration trend in 2023, we are moving away from the raw wood of 2022 and returning to dark woods : teak, acacia, walnut, ebony, rosewood… All these dark tones offer a strong character to a minimalist decor, combined with neutral colors such as beige or powder pink.
Other material to follow in 2023: tufted. This technique, which consists of stitching velvet threads through a textile support, is applied to carpets, cushions and even wall supports. Its fluffy and cozy side is particularly appreciated in bedrooms and living rooms, to bring a touch of softness.
Mediafixer recycled materialss are also widely used in the decoration of 2023. And we return to "basic" materials to create original decorative objects. The plaster can for example be used for sconces. We are going to tile a coffee table with travertine or zellige, for more character and authenticity. Closely linked to the Riviera decorative trend, rattan is also making a comeback in light fixtures and small indoor and outdoor furniture.
Finally, directly linked to a return to the decoration of the 70s, striated glass is making a comeback. It is then found on the doors of cupboards, sideboards or TV cabinets. Its semi-transparency is particularly appreciated in kitchens and living rooms, to stage and display its pretty crockery.
The trendy decoration patterns and shapes of 2023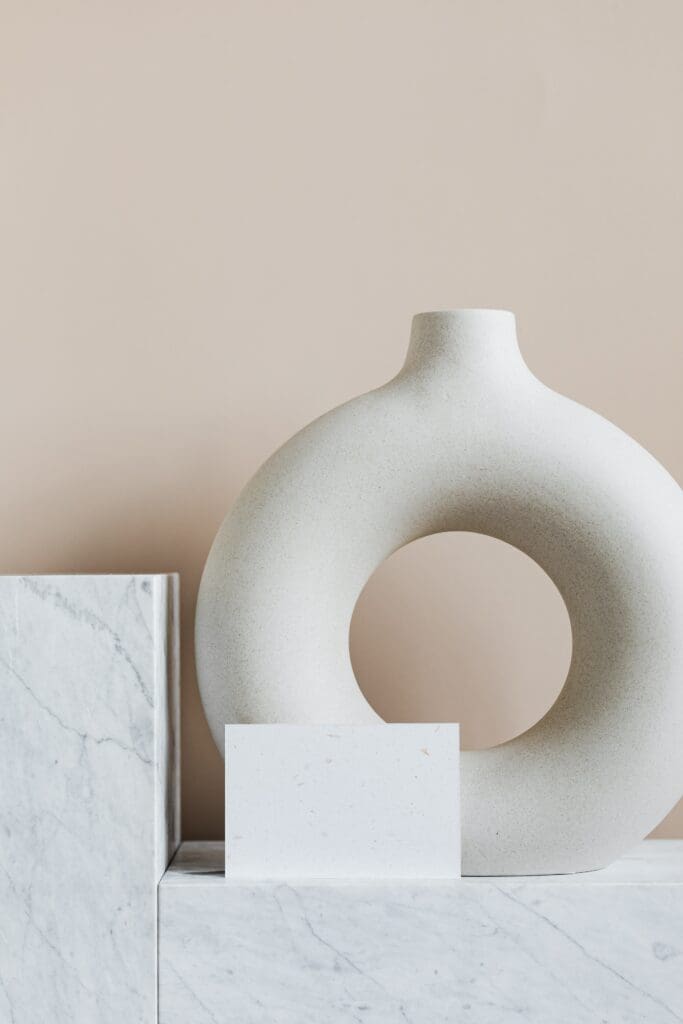 Here too, the 2023 decoration trends are as varied as they are different. Linked to the desire for more naturalness and authenticity, a strong trend is towards very round and soft shapes. These organic forms, characterized by curves and roundings, give pride of place to irregularity and asymmetry. We therefore find poufs or tables that look like soft smooth pebbles, vases or mirrors with an irregular, unique and minimalist design.
Linked to seventies or farmhouse decorative fashion, the checkerboard is making a strong comeback, on the walls, on the floors or on decorative objects.
The trendy decoration atmospheres of 2023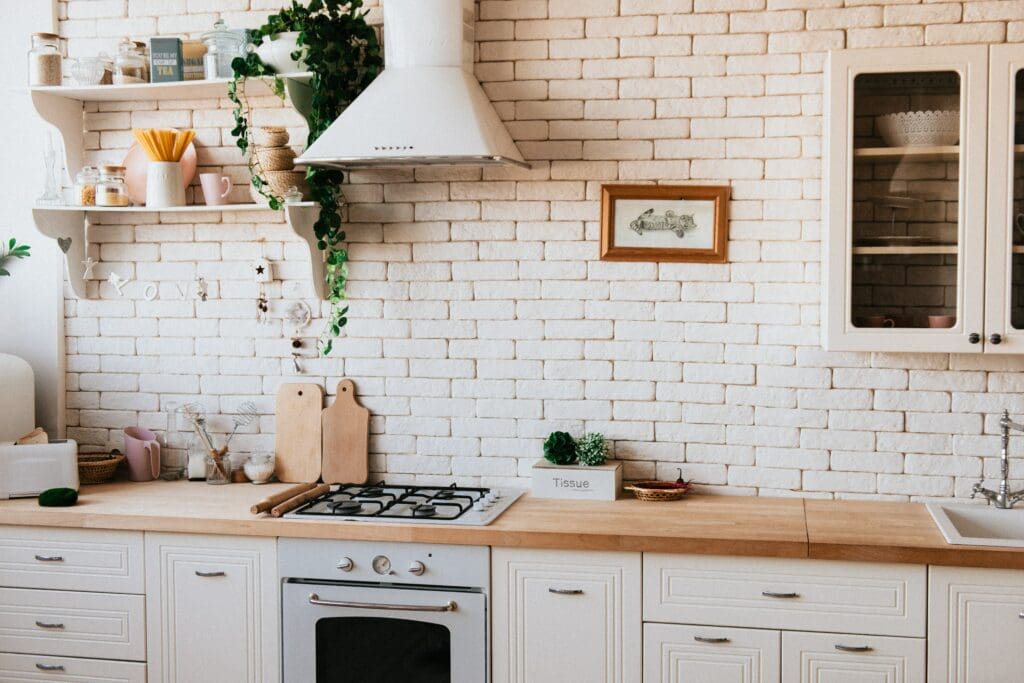 Three atmospheres are very important in the major decoration trends for 2023: the seventies, the farmhouse/cottage and "riviera" fashion.
Mediafixer seventies are therefore making a comeback with very strong colors such as green, orange and brown in the lead, but also electric blue and magenta pink. Furniture is rounded corners and plastic is everywhere. The materials highlighted are chrome steel and ribbed glass.
Le style Farmhouse, already very present in homes for a few years, is experiencing a new lease of life in 2023 with an "English cottage" side. Aged and stained woods are in the spotlight, such as mottled furniture, beige/cream/sand colours, vintage ceramics, checkerboard flooring.
THERiviera spirit also enters the houses again. This style of decoration born in the 20s, in the south of France is characterized by striped patterns, especially on textiles, fringes, wrought iron, rattan and wicker. As for colors, we prefer here pastel shades or vibrant colors that always coexist with a lot of white. To have the impression of being on vacation, we bring this vintage atmosphere inside.
The most trendy decorative objects in 2023
Most of the objects that we will see in decoration and design stores in 2023 could well be vintage: papier-mâché objects offer a playful and spontaneous look. Crochet cushion covers and patchwork plaids offer a cocooning side to a living room or bedroom, as do tufted rugs. Finally, we are witnessing a great return to the accumulation of frames and old paintings on the walls, like a "cabinet of curiosities".
—
To surround yourself with the best professionals in the construction of your new home, call on SIC houses.